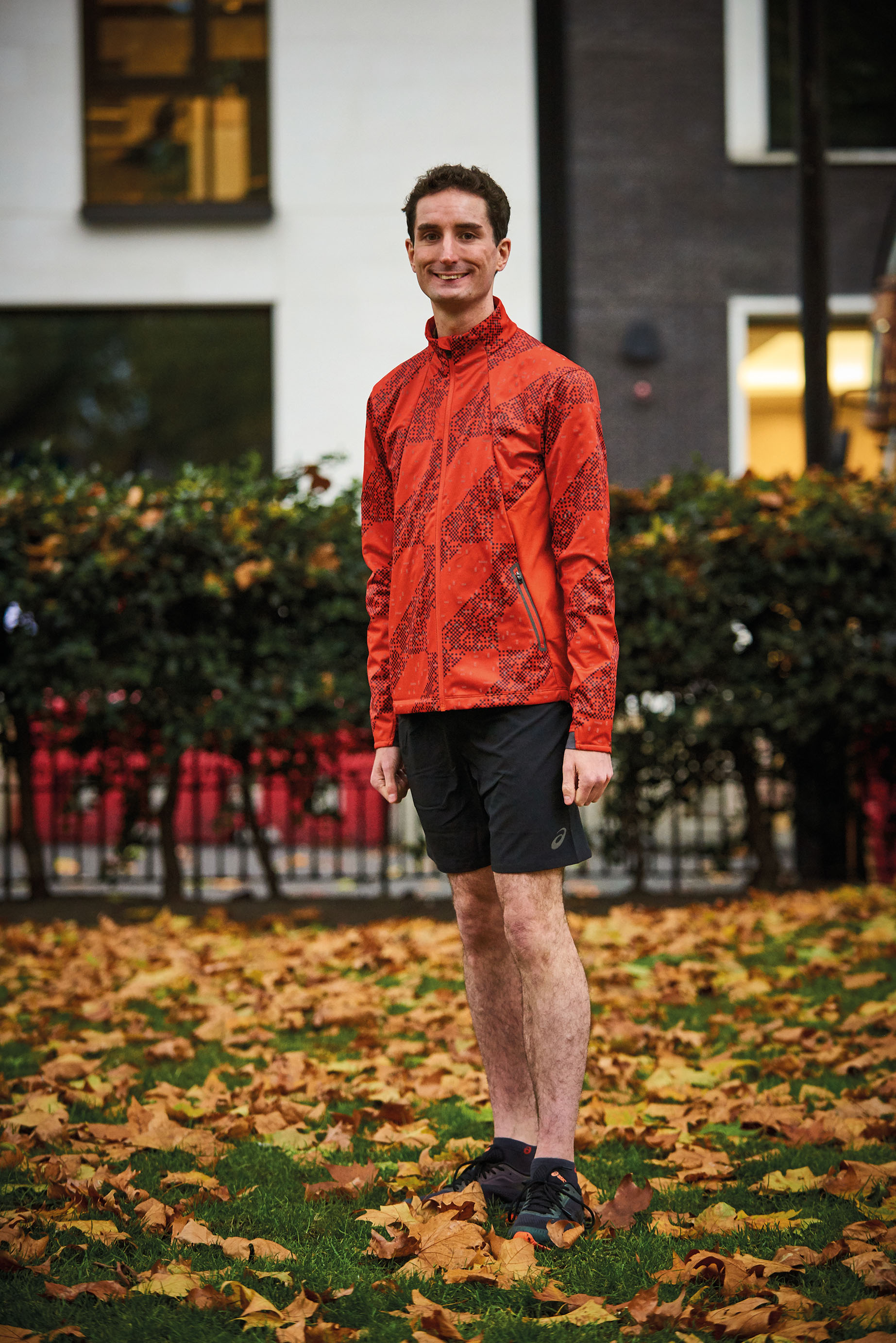 Hopefully the cold snap didn't derail your training too much?
It didn't come at a great time, because obviously I'm at peak mileage at the moment. I had to very quickly sign up to a gym and get myself onto a treadmill unfortunately. I didn't want to be trudging through the snow at a slow pace, so I had to grind out quite a few miles in the gym – I did 80 miles on the treadmill last week! I even did my long run on the treadmill, which was 20 miles.
Sounds like fun…
I mixed it up by adding in fast 5K sections and a few inclines, but it was still pretty mind-numbing! I was also using the Zwift virtual running app, which made it a bit more interesting. Who knows what everyone else at the gym must have thought; I was sweating buckets and actually had to bring two vests along with me so I could swap halfway through.
How did you find the training day in Warrington?
I found it really, really useful. It was great speaking to the three experts. I found the psychology stuff with Stuart really useful, and I've been thinking about that a lot on my long runs. That's the one good thing about the treadmill, actually: it's very good mental practice.
The physio [Sarah Connors] completely fixed my achilles issue, which was really worrying me, so that was amazing. My ankle had locked up, after I had to dodge a dog on one of my long runs and landed on it funny. It was super stiff and I guess that was putting pressure on my achilles. But she looked at it, and when I walked immediately after it felt like a brand new ankle, it was incredible. Prior to that, I was even debating pulling out of the race, because I didn't want to do myself further damage. So she [Sarah] completely saved my marathon!
With Ruth, we've been going through my nutrition and she's given me a carb-loading programme – so I've been practising with gels on my long runs. Touch wood that's all been going OK. I've been using the Torq Gels, which are nice and pocketable, and the flavours aren't quite as artificial [as other gels].
And you had a confidence-boosting run a few weeks ago?
Yes, I ran 1:18:53 at the Worthing Half. That's nearly two minutes off my PB, and I'd only run that PB four months before. So I was really pleased with that; it's a good sign that the training's going well. It gives me a really good indication of what I can do at Manchester.
It was a pretty windy day at Worthing, and I reckon on a calmer day I would have been closer to 1:18 dead, and if that's right it puts me in line for pretty much bang on 2:45 [at the Manchester Marathon] so I think, fingers crossed, I'm pretty close!
What do the next few weeks look like?
This week and next week are my last two big-mileage weeks, then the taper will start. The mileage will drop down, but I'll keep up a few hard sessions, because you don't want to let your legs get lethargic. Equally, I need to ease back and try not to go too mad as the 'maranoia' sets in!