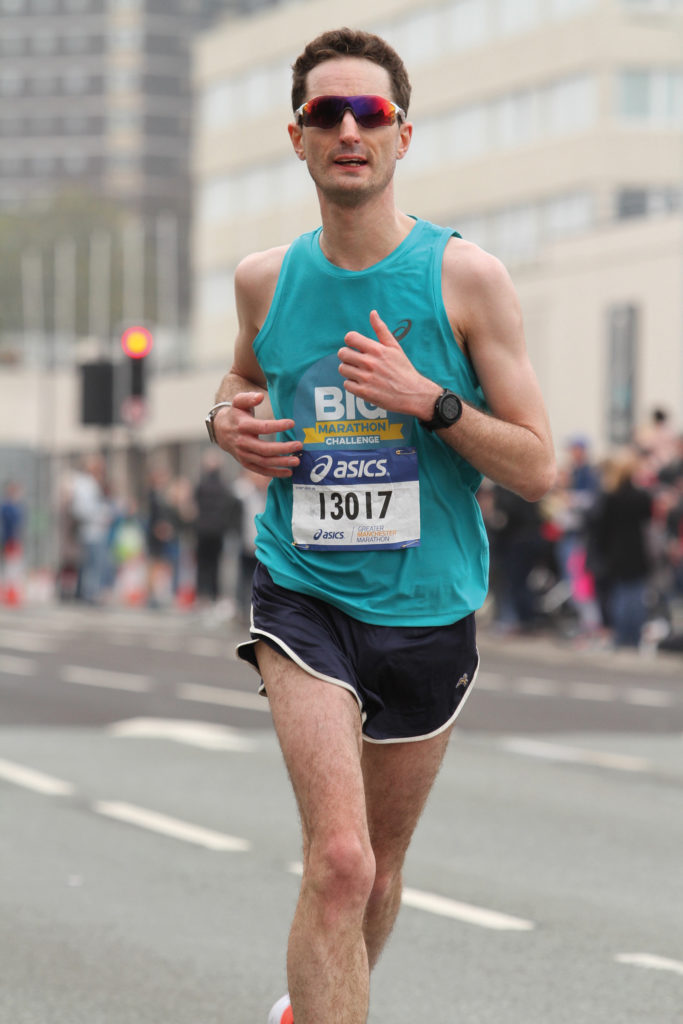 Congratulations on the time [2:45:06], James! You must be chuffed?
Thanks, yeah I'm very pleased. The conditions were perfect—I couldn't have asked for much more on the day. I don't think I've ever seen a forecast with such little wind—the whole time I was racing it was like 2mph winds and you just never see that.
The course was nice and flat and I just managed to pace it perfectly. Even my slowest mile I only dropped about seven seconds compared to my average so it was by far the most evenly paced marathon I've ever done.
Was the build-up fairly seamless?
Yeah I just obviously cut back on my mileage and made sure I got loads of sleep. Not having to get up for my long run helped—I had a bit of a lie in! I did all the carb-loading as per Ruth's [McKean, ASICS Pro Team nutritionist] plan and it all went very smoothly.
What was the toughest part of the race (if there was one)?

Oh believe me there were tough parts! Actually the last six miles, as usual, was when it got pretty difficult, but I was feeling good coming up to 20 miles so I was pleased I paced it well. Obviously the last six miles is always an unknown, though.
After 20 [miles] it was a case of really digging in and starting to use all the psychological stuff Stuart had talked about: focusing on each mile and not losing concentration; keeping the pace up as much as possible. I also did the thing Eliud Kipchoge does, where he smiles as it gets hard, because it makes the effort feel easier.
It was also a case of reminding myself of all the hard work I put in: all those awful treadmill sessions! I knew it was going to be very tight, so I knew the second I slowed down slightly or walked at a water station the goal would be out the window—that definitely helped me keep going.
The only slight annoying thing is that I was hoping for sub-2:45 to get me Championship Entry to London, but I was six seconds off. But I know I gave everything I could; that last mile I definitely left everything out on the course. So I'm happy enough—it gives me something to aim for in Frankfurt [at the Mainova Frankfurt Marathon] in October!
What was the support like?
It was really good, generally speaking. There was just one bit—around miles 20-22—as you get out into the countryside, that it got a bit quiet. And obviously that's when you're really tired and could do with a lift! But it was at least nice countryside—the lack of support would have been a lot worse if the course ran through an industrial estate.
Tell us about your future running plans. Team GB here you come?!

I just want to keep pushing and see how far I can go. I keep expecting to plateau, but I'm still improving by quite large chunks. So I'm hopeful that means I've still got a lot more to come.
Coach's comment
James stuck to what he knows works for him and had an absolutely phenomenal performance over the marathon. He's just continued on his way and thoroughly deserves his new PB!