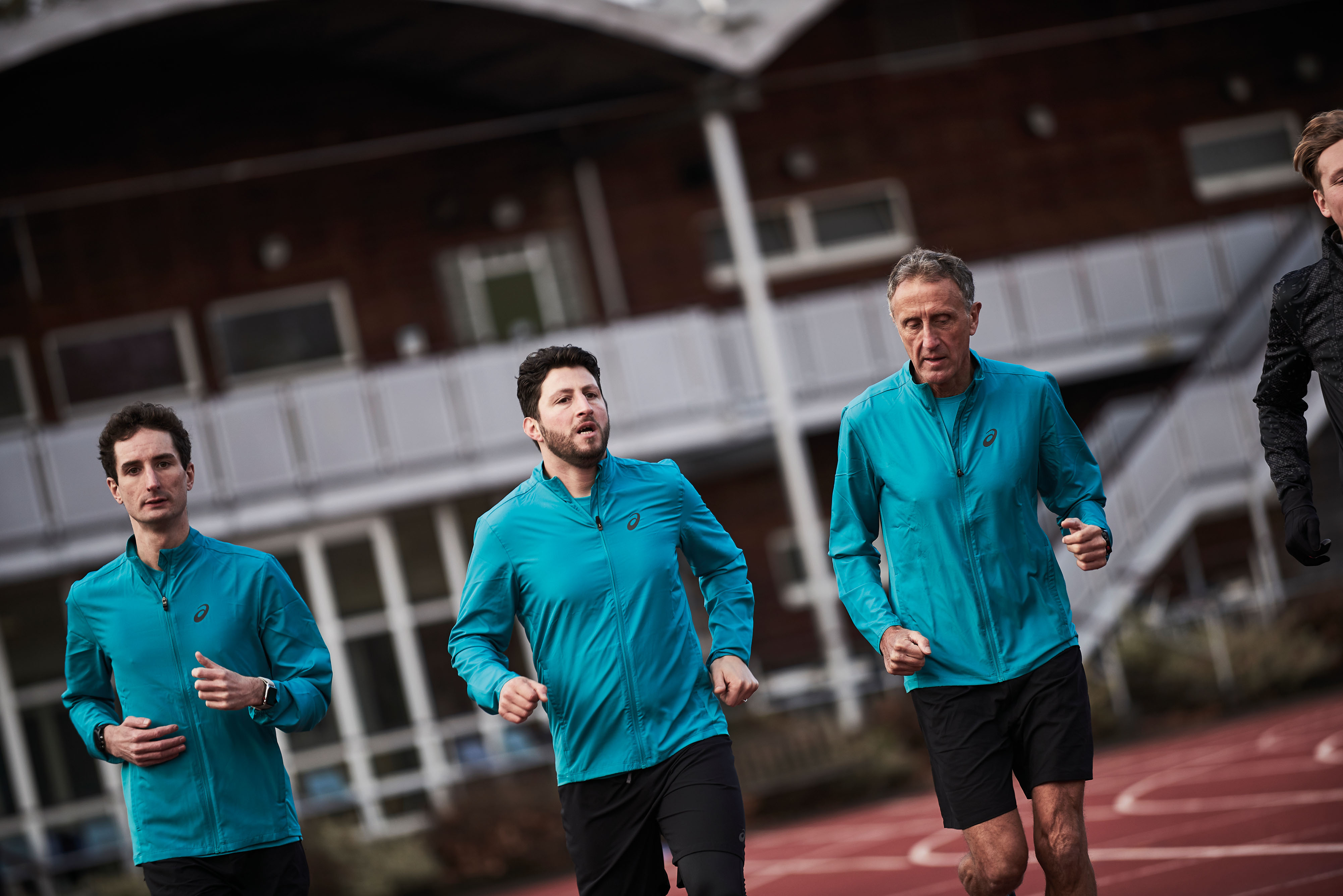 Did 'The Beast from the East' affect your training at all?
I just went on the treadmill at home – I bought it last time the snow came down and it came in really useful this time round. I did three runs on it; the only run I didn't do was my long run, because I wasn't going to run on it for two hours and 45 minutes – that's too much!
And you're feeling good still?
I'm feeling great. I did the Oulton Park Half Marathon and absolutely smashed it! After speaking to Ruth, Stuart and Ben, I implemented the game plan and it worked a treat. Ben told me what to do, which was to do the first half at 8:20min/miling and then, after that, move up to threshold pace and give it some, then try to overtake as many people as possible in the final three miles.
Prior to Oulton Park, my PB for a half was 1:54, but I ran it in 1:42 – and within that I got a 10K PB of 45 minutes – so the training is paying off!
My wife, Laurie, asked what I've done differently and I said it's the sum of all the parts, really: it's more running, more time on my feet, different types of running, and then the nutrition strategy and psychological side of things as well. That was before the snow came, but I think actually the cold weather helped me, because it stopped me getting carried away with myself and training too hard [after the half marathon PB].
What did you gain from meeting the ASICS Pro Team in Warrington?
Ruth gave me a comprehensive nutrition plan that involved lots of small changes: the amount of cereal I have for breakfast, how I space out my meals throughout the day – that sort of thing.
And all those small changes mean I don't feel tired any more. I do my long runs on Sundays and I feel fresh at work the next day. She also recommended a vitamin B supplement, which I think has helped me shift a little bit of weight, and she gave me explicit instructions for race day.
With Stuart, I had a load of telephone conversations with him, and he's talked me through the process of calming myself down, basically. I think, probably, I'm a brilliant person for a psychologist to deal with, because I don't stop talking so they have lots of things to analyse! Speaking to him helped me put everything in perspective and come up with a strategy for when I'm in the 'hurt locker'.
I've simplified my mantra and my race strategy has changed, too. Now, when I think about the race, I think about it as clock work (tick off the minutes), form work, then hard work. And my mantra is now, "I'm doing this for change, and there's no change without challenge."