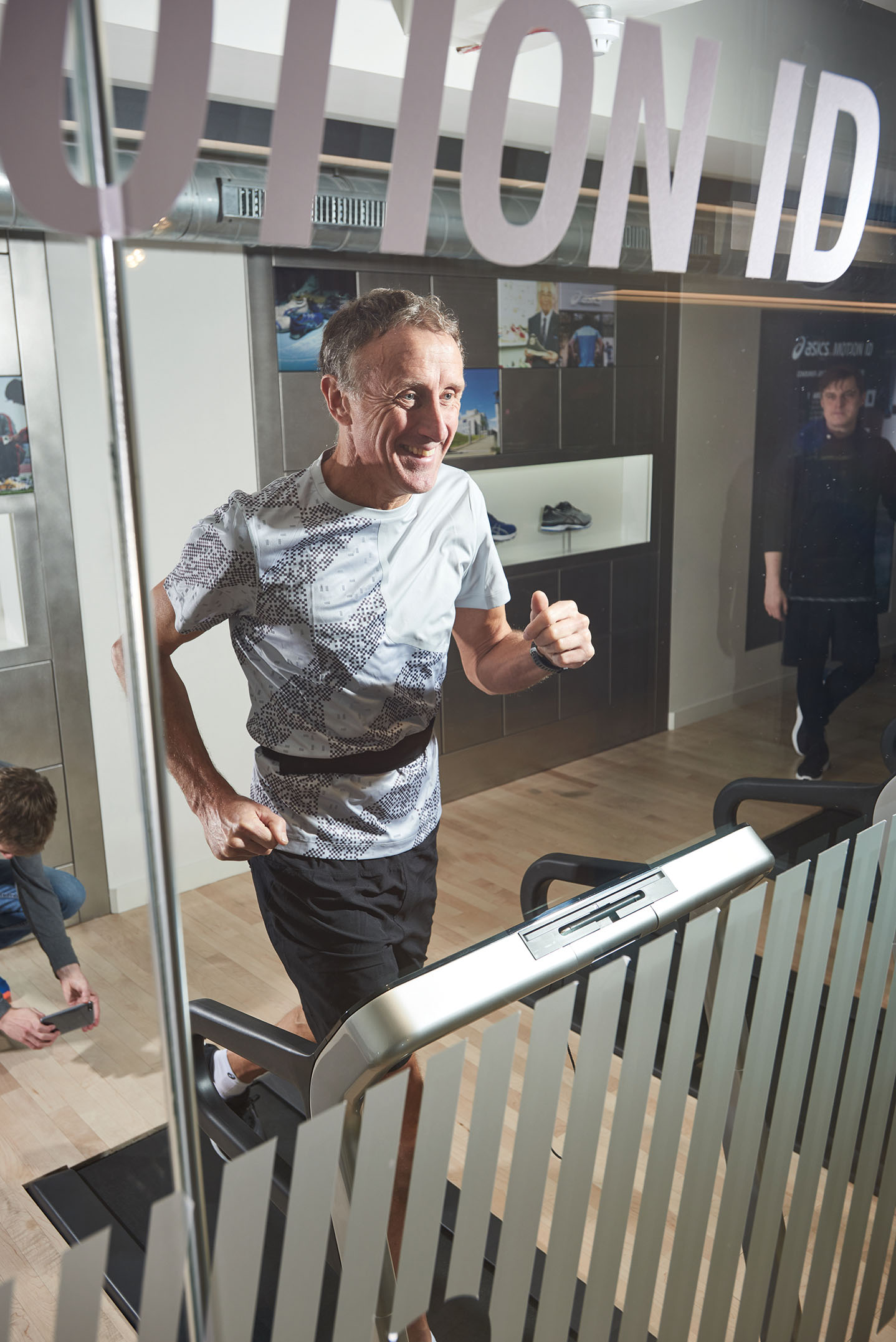 How's the running going?
It's going pretty good. I've got a bit of an IT Band issue, but after the first couple of miles I can run on it. It's a pain in the arse, really, but I'm still getting all my sessions in. Every time I run it comes back again, but I can't really rest at the moment because it's all too crucial.
You weren't too badly affected by the snow?
I did a six-miler in the snow, but the next day there was more slush so I got on the treadmill. When I was in Thailand, I got quite into treadmill running for the threshold sessions – it's just easier to run at threshold on the treadmill – so I've been quite enjoying them. Although Stuart [Holliday] suggested I should really be doing as much running as possible on the road, to replicate race conditions.
Did you get some useful tips from the ASICS Pro Team?
Speaking to Ruth has definitely helped. I couldn't do the full carb-loading plan she gave me, because I got caught in London for a couple of days, but it's definitely helped. I'm basically just eating more: pasta, Jaffa Cakes, high-sugar drinks and stuff. I wasn't drinking enough before and I was losing 4-5kg on my long runs, which Ruth was quite concerned about, but this month I've drunk about twice as much and I only lost 2kg on my long run.
For me, this marathon was always going to hinge on two things: sticking to a plan (which I've done) and getting some nutrition advice, because I'm s*** at all that. Ruth's been brilliant. She's given me quite a few pointers and I'm hoping that's going to account for five or six minutes off my marathon time, just being able to get the nutrition right. She's told me to take a gel every 45 minutes. I'm still gagging when I take the third one, but I am finding the GU Gels a lot nicer than the fruit-flavoured ones.
Where I get the last eight minutes from [to get sub-3] I'm not so sure. Shave my head? Have a big poo? I don't know.
Are you pleased with where you're at with a few weeks to go?
Ben set me a long run of 20 miles a couple of weeks ago, with the last six or seven miles fast, but I couldn't do it – I had no energy – so I settled for just getting round. But I'm not concerned, particularly.
The three hours was always going to be tight, and I'm definitely going to PB, it's just how much I'm going to knock off. Personally I think I'll get about 3:08, but everyone keeps telling me that's a negative mindset. It's not; it's realistic! Of course I'm still going to go for the three hours.
I keep daydreaming about trying to stay behind the three-hour marker for as long as I possibly can, so that's my positive visualisation at the moment.