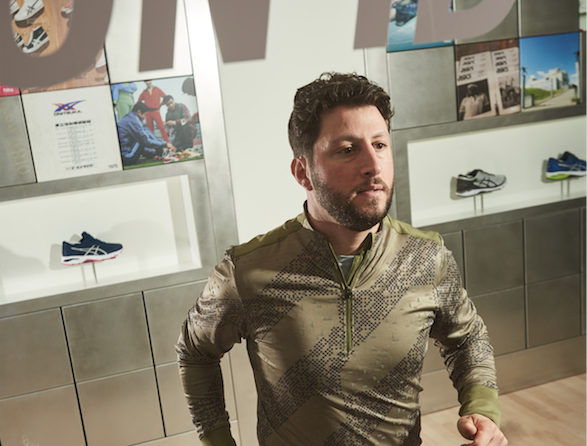 Are you firing on all cylinders after your Christmas break?
I'm just trying to find my feet, to be honest. I came back to school on 2 January and it's rocked my world after having two weeks off! Saying that, I'm feeling better than I would normally be at this time, because I stuck to my training. I did get a few off looks when I did my Christmas Eve and New Year's Eve runs, but Ben kindly gave me Christmas Day and New Year's Day off!
We're about a month into the training now; are you feeling any improvements yet?
I can feel a definite improvement already and if you look at all the variables, it's because of the added speed work. When I trained for my first marathon, I did no speed training whatsoever – it made me feel really ill and I conveniently 'missed' all the other speed sessions. Having been more consistent with it this time round, though, I can feel the benefits on my longer runs – they just feel easier and I can maintain pace for longer.
What does your weekly training schedule look like?
I do two conditioning workouts, a threshold session, an easy run and a long run. The threshold session I've been doing consists of a four-minute warm-up, then intervals of: 2x4mins, 2x3mins, 2x2mins and 2x1min with one-minute rest in between. I decided to do that one on the track because I thought if I do it on the roads I'm going to get myself killed!
And how many miles are you up to for your long, slow run? 
It's for time, so I'm up to 90 minutes. It tends to be a distance of 17 to 18K, which isn't much but to make it sound a bit more impressive it does involve running up to the highest point in the West Midlands (270m I'll have you know). Ben hasn't thrown in any specific hill sessions yet, so I feel like that's good preparation for when I've got to do some hill work.
At this stage, what's your biggest worry, marathon-wise?
My biggest worry at the moment is that my core strength isn't up to scratch. The conditioning sessions are the ones I struggle with, so there's a slight worry my form is going to dip in the later miles of the marathon – and once your form goes everything else goes with it. The advantage of having kids, though, is that I can be doing my exercises in the living room and they'll be hanging off me, as kids tend to do, so that added resistance has to be worth something!