The weather has taken a turn for the really cold, and in the spirit of being warm – MR takes a look at six of the best winter running gloves.
Karrimor Run Gloves, RRP: £4.99 – 6/10
Nice and lightweight, these are ideal for the milder winter days. A simple design with the added extra of a zipless key pocket on each hand, these are a nice starter glove that come in comfortably
as the cheapest of the lot.
sportsdirect.com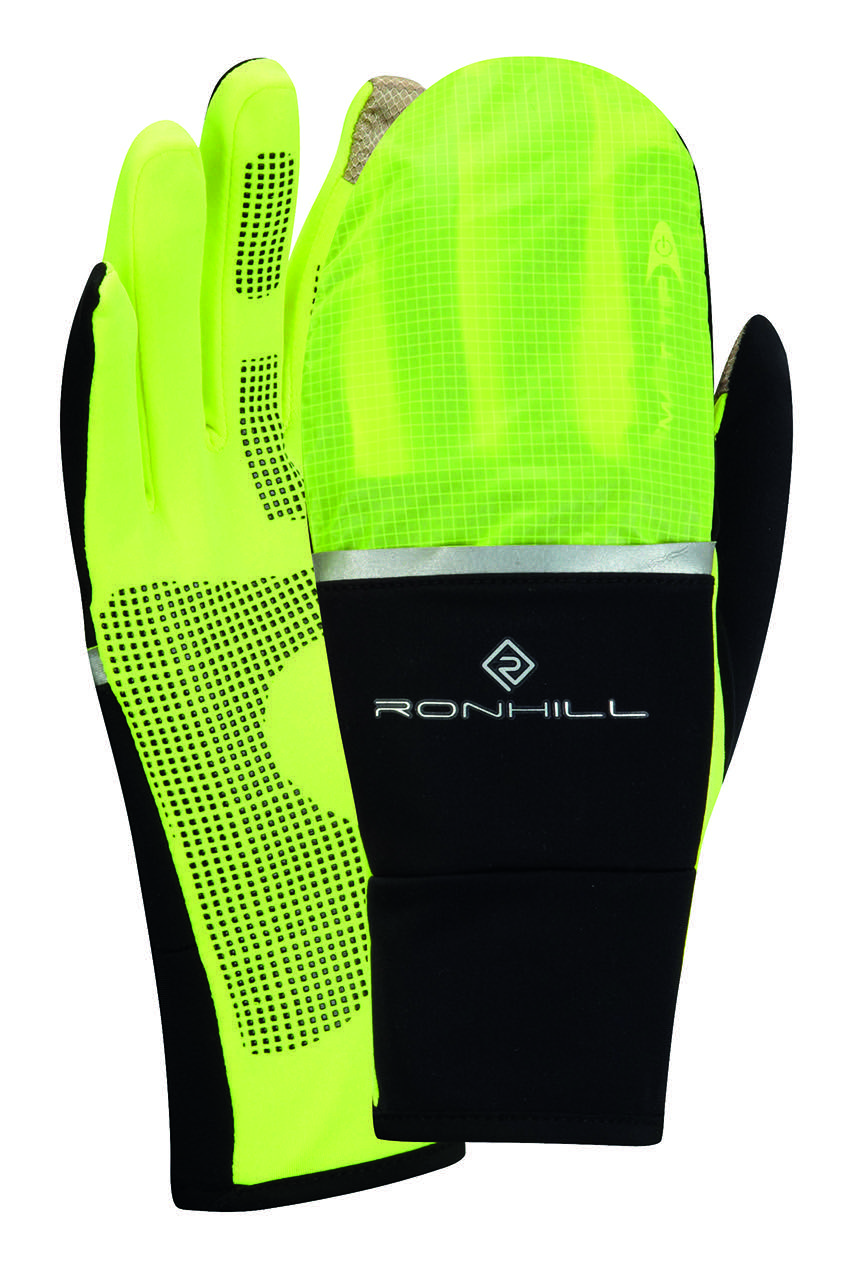 Ronhill Switch Gloves, RRP: £20 – 8/10
A jack-of-all-trades, these gloves are versatile, comfy and lightweight. The big selling point is the mitt, which can be folded away neatly when not needed or tucked over the glove to provide an extra layer of protection against the wind.
ronhill.com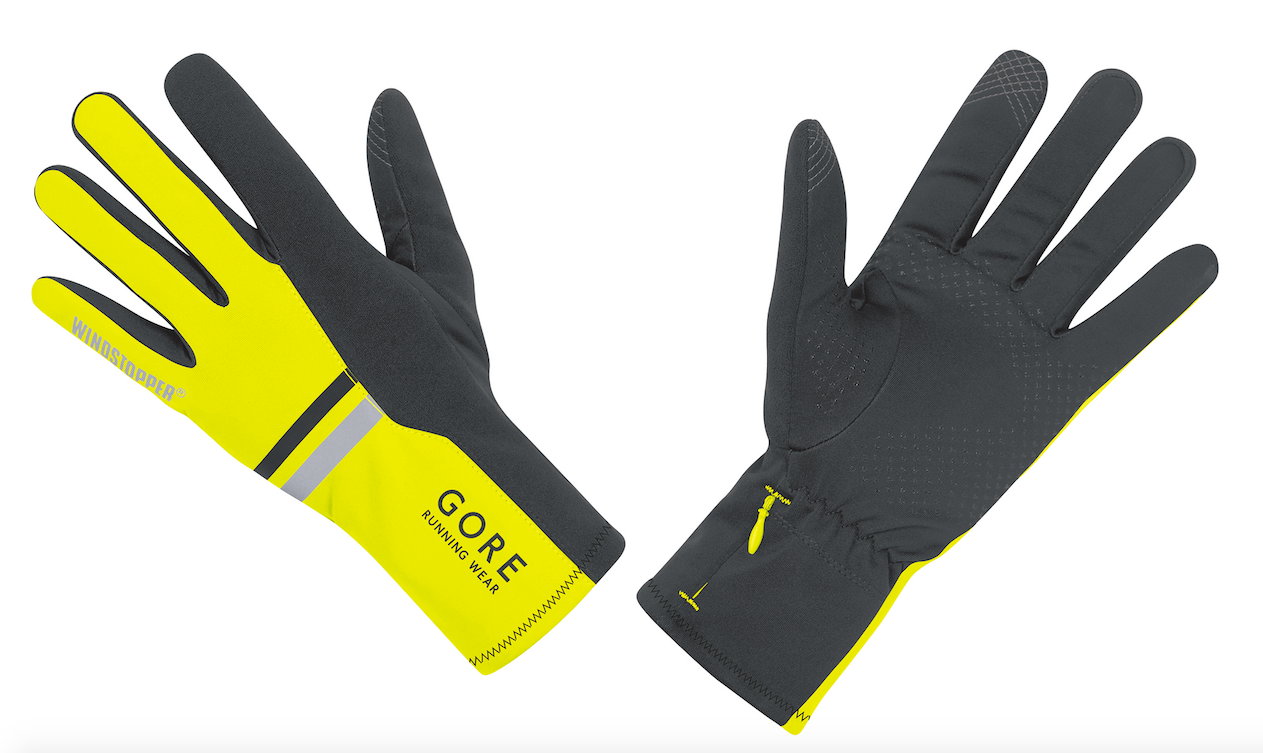 Gore Mythos Running Gloves, RRP: £34.99 – 7/10
A much heavier glove, these come equipped with a Windstopper soft shell and will serve you well in testing conditions. A zip pocket on the left cuff and fabric that enables you to use your smartphone while wearing the
gloves goes some way in justifying the higher price tag.
goreapparel.co.uk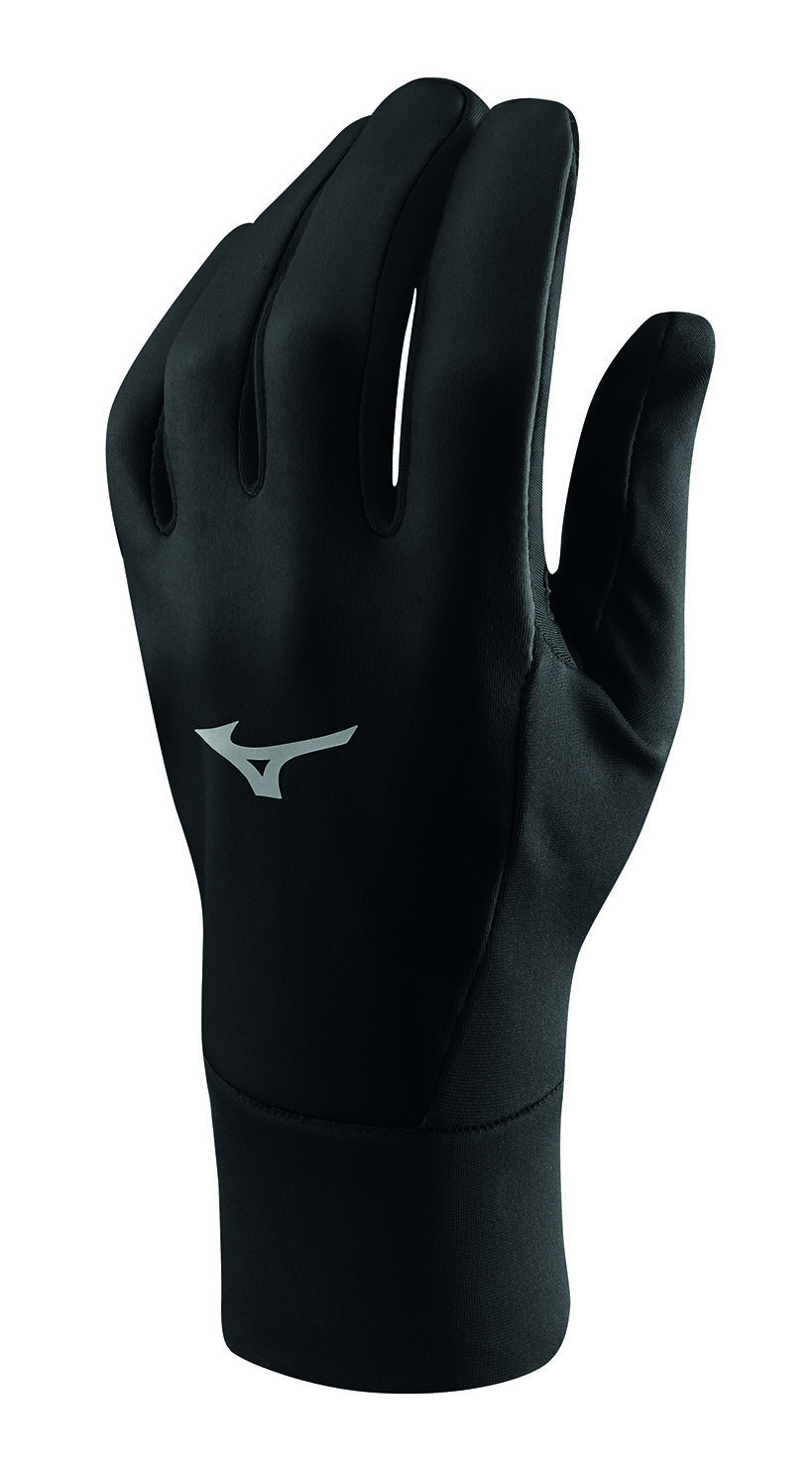 Mizuno Warmalite Running Gloves, RRP: £11.99 – 9/10
Mizuno's claim of their unique Breath Thermo technology in these gloves being "the only fabric in the world that can
self-generate and control heat" is a big one, but they live up to the task. They also have a nice and simple design, with no unnecessary weight or features. Silky smooth to wear, we rate them highly.
mizuno.eu/gb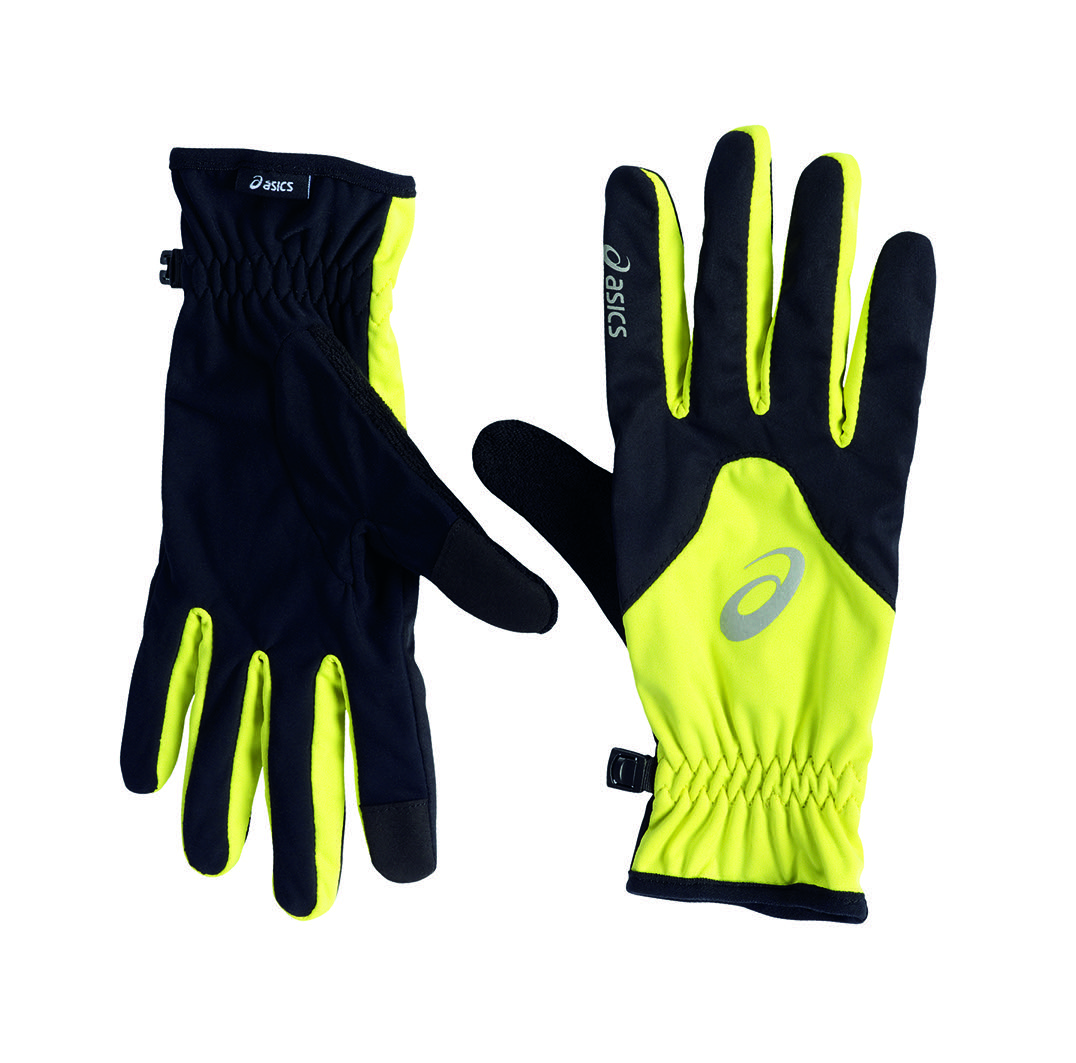 Asics Winter Gloves RRP: £24.99 – 9/10
Lightweight, super reflective and windproof, these are a great all-rounder. They make for a nice fit too. ASICS are a powerhouse of good running gear and these won't disappoint. They also have a touch function enabling smartphone usage – a deal-clincher in our eyes.
asics.co.uk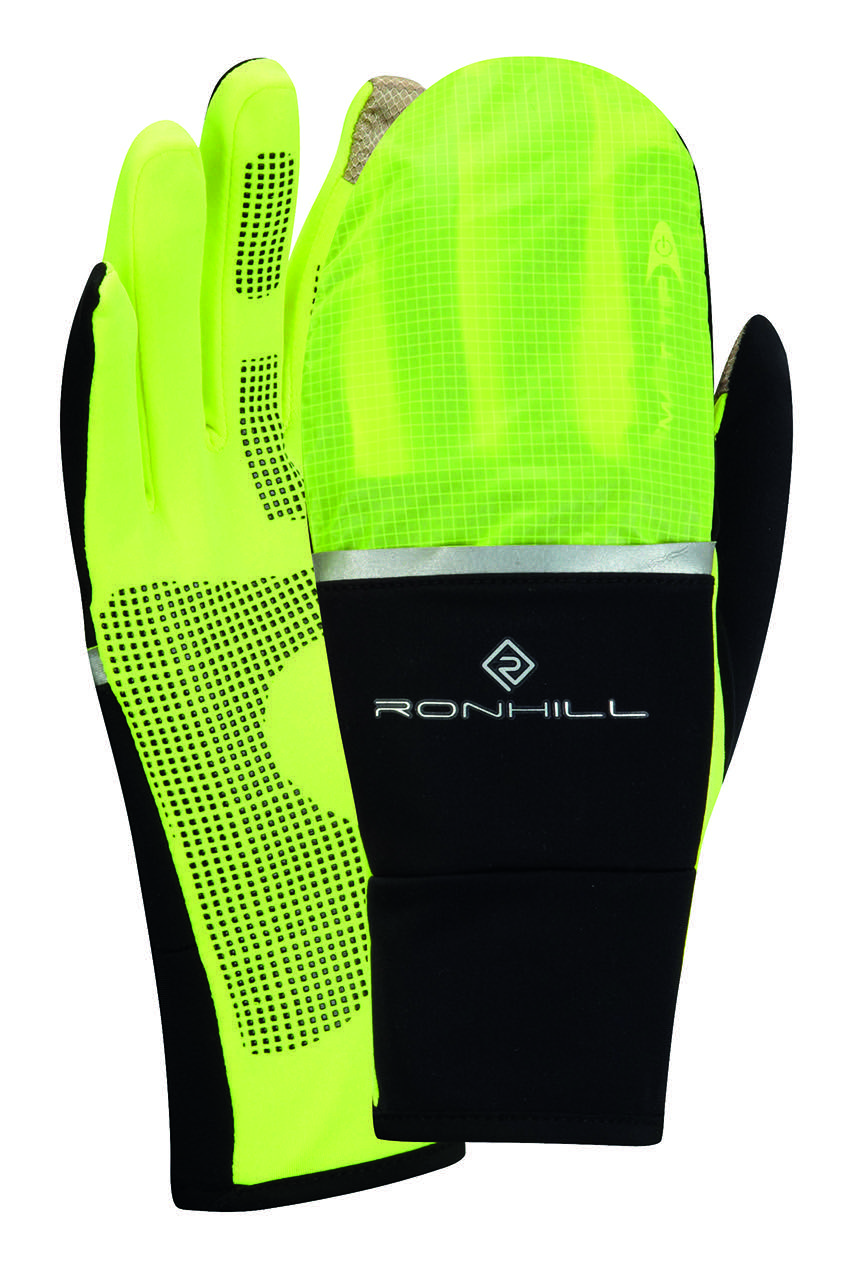 Ronhill Photon Gloves RRP: £30 – 6/10
Well, this one certainly does have a USP: a built-in LED. With three modes and detachable battery, these take hi-vis to a new level. The question is: do you really need it? Personally, we'd prefer a lighter, comfier glove, but if you're in remote areas with little in the way of lighting, these may well be the ones for you.
ronhill.com