At Men's Running, we've become somewhat of a headphones snob. That's partly because we love running to music, and partly because we just love music. This makes headphones something of a key purchase.
The sports Bluetooth headphones market is a competitive space with brands like Bose and Sennheiser all producing quality products. But, at the top of the tree for us, is Jabra – and when the brand asked us to test its new Elite Active 65t wireless earbuds, we jumped at the chance.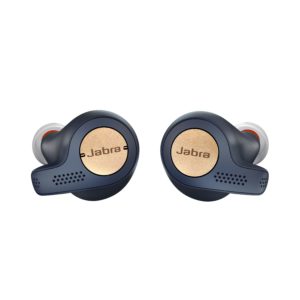 Jabra's research shows that the daily usage of headphones by frequent users focuses on calls (58% of users each day), music (53%) and voice control (35%). The Elite franchise is designed to meet the needs of these users who want great sound quality while listening to music and voice quality when making calls.
In addition to excellent sound quality, the 65t is packed full of nifty features. It includes one-touch access to Siri®, and Google Now™, new integration for Amazon Alexa on-the-go and has up to 15 hours of battery life (with cradle).
The earbuds have enhanced grip, through special coating, integrated accelerometer for tracking features and IP56 sweat, water and dust certification.
This is what our tester thought:
Out of the box
Initial impressions that they were a bit bulkier than expected. However, once on, they fitted perfectly inside the ear.
Sound quality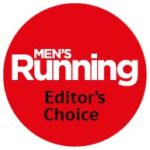 Truly excellent. The sound quality is brilliant but, at the same time, you don't feel that they block out ambient noise, which is important when you're running.
Wearability
Used for a mix of running, gym workouts and general walking. Really liked the fact that they are intuitive to the extent that they control music or programmes (when connected to an iPad) when you put the bud back in to the ear.
Performance
They charge within the unit and automatically disconnect when you put them back which means don't have to keep connecting – or accidentally leave them on. Almost always connect to multiple devices within a few seconds.
Overall
A great set of headphones that deservedly gets our Editor's Choice badge of approval.
Find out more about the new Jabra Elite family at: www.jabra.com/elite