Here's our pick of 5 summer running shoes. Read our reviews below! Use discount code SUMMER23 for 10% off!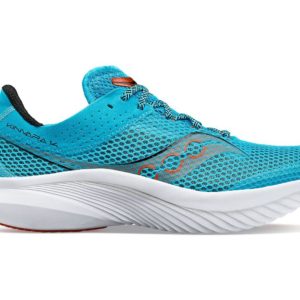 Kinvara 14
£125
The original Kinvara came out at the height of the barefoot running boom and, here, 14 iterations later it has outlived and outlasted many of its competitors launched at the same time. With its standard 4mm offset and a new, beefed up geometry, the Kinvara 14 is built for speed but with enough cushioning to make it a versatile option. With its PWRRUN midsole, it's a responsive ride that's great for fast summer reps or a speedy 5K race.
Category: Neutral
Weight: 200g
Drop: 4mm
Use: Fast-paced running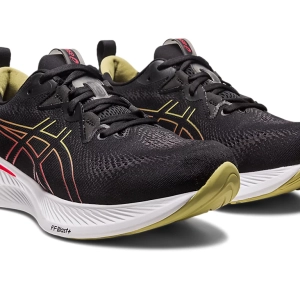 Cumulus 25
£145
Version 24 of the long-standing Cumulus was a marked improvement but this version is a significant jump forward again. ASICS has rolled out its new PureGEL technology into the Cumulus 25, which is embedded in to the FF BLAST+ midsole to give the shoe its most cushioned version to date – completed with an additional 2mm of cushioning. A great summer road shoe for knocking out those sunnier miles.
Category: Neutral
Weight: 266g
Drop: 8mm
Use: Summer distance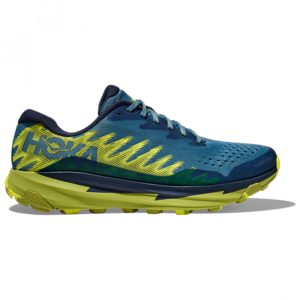 Hoka Torrent 3
£120
Hoka has built its reputation on high stack height, pillowy-cushioned off-road shoes but not all of its shoes follow the same dynamic: the Torrent 3 is a lower-stack height off-road shoe with plenty of ground-contact feel. Perfect for those summer trails, the Torrent 3 has a 4mm-lugged outsole which is grippy enough for anything the UK can throw at it. The rear meta rocker helps you maintain a quick cadence and the shoe rides well on road or hard-packed trail.
Category: Off-road
Weight: 248g
Drop: 5mm
Use: Fast trail running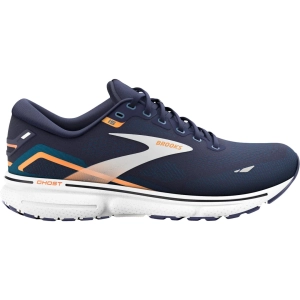 Brooks Ghost 15
£130
The Brooks Ghost 15 combines comfort and versatility, making it an excellent choice for summer running. With its lightweight design and breathable upper, this shoe keeps your feet cool and comfortable even on the hottest days. The plush cushioning and responsive midsole offer a smooth and energetic ride, absorbing impact and providing a spring in your step. The 12mm drop strikes a balance between support and a natural gait. Whether you're logging miles on the road or hitting the trails, the Brooks Ghost 15 is a reliable companion for your summer runs. 
Category: Neutral
Weight: 286g
Drop: 12mm
Use: Road miles every day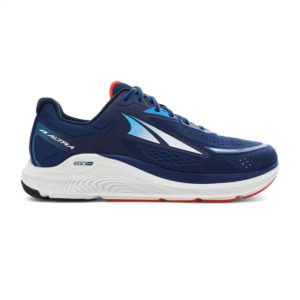 Altra Paradigm 6
£145
Weighing in at 292g, the Altra Paradigm 6 offers a surprisingly lightweight experience without compromising on support or protection. With its zero-drop platform, the Paradigm 6 promotes a natural and balanced stride, encouraging a midfoot or forefoot landing. The generous cushioning provides exceptional shock absorption, making it ideal for long-distance running and high-impact workouts. The shoe's roomy toe box allows for natural toe splay and enhanced stability, preventing discomfort and promoting a more efficient toe-off.   
Category: Support
Weight: 292g
Drop: 0mm
Use: Supportive road shoe