Polar M400
polar.com
£124.50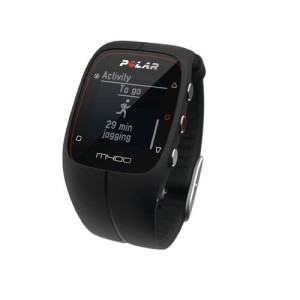 It's easy to see the Polar M400 as a stopgap. Something to fill the space between smartphones, activity trackers and GPS running watches until people only need one device to cover all bases.
And while there's no integrated heart-rate monitor and a display reminiscent of the Nintendo Game and Watch games of the 80s, the M400 shouldn't be dismissed. Bundled up in this bargain band is enough functionality to satisfy many fitness fans that want to measure their work/life balance on a budget.
It's great for runners. The clear display gives you all the details you need to know about the pace, time and distance goals you're hitting. It summarises your performance like a chipper coach (albeit one without a body, voice, or comforting facial expressions) and awards you cups if you've beaten your PBs.
What's more, it melts into the background of your daily life, tracking activity, giving you a nudge if you're too idle, and sending you notifications about texts, social media activity and more.
The M400 may not have all the trimmings of the latest smartwatches and activity trackers, but it outperforms most of them on all the core functions you'd want in a sports watch.
7/10
Withings Activité Steel
withings.com
£139.95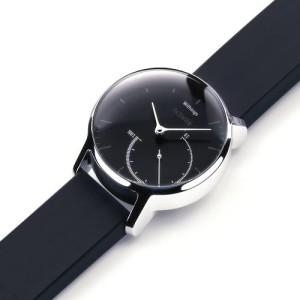 Health and lifestyle technology are becoming inseparable. Each one has assimilated so many aspects of the other that it's becoming pointless disconnecting the two. The latest example of this is Withings' elegant Activité Steel – a fitness device that looks and acts like a watch, but delivers data like a fitness tracker.
The Steel is a demonstration of beautiful simplicity – black strap (although you can get several colour options including khaki, evergreen and raspberry), solid stainless steel body, and a two-dial display that shows you the time and how far you are along with your daily fitness goal. No buttons, no notifications, no distractions. On the surface, it looks like a well-designed but minimal watch. Dig a little deeper, though, and you unearth all manner of functionality.
The Steel automatically detects your activity – whether that's running, walking or swimming – and synchs the data to the Health Mate app. It also has good sleep tracking, complete with silent alarm – and, given that the Steel is only 37g and has a diameter of just over 36mm, it's comfortable to wear in bed.
8/10
Garmin Forerunner 235
garmin.com
£269.99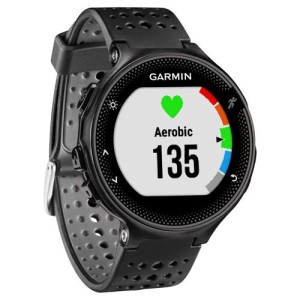 With its Forerunner 235 watch, Garmin has created something that's perfect for runners, while not scrimping on lifestyle elements. What's more, the evolution of the Forerunner series is back on track. What started out around 15 years ago as a range of ground-breaking technology that weighed more than many modern smartphones and took up an inordinate amount of space on your arm, has developed into a genuinely useful set of devices that put Garmin back at the front of the running tech pack.
For runners, the 235 is a great companion. It's quick to lock on to a GPS signal and, while running, you can see your pace, distance, time, cadence, calories and more. A built-in heart monitor means you can see your average and max heart-rate and the 1.23-inch colour LCD screen clearly visualises heart-rate zone training. After a training session, the 235 will also give you an idea of how much recovery time you need.
The 235 is a comfortable wear if you've got it on all day (it weighs a measly 42g) and it easily synchs to your smartphone, giving you access to all manner of notifications.
9/10