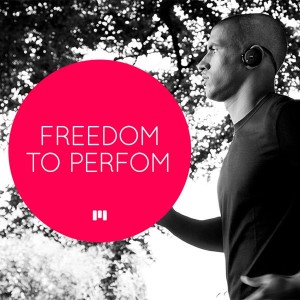 Miiego's AL3 Freedom should be top of your running wish-list; delivering on stability, performance, style and value.
Stability: despite initial doubts over whether the neckband would stay in place during intense exercise, we were soon won over. While our WR colleagues had a few issues with the AL3 Freedom Woman, we were soon won over by the lightweight and practical round-the-back design, which allows you to forget its even there. Gone are the days of fussing over flapping wires: the AL3 Freedom's are tailor-made for sport.
Performance: connecting to your bluetooth device simply requires the headphone's central button to be held down for seven seconds – then you're good to go! Song-changing and volume control are easily achieved with the press of a button and in terms of sound quality, it's so good that I ran for a good five minutes before realising my running partner was, in fact, trying to speak to me (don't worry, it was around a traffic-free park, so I allowed myself a bit of extra volume)!
The built-in microphone also makes for a very useful feature: allowing you to take and receive calls on the move. Perfect for the lunchtime runner or those who find it impossible to separate work and play!
Style: there's beauty in simplicity. Miiego's decision to opt for an all-black design, with a touch of white, makes for a product that doesn't have to be consigned to the privacy of training. Moreover, they're so compact and unobtrusive that you can get lost in your running, without acknowledging that they're even there.
Price: at just £54.95, you will not find such a quality pair of headphones for anywhere near such value for money.
The only downside we could find was the lengthy charging time needed to deliver seven hours of battery life. That, though, is a small price to pay for running headphones that manage to deliver on virtually every front.
Specs:
Bluetooth version: 4.0
Works with all Bluetooth-enabled devices.
Battery indicator on iPhones/iOS devices
Wireless range: Up to 10 meters
Music time: 7 hours
Talk: 7 hours
Standby: 250 hours
Charging time: 2-3 hours
Battery: Rechargeable lithium polymer battery (3.7V/100mAh)
Weight: 41 grams
Size: One size
COMPETITION CLOSED