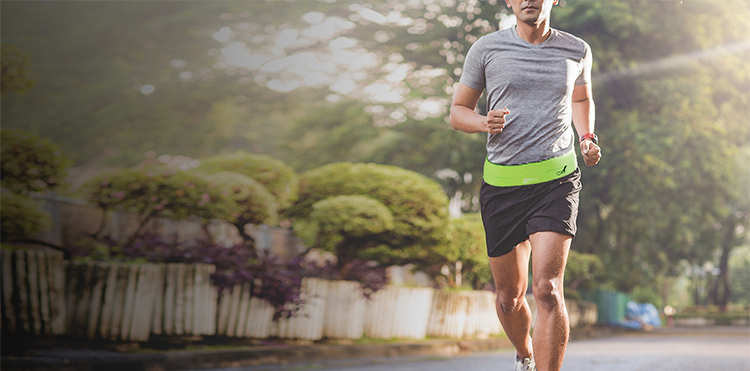 FlipBelt is the award-winning alternative to uncomfortable running armbands and bulky running pouches that chafe and bounce as you move. The FlipBelt running belt is specifically designed to sit flat and securely on your hips without bouncing or riding up. With no buckles to pinch or cause uncomfortable chafing, simply pull your FlipBelt on, place over or under clothes, and easily slide in your stuff through the multiple openings around the belt.
The sleek, tubular design of the FlipBelt allows you to easily, comfortably and securely carry everything you need while running. The moisture wicking fabric easily stretches to fit large phones like the iPhone X and Samsung Note 8 while also giving you plenty of room to store keys, cards, IDs and small medical devices. Turning the belt over closes all openings and further secures your items in place.
Available in nine colours and in Classic, Reflective and Zipper styles. Unisex sizing from XXS to XXL. From £25 with free delivery. Use exclusive URG2018 discount code for 10% off any belt in the range.