PRODUCT
GARMIN FORERUNNER 645 MUSIC
MARKS OUT OF 10
FUNCTIONALITY: 8 /EASE OF USE: 8 / FEATURES: 9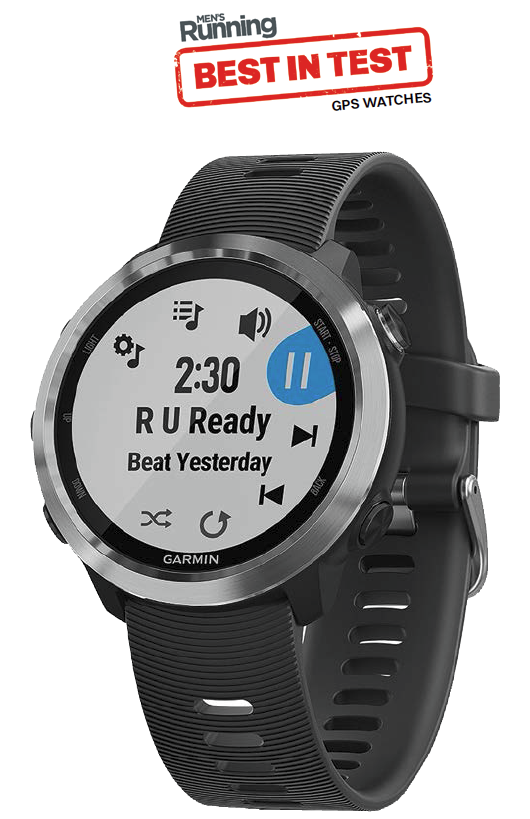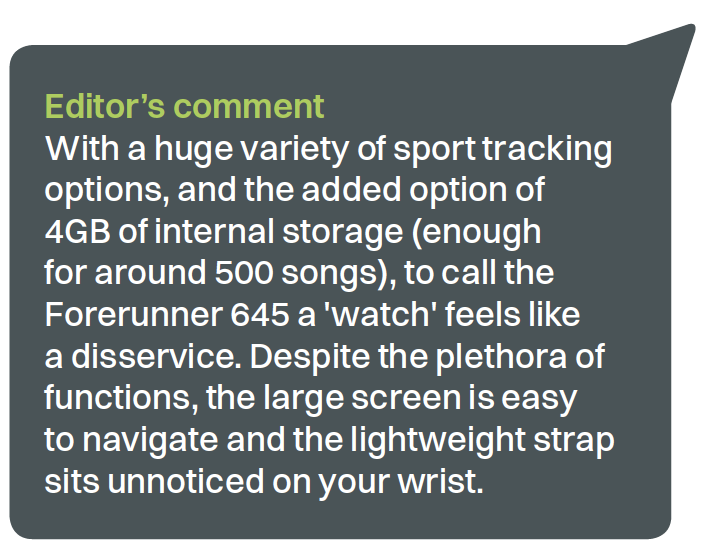 Garmin has been making outstanding GPS watches for years, but now it's brought something else to the party: music. The music function is simple to set up and then even easier to navigate during exercise using Bluetooth earphones.
Battery life is good, lasting around six hours when using both GPS and music and, for heart-rate geeks, you don't need a separate strap as this is picked up from your wrist. This model also has all the other features you'd expect from a GPS running watch: distance; pace and laps; activity features, such as step counter and sleep monitoring; and options to measure performance for other sports (cycling, swimming and even paddle boarding).
£399.99, garmin.com/en-gb
---
PRODUCT
FITBIT IONIC
MARKS OUT OF 10
FUNCTIONALITY: 8 / EASE OF USE: 9 / FEATURES: 9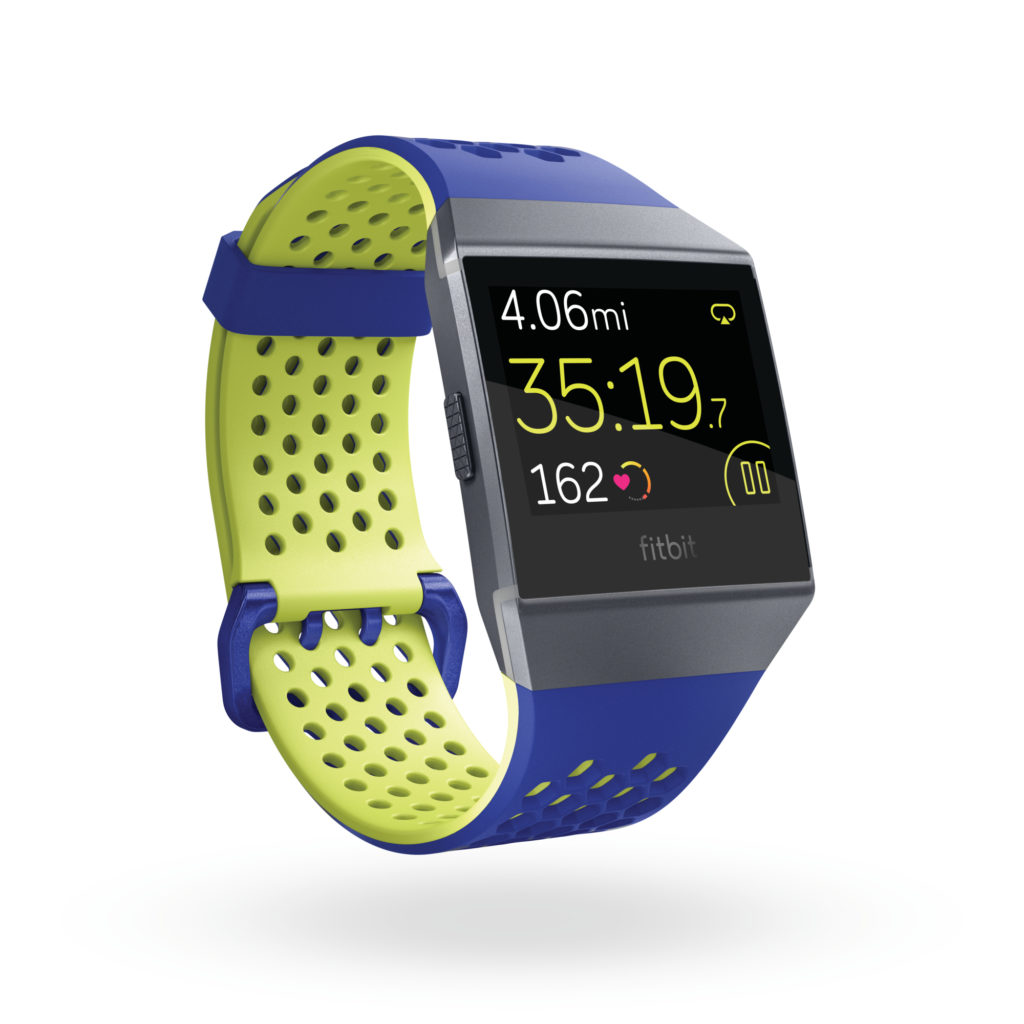 The Ionic is a smart offering—both in looks and function—from the market leaders in wearable fitness tech. You can customise the look with a range of bands and surrounds and, for the first time, Fitbit has included that all-important built-in GPS for on-the-run stats (as well as onboard music and contactless payments to make for a fully-edged smartwatch).
Our testers enjoyed the intuitive navigation, the social aspect of the Fitbit app, the clear, bright display and the connectivity with other devices.
£299.99, fitbit.com
---
PRODUCT
POLAR M430
MARKS OUT OF 10
FUNCTIONALITY: 7 / EASE OF USE: 8 / FEATURES: 7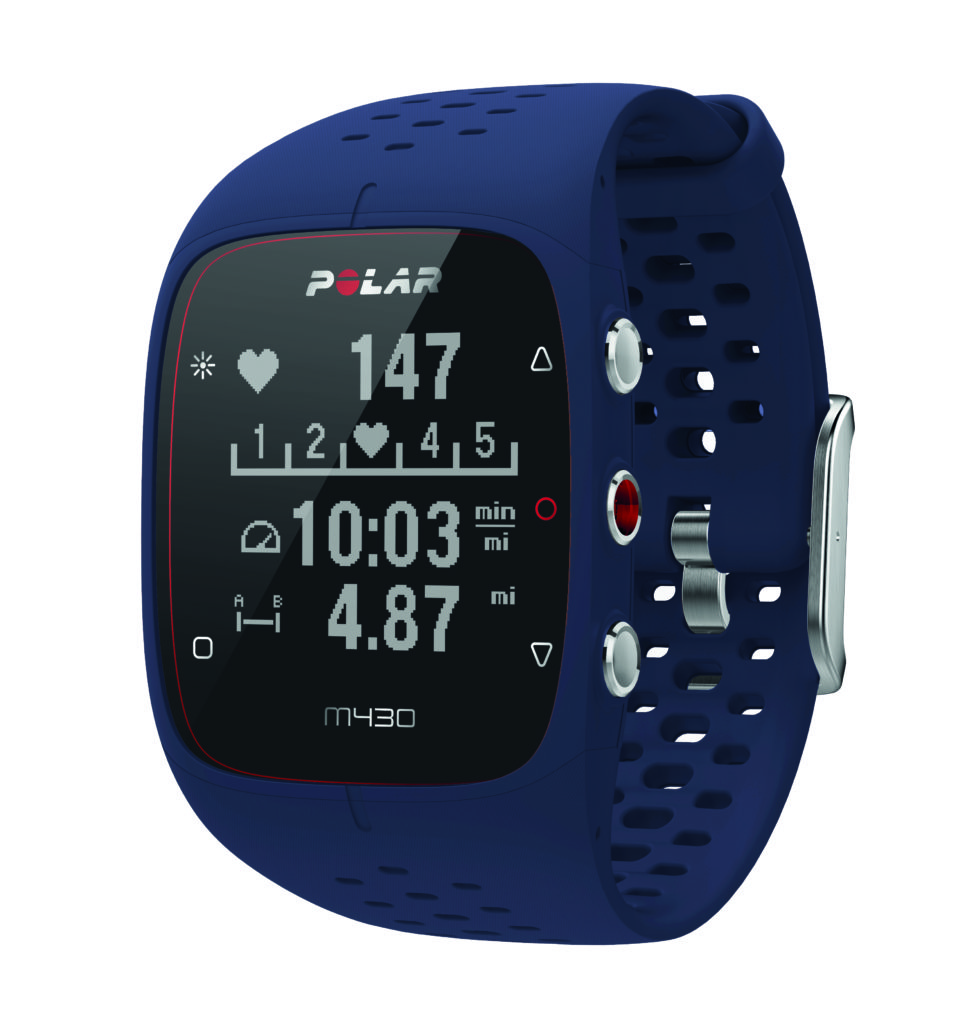 Borrowing heavily from the design of the much older M400, and with a basic black and white screen, you'd be forgiven for thinking that the M430 is a little out of touch. Lift the bonnet, though, and the lack of initial wow factor is soon overshadowed by its solid performance. With wrist-based heart-rate monitoring, excellent HR training zone options, daily activity/sleep tracking and an easy to navigate interface, it's very much a case of substance over style.
£189.50, polar.com
---
PRODUCT
TIMEX IQ+MOVE
MARKS OUT OF 10
FUNCTIONALITY: 8 / EASE OF USE: 8 / FEATURES: 7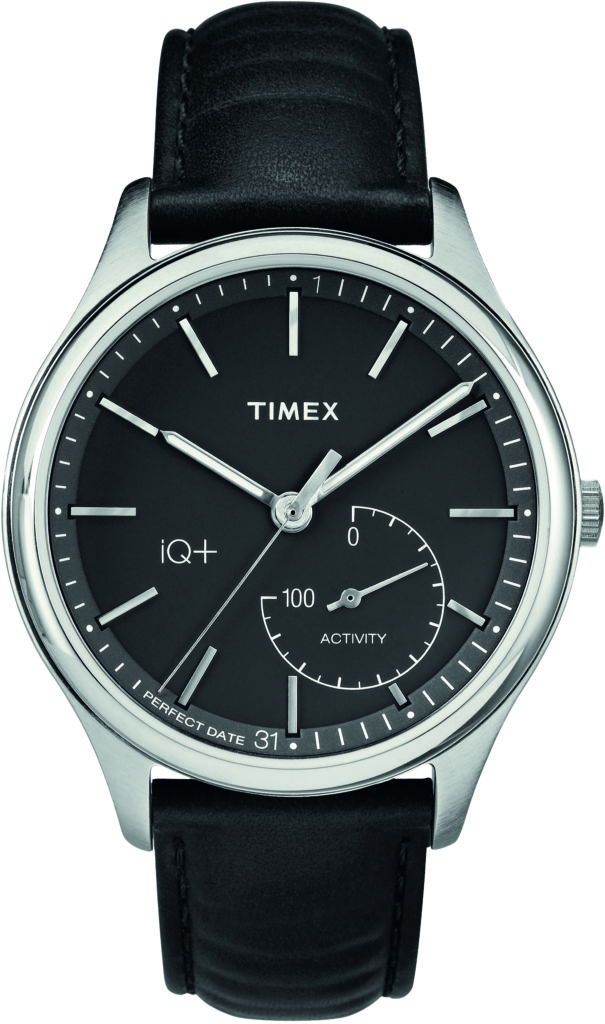 Some runners are keen to be identifed as runners at all times. If marketing folk are to be believed, however, there is another species of runner: a stranger, rarer breed, much more discreet (one who doesn't even boast about Strava segments). If this type of person really exists they would love this watch-cum-tracker.
It looks nothing like a running gadget. It's a classy thing, all leather and gunmetal. Yet while those around are blissfully unaware, the water-resistant tracker-watch is recording steps, distance, calories and sleep data. It syncs with an app for more detail.
£149.99, timex.co.uk
---
PRODUCT
TOMTOM RUNNER 3 CARDIO + MUSIC
MARKS OUT OF 10
FUNCTIONALITY: 8 / EASE OF USE: 9 / FEATURES: 8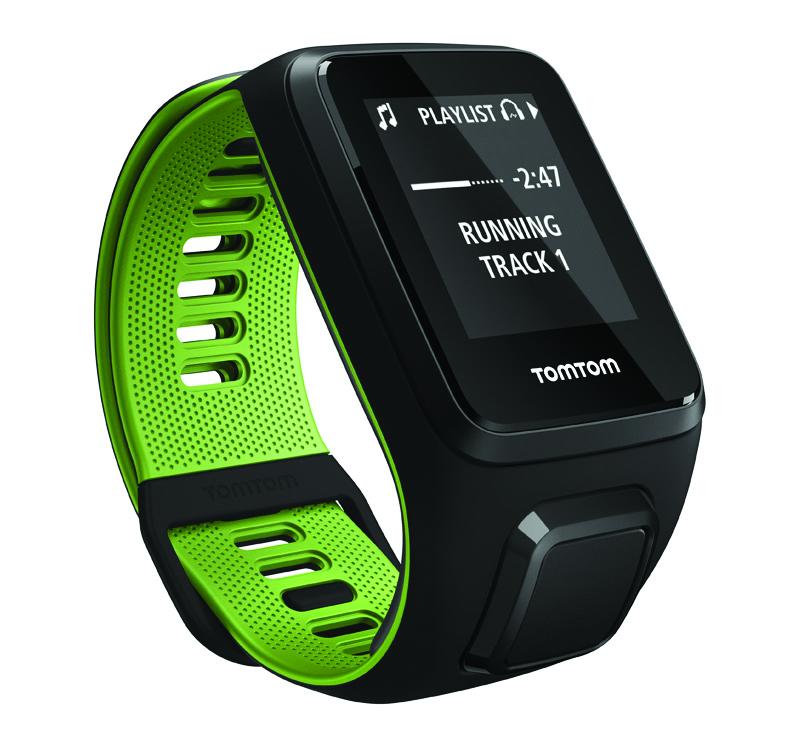 Old but gold, this update to the extremely popular Runner 2 model still features wrist-based heart-rate monitoring and 3GB of music storage with a really simple one-button operation. For version 3, TomTom has added its new route exploration feature. That means you can use the GPS to explore new trails without fear of getting lost, upload new routes before you go, or simply use the on-screen trace to run back the way you came.
£219.99, tomtom.com
---
SUUNTO SPARTAN TRAINER
MARKS OUT OF 10
FUNCTIONALITY: 8 / EASE OF USE: 8 / FEATURES: 8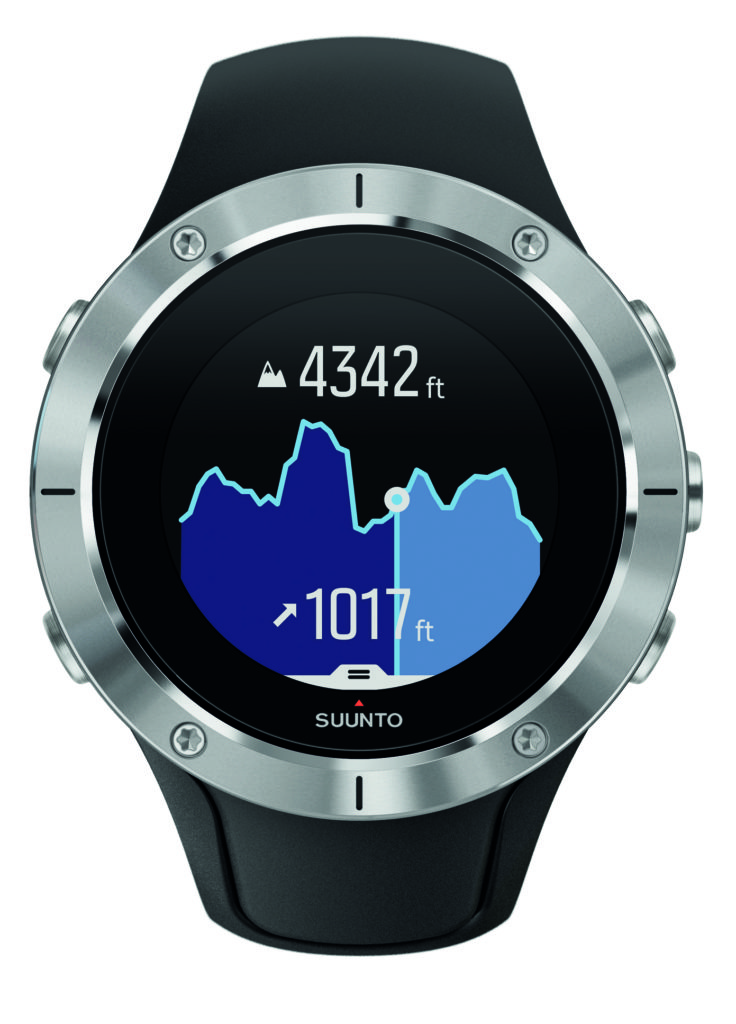 Suunto has been quietly gaining loyal followers with its GPS watches and the Spartan Trainer could really take it to the masses. Packed full of functions, it's easy to use out of the box. There's a whole host of different sport settings and a nifty navigation function that helps you retrace your footsteps.
It features wrist-mounted heart-rate monitoring, although we found this was reading quite high. There are lots of positives to take home, but it wasn't that easy to get the watch to sync with Strava and the lap button is difficult to press when running at speed. Overall all, though, a strong contender.
£219, suunto.com/en-gb