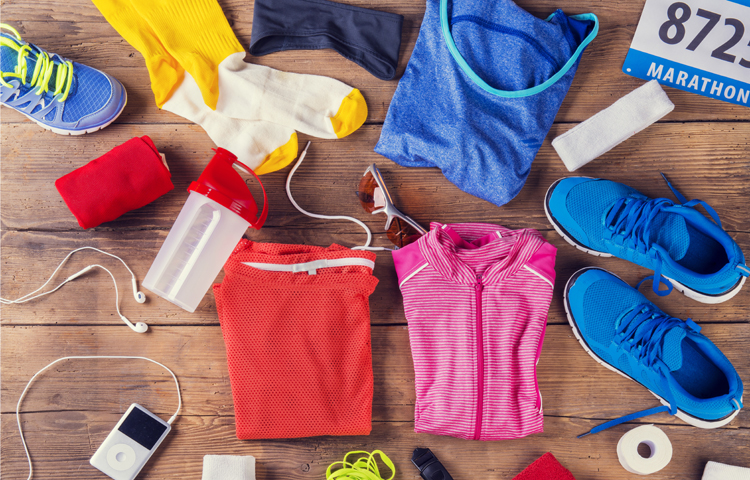 1. Face Your Fears
There will be a huge amount of mental barriers coming to the forefront of your mind in the days leading up to race day. Voices in your head will lead to stress and anxiety about what's to come. It's important to confront these and step through these barriers in advance of getting to the start line.
You've made it this far; you've already overcome so many barriers in training and along the way – you've got this.
2. There's Always a Positive
No matter what happens in your race, focus on the positive. Turn the situation around – whatever it may be.
How about turning the physical symptoms of nerves into feelings of excitement? Slow pace at the start line? The crowds will disperse within the first couple of miles. Weather not what it was in training? No matter – it's out of your hands.
Visualise at the start how you want to see yourself crossing that line.
3. Help People
This one is for race day itself but can't hurt in those final days in the lead-up, too. Remember those around you – you're all on the same journey so support them, share the positivity and encouragement. You know you'll be needing it and so will they.
4. Be in the Now
This is one of the most important – remember you took this on to challenge yourself, but also to enjoy it! You wanted to run, you wanted this place – relish the experience and on the day itself, set out to have a ball.
Take in your surroundings, lap up the cheers and high-five those spectators. You're privileged to be in this position, so make the most of it.
5. Find Your Tribe
You'll be seeing the same faces around you in the race, mile after mile. They're part of your team, your tribe – let alone the other 39,999 runners taking part!
Share the support and enjoy your moment; you're part of something pretty special.
Danny Bent – former triathlete, Guinness World Record holder and award-winning author – was speaking at a Lucozade Sport Virgin Money London Marathon event on the benefits of mental strength and preparation. Lucozade Sport is the official sports nutrition partner of the Virgin Money London Marathon 2018.