1. CHOOSE AN APPROPRIATE TIME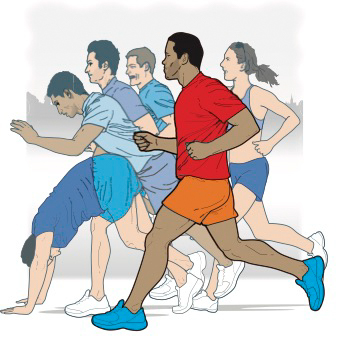 Despite the bottleneck up ahead, you're on for a PB. So you go for it, cutting up a pack of runners and setting your own life-size game of dominos in motion. The moral of the story? Only make your move when there's space to do so.
2. NO ELBOWS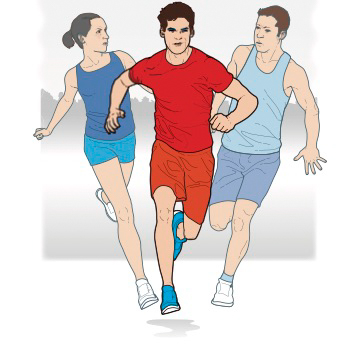 This is a small-scale 10K, not an Olympic final; if there's no room to overtake, don't get physical. Bide your time and wait for a gap to appear. Unless, of course, you are in an Olympic final – in which case, thanks for reading, Mo.
3. NO PATRONISING PATS ON THE BACK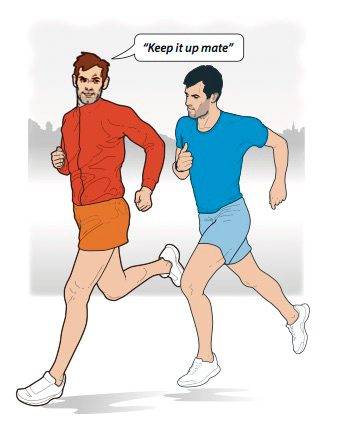 There's nothing worse than being offered words of encouragement or, worse, a pat on the back, by someone who has just demonstrated their superior running ability. Save your "keep it up mate"s for someone slightly less consumed by self-doubt.
4. KEEP UP THE PACE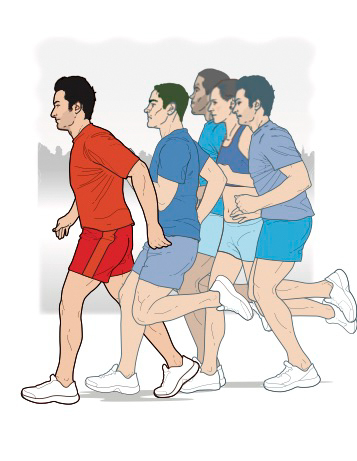 Overtaking's a risky business: make an ambitious move and you could find yourself public enemy number one to the pack you've first overtaken and then promptly got in the way of. Know your pace and, crucially, that of those around you.
5. KNOW WHEN TO HOLD BACK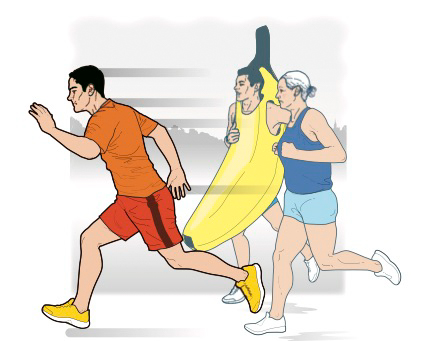 You're plodding into the home straight and your PB's out the window. Ahead, a bloke in a banana costume and an old lady are revelling in the applause. Don't sprint for the line – even if it means sacrificing that 246th-placed finish.
---
3 AWE-INSPIRING OVERTAKES
Mo's remarkable recovery
Despite a dramatic mid-race fall in the 10,000m at Rio, Farah recovered to win his third Olympic gold.  Watch it here
Bevan Docherty's Dramatic Win 
New Zealander Docherty grabs victory from the jaws of defeat at the 2005 World Cup triathlon.
 Watch it here
Phil Healy's Impossible Comeback
The 21-year-old comes out of nowhere to win the last leg of the 4x400m at the Irish Universities Track and Field Championships.  Watch it here