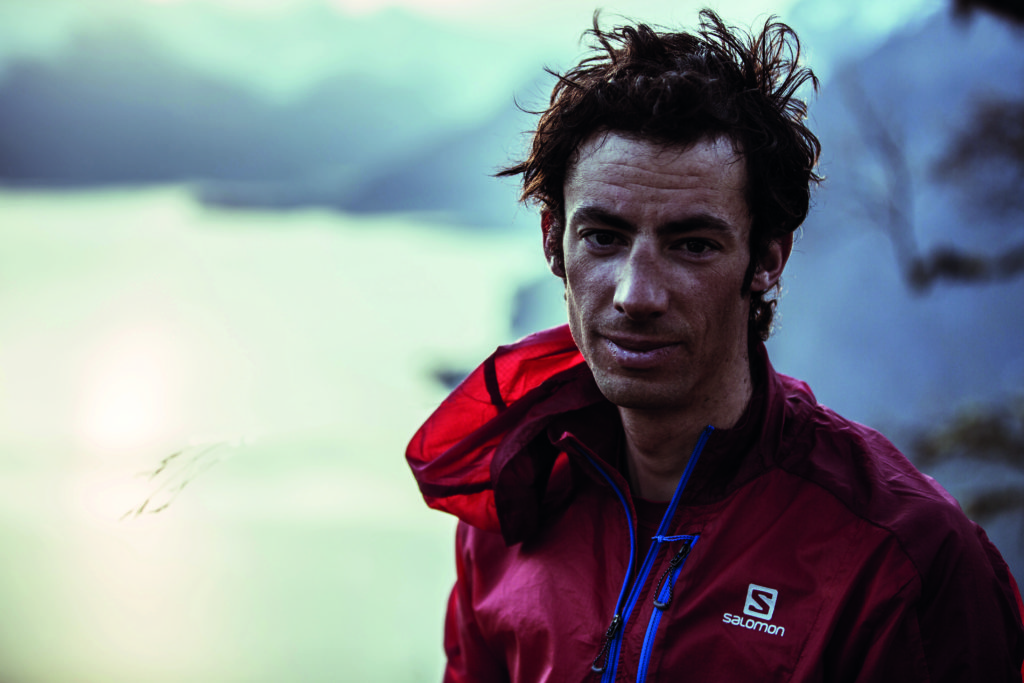 Kilian Jornet is arguably the best all-round endurance athlete in the world. A life of stamina-boosting adventures, divided between trail running in the summer and ski mountaineering in the winter, has equipped the 29-year-old Spanish runner with a resting heart rate of 34 beats per minute (two to three times lower than the human norm), just 8% body fat (less than half that of an average man of his age), and a VO2 max of 85-90ml/min/kg (double that of a typical gym-goer).
A colossus of the global running scene, Jornet is a multiple winner of the high-altitude Skyrunner World Series and has triumphed in the most punishing ultra-endurance races in the world, including the Western States 100, the Hardrock Hundred Mile Endurance Run and the Ultra-Trail du Mont Blanc. In the past five years his 'Summits of My Life' project has seen him complete 'Fastest Known Time' speed records for running up peaks like Mont Blanc, Denali and the Matterhorn. He even ran up Mount Everest, the highest peak on Earth, without oxygen or porters.
Jornet's ability to shatter records and push the boundaries of human stamina has turned him into an inspirational icon for recreational runners around the world: he now has 225,000 Twitter followers – more than ultrarunning legends Dean Karnazes and Scott Jurek and 2016 Olympic marathon champion Eliud Kipchoge combined. Although no rival can catch Jornet, every runner can learn from him.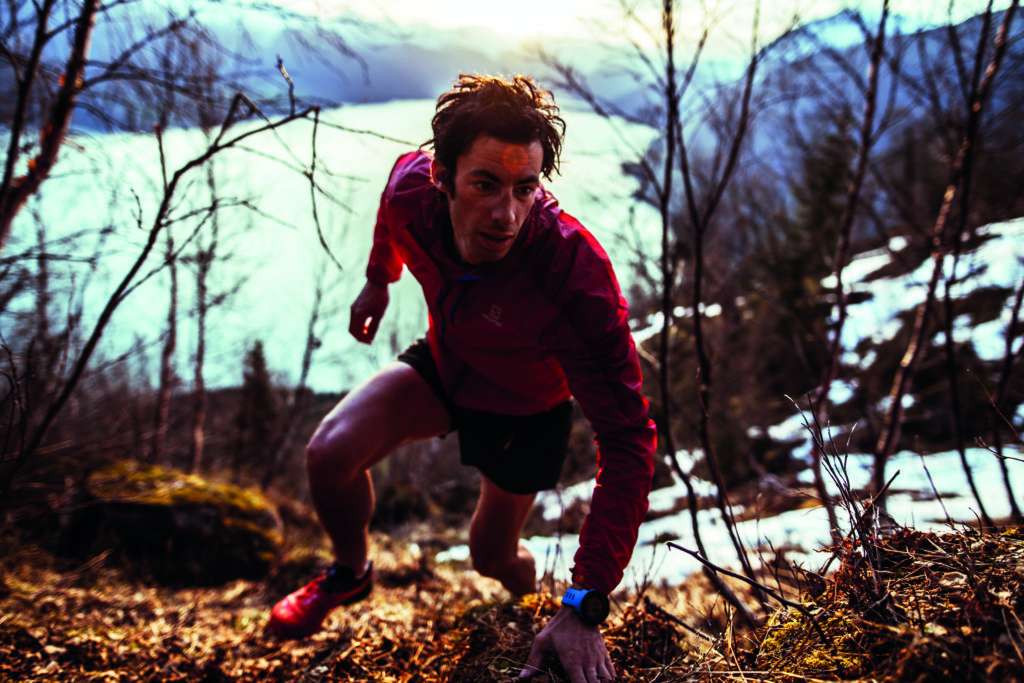 I love mountains because I grew up in the mountains. My father was a mountain guide and my mother was also very passionate about the natural world. We grew up in the (Spanish) Pyrenees in a mountain hut at about 2,000m above sea level so it was normal to go out every day and be in nature. Whenever we went on holiday it was always to do a crossing of a mountain or to climb to the summit of a mountain so my love for mountains is very deep and comes directly from my family.
At the moment I am based in Romsdal on the west coast of Norway. It is an incredibly beautiful country. There are Alpine-style mountains coming up from sea level. The fjords are similar to the landscape in the north of Scotland but much more like Alpine mountains with big walls and glaciers. It is like somebody took the higher part of the Alps and put it near the sea. It is really good terrain for running. This is a wilderness. Yesterday  I just looked outside at the scenery and thought: let's go for it.
I have run in Britain a few times. The last time I was in the Lake District for a week with a sponsor and I have been reading a lot about the running culture there. I was looking into the history of mountain running and the historic trail running races in the Lake District. A lot of the first fell races began around there so there is a big culture for this kind of running in Britain. In the Lake District you can really feel this passion for fell running. I want to come back one day and do some tours in Scotland and Snowdonia and in the Ben Nevis range.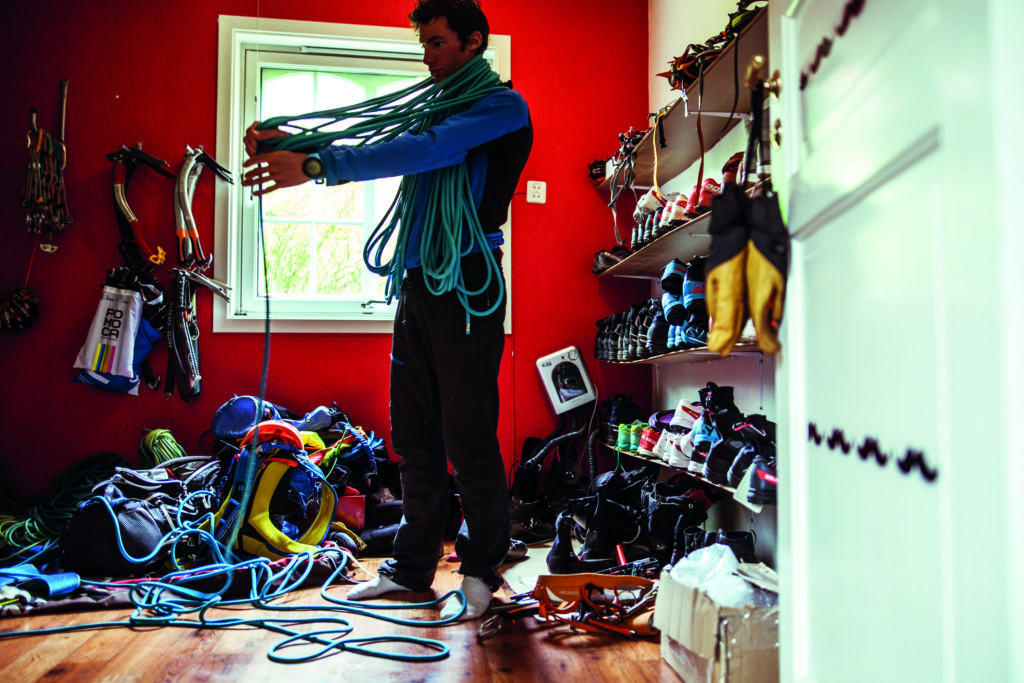 The mountains I selected for the Summits of My Life project are really from when I was a child. These mountains are from my background because I read a lot of books about (Walter) Bonatti, Chris Bonington, Doug Scott and Reinhold Messner so it was the culture for me. I had these iconic summits in my mind – some are the highest or most iconic but they all mean something to me.
I started training seriously when I was 13 years old and my training was really focused and hard with strict plans. But then when I was 17 I started to train by myself and for the last few years I have been running more on feelings. I go out and I run depending on how I feel and depending on what projects I am preparing for. If I feel fresh I can push more. If not, it's OK. In summer there might be lots of races so I have a higher intensity but over winter it is more volume training and then some speed work if I feel I need it. But I have not done things like interval training for four or five years. The intensity is saved for the races.
It is important to try to understand the body and that is the same with your breathing. So sometimes it is good to do training sessions only breathing in through the nose which helps improve your efficiency over a long distance because you learn to breathe more air in through your nose. It is especially good for when it is cold when you might not breathe as well. So don't breathe from the mouth, only from the nose, and if you are used to training like that sometimes I think you will find you breathe better in a race.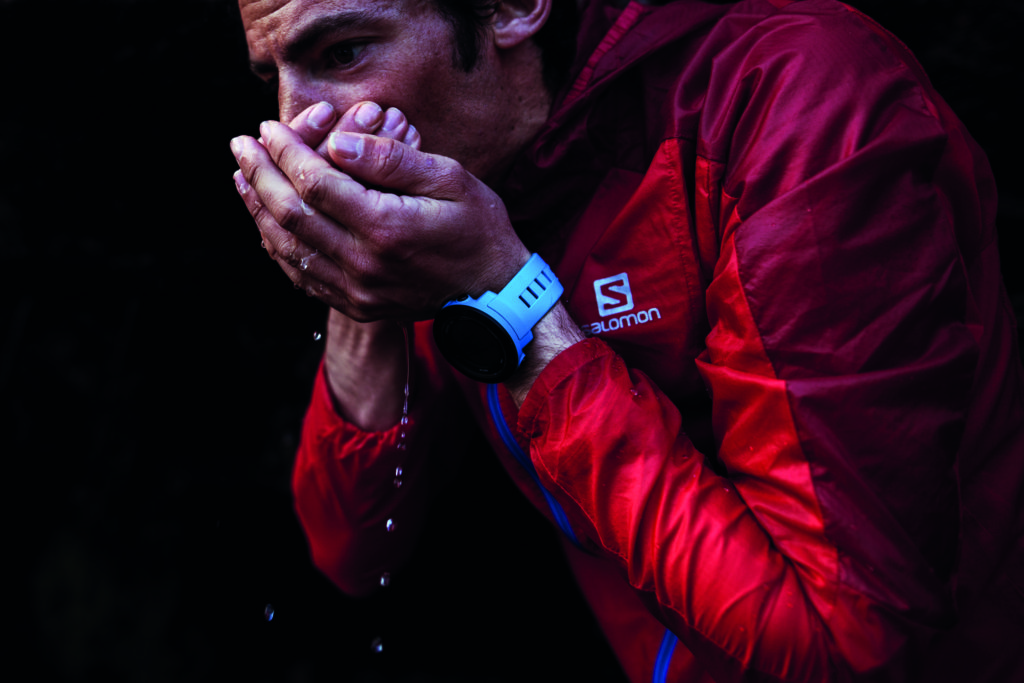 If you do longer runs without eating anything, your body knows how to react and it will find fuel in other ways. For me it is just natural because I don't like to eat in the morning. I struggle to eat a lot and then I just don't eat much when I run. I don't like to take anything to eat and then my body adapts and uses its own energy and fat for fuel. But you need to be careful and do it the right way. When I was younger I would not eat breakfast then go for a run in the morning for four hours and then maybe another one-hour run in the afternoon. After four or five days of doing this kind of thing I just fell over because I had no energy. I would not do that again but it did teach me that I could run for five days without much food so I don't stress if I have 20 hours without food on a long run. I know I am OK.
I don't sweat much, ever since I was a kid. It is good for when it is cold but probably bad when I am in hot conditions.
Running is also travelling. You learn to comprehend everything, from nature and water cycles to animal life, so you have a better understanding of what is around you. Whenever you run you are travelling to different places and it is a good way to see different countries. To run is to be introduced to new communities – not only doing tourist things but also seeing local places that only local people know. I use Strava; it's a good tool for when you come home and look where you went running. But it's also good to plan and adapt future trips: maybe I should try this side of the mountain? Maybe I can go there next time?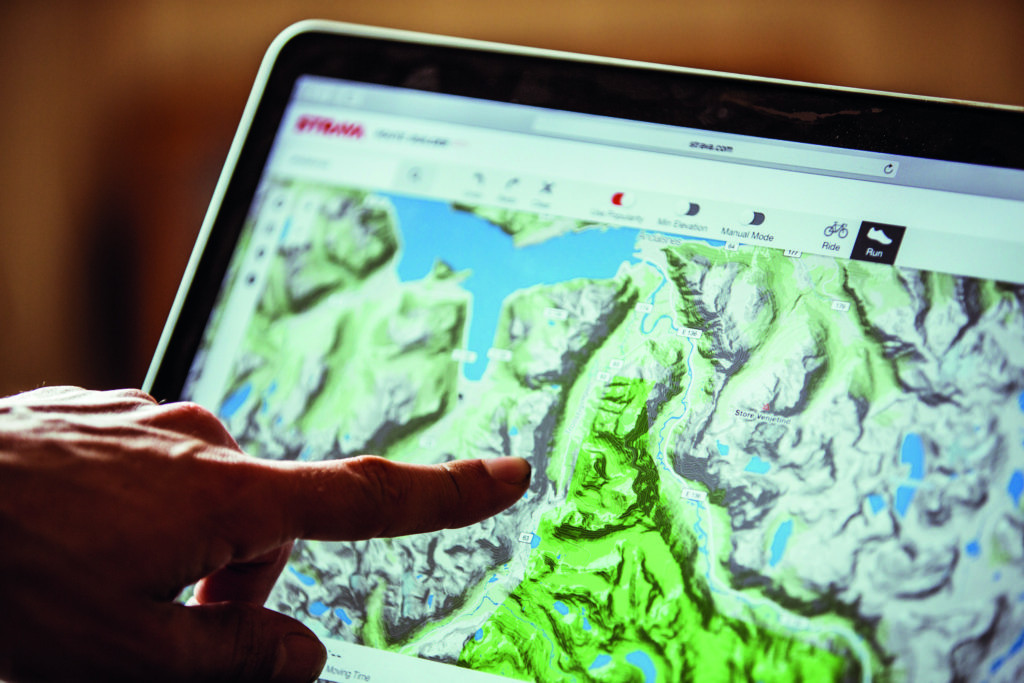 I like to put myself in a new challenge every time. It is fun to do vertical kilometres for half an hour at maximum intensity or the 100-mile Western States race, which is very flat and fast. You can race on the savannah-type landscape of the Western States or the fells of the Lake District or the heights of the Alps. I enjoy them all in different ways. I always feel more confident in the mountains because it is what I know but I love to do races in deserts and forests in the US or Canada, or big fields in Sweden. Sometimes you have to think about the journey, too. You can run in deserts and rivers and cities but if you are only looking to the destination or the summit you don't enjoy the moment and that is the best thing about running: the moment.