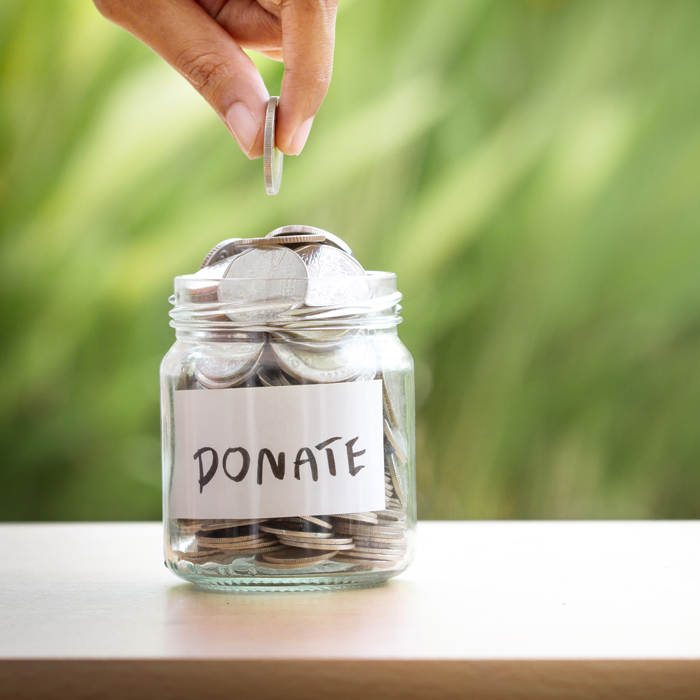 If fundraising is slowing your training down, our top 10 tips will help get you back on track.
1. Dress for success
"Witty fancy dress costumes can really boost your fundraising," says Rebecca Day, Director of Fundraising for the Muscular Dystrophy Campaign (musculardystrophyuk.org).
Last year, 'Team Dick Van Bike' dressed as characters from Mary Poppins. They then cycled from London to the start of the Oxford Town & Gown 10K, and then ran the race.  "This traffic-stopping spectacle really tickled potential sponsors," says Day.
2. Go online
Internet fundraising sites such as virginmoneygiving.com and justgiving.com were cited by all the charities we talked to as the number-one way to generate sponsorship.
"People are often inspired by the runner, rather than the run itself. Make sure potential sponsors know about the training you're putting in," says Mary Campbell, Head of Events at Anthony Nolan (anthonynolan. org).
3. Tweet a tribute
Tweeting a little 'thank you' goes a long way when it comes to recognising the generosity of your sponsors. "One of our runners named his training runs after particularly generous sponsors. He then tweeted about them as a way of saying thank you and spreading the word," says Charli Payne, Virgin London Marathon Project Manager at the NSPCC (nspcc.org.uk).
4. Give and you will get
Can you offer something in return for people's donations? "Fundraising events can range from karaoke evenings or pub quizzes to black-tie balls," says Campbell. "Or think about hosting a bingo night or disco," says Liz Gough, Fundraising Manager for Meningitis UK (meningitis.org).
"One of our fundraisers held her own 5K race in the Scottish highlands. She baked shortbread and asked for a donation of whisky from a local distillery to serve to finishers," says Paul Farthing, Fundraising Director at Age UK (ageuk.org.uk).
6. Make your work work for you
"Many employers offer donations to members of staff who are participating in charity events, or they will match whatever you raise," says Farthing. "At work, sweepstakes on major sporting events or cake sales are a great way to generate funds," says Day.
7. Think outside the box
"One of our runners hosted a 24-hour ping-pong-athon," says Campbell. "Another spent six months collecting all sorts of items from friends and family, then took over a vacant retail space for a week and sold everything, raising £2,000."
8. Be social-media savvy
The days of handing round a scruffy sponsorship form to raise money for your chosen cause are long gone. Now it's all about the net. "It's free, fast and enormous!" says Payne. "Runners can tweet or Facebook their online sponsorship page. They can ask others to retweet it – it's amazing how many people can be reached in this way."
9. Spread the net
"Sometimes our supporters are faced with 'fundraising fatigue' from their friends and family if they're active fundraisers," says Gabriella Bailey, Head of Community and Events at Arthritis Research UK (arthritisresearchuk.org). "We recommend they reach out to their wider community.
Popular ideas include bag-packing in a local supermarket and craft fairs." Joining a running club or walking group, participating in parkrun (parkrun.com), playing 5-a-side football, darts or getting involved in any other group activity are all fantastic ways to enlarge your fundraising pool.
10. Make the connection
"The most important thing when asking for donations is to demonstrate your connection to the cause and why the charity really deserves the funds," says Bailey. Gough agrees: "We suggest our fundraisers let their sponsors know how their money will be spent," she says. "For example, £25 pays for an hour of in-depth research into meningitis."
"Most people are really pleased to have the opportunity to give to a great cause and only need to be asked," adds Day.