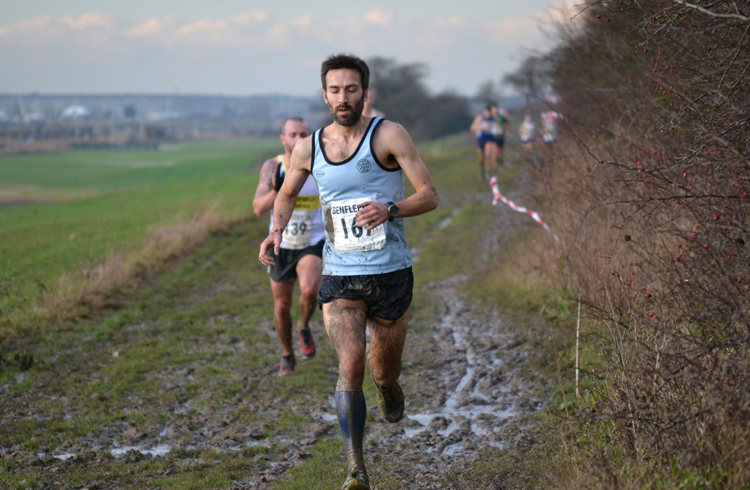 Danny Kendall has been going from strength to strength with his running since his first ultra event in 2005. Best known for being the highest ever placed Brit in the Marathon des Sables in 2014, in which he finished 5th, Danny is one of the UK's most dominant ultrarunners. Having already achieved some great results in 2014, with a 3rd place in Lakeland 50 (British Ultra Trail Championships) and 1st place in Steyning Stinger Marathon, Danny took on the CCC 100K event in the Alps at the end of August, placing 14th. Danny runs for the Centurion Running Ultramarathon Team and is a myRaceKit athlete. Danny's blog can be viewed at www.dannykendall.wordpress.com
Why were you keen to take part in the CCC and where did your main motivation come from?
This was my 5th year out in Chamonix during the UTMB week when the place is buzzing so it's become a bit of a tradition to go there at the end of August for one of the races. The UTMB is a great route to run and also hike, which I did with my wife in 2009. The CCC is a big international race at a distance I thought I could do well at so that's why I chose it
Do you find running a 100K race mainly a physical or mental challenge?
Mainly physical.  The longer a race the more of a mental it becomes, but at distances of around 50 miles to 100K I think it's still mainly about fitness – maybe 80% physical and 20% mental for me.
What tips would you give to anyone planning on running an ultramarathon such as CCC?
Train for the hills. I did UTMB back in 2009 without any hill training and it was a 40-hour death march. Train for the downhill as well as the up as the quads will take a beating and if you aren't used to it you will find yourself walking the downhills and then you are in danger of missing the cut offs.
While living in southern England what sort of training can you put in to make sure you're ready for a mountainous race like this?
Trips to the mountains and build-up races such as Lakeland 50 are the best kind of training. Also, I will train on the treadmill on an incline of 6-10% for running and 15% for hiking. It's boring but effective.
What kit do you wear for these kind of races?
Nothing special, just normal running shorts and T-shirt but also compression calf guards and trail running shoes (La Sportiva Helios). I also use a Salomon 5L backpack. There is a long list of compulsory items for the CC (waterproof trousers and gloves, etc) but I rarely use most of the stuff on the list!
What do you fear most in a mountain race – the uphill or downhill?
I didn't fear either! The technical downhill sections were my biggest concern due to the risk of falling over but best not to worry too much about it as it will just make you more likely to go over.
What is your mantra/ motivational boost when times get tough in an ultra-distance race?
I don't really have a mantra but I just remind myself that low moments are normal but eventually they pass. I also remind myself to be positive and enjoy the experience during the occasional times I'm forgetting to do this!
You're best known for your success in the multistage desert race, MDS (Marathon Des Sables), where you were the highest ever placed Brit in 2014. What's changed in your training to prepare for a mountain race?
The MdS is fairly flat so I will run a few hills in training but it's not that important.  For a race like CCC I will log my climbing as well as mileage as getting the hills in is key.  I averaged around 2,500m of vertical per week, which sounds a lot but is a fraction of what the guys winning the races will do. I will do as much of my running as possible off road and reasonably high mileage (average of around 80mpw peaking at 120-135mpw) for both races.
What do you most look forward to encountering  during an ultra race?
My wife and kids usually come along to these races where possible and seeing them is always a real boost. Finishing the race and being able to stop running is also pretty nice!