1. Master the final few weeks of race-day build-up
The final weeks of training can make or break your race. Former international athlete and renowned coach Martin Yelling reveals the classic mistakes you need to avoid, how to handle the nerves, and his tried and tested race-day routine.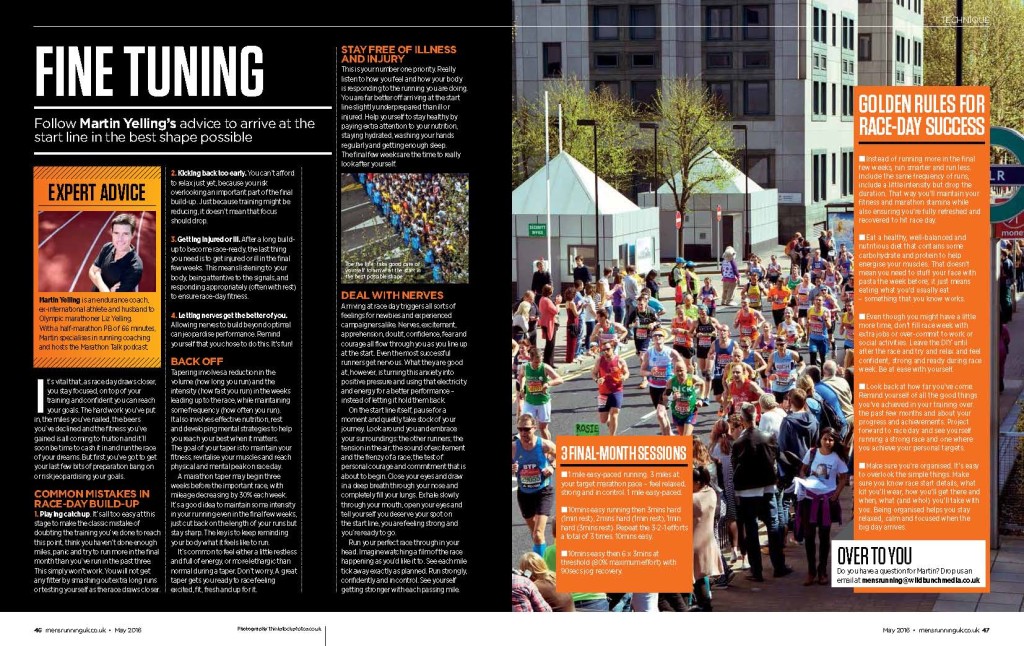 2. Runners of Rapa Nui
Each year, in the middle of the Pacific Ocean, an island of less than 6,000 inhabitants plays host to a running event like no other.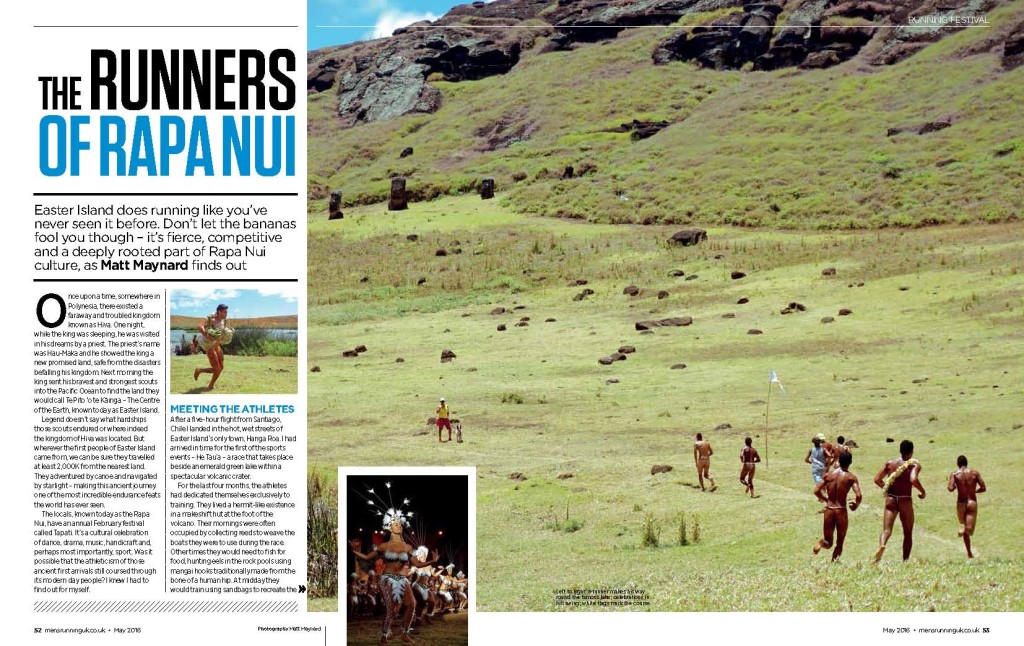 3. Marathon kit
Tried and tested top-to-toe kit for the comfiest 26.2 miles possible.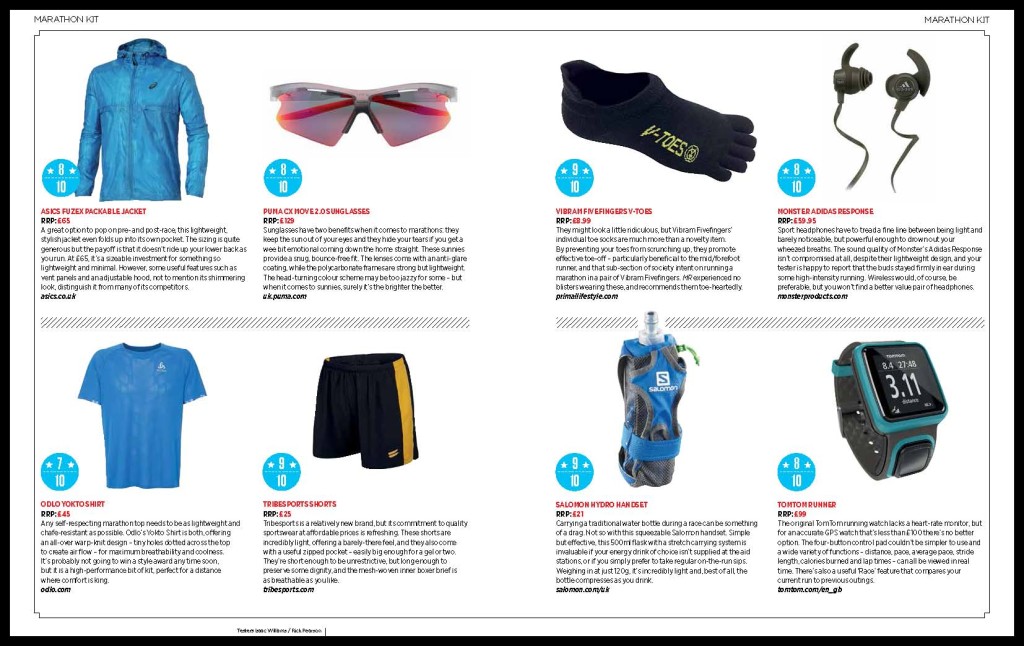 4. Preparing for a multi-stage race
The Coastal Challenge is a six-day, 240K race in Costa Rica. Adventure journalist Damian Hall braved the 80% humidity, 40-degree heat and curious crocodiles – here's what he learned about multi-stage racing.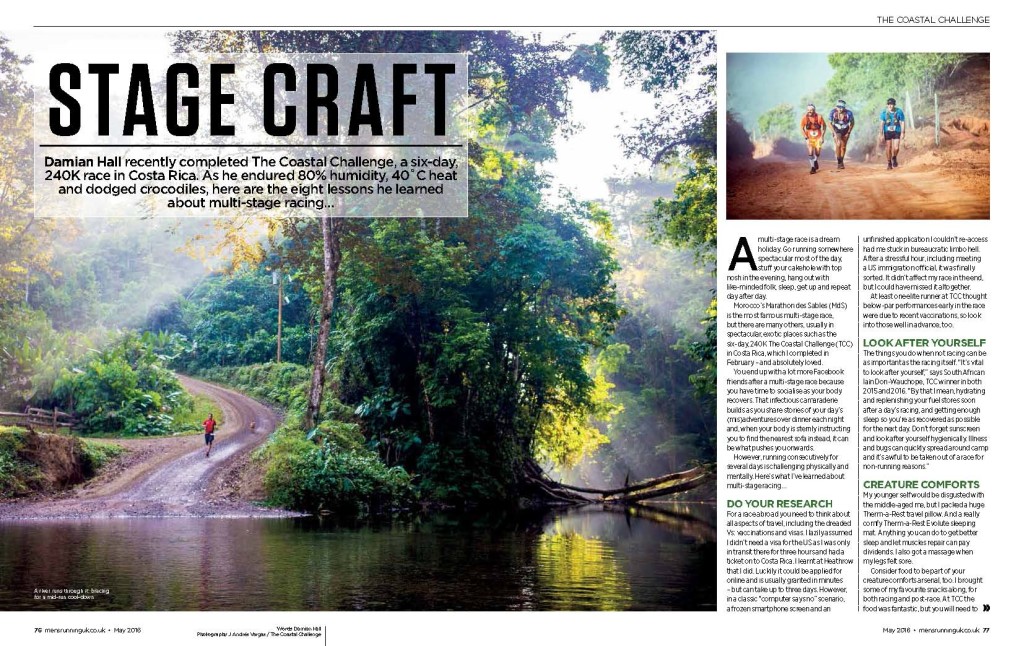 5. Workout: full-body blitz
Short on time? This month's no-excuse workout builds speed-boosting power and long-distance stamina in less than 20 minutes.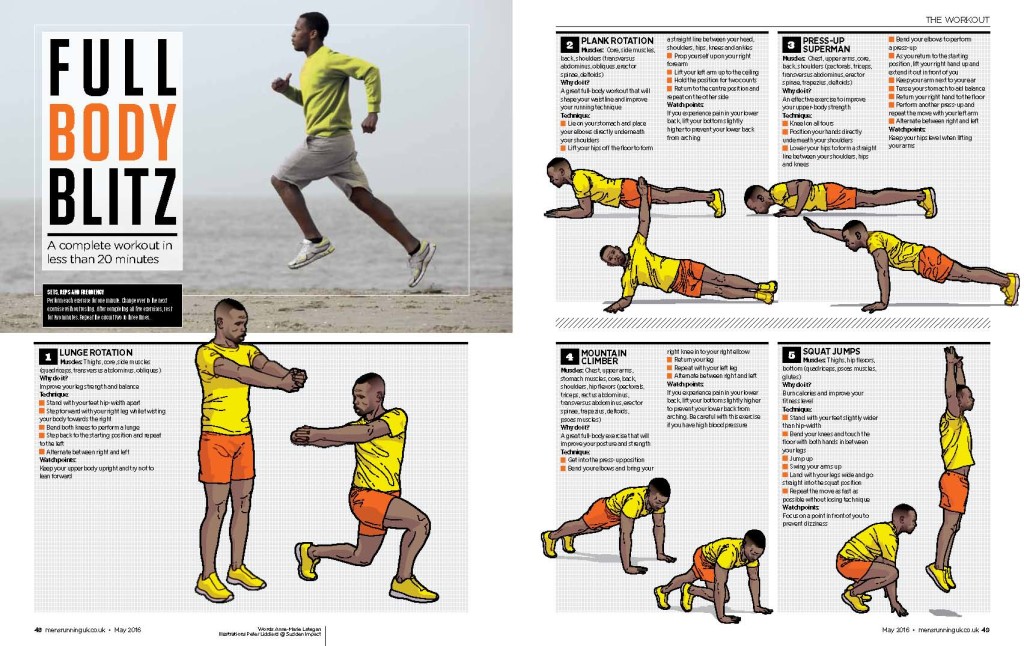 6. Delicious nutrition
Ditch the artificial stuff and rustle up one of our quick and easy homemade energy bars. Or, for some post-run satisfaction, our 20-minute recipe for chicken and orzo pasta is protein-packed and full of flavour.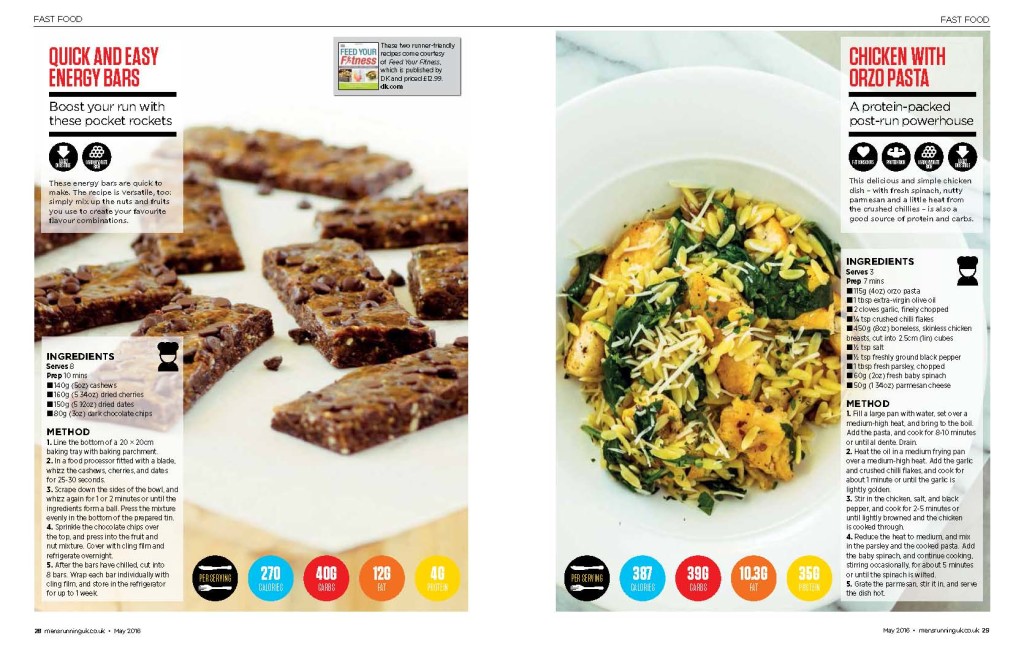 7. The big issue: should we run with headphones?
A powerful motivator or an unnecessary distraction? Two running aficionados make the case for and against running to music.

8. Ice Ultra
It's the question we're sure you've all been asking: what's it like to run a 230K ultramarathon in sub-zero conditions? Well, MR columnist and GB runner Robbie Britton donned his snowshoes to find out.