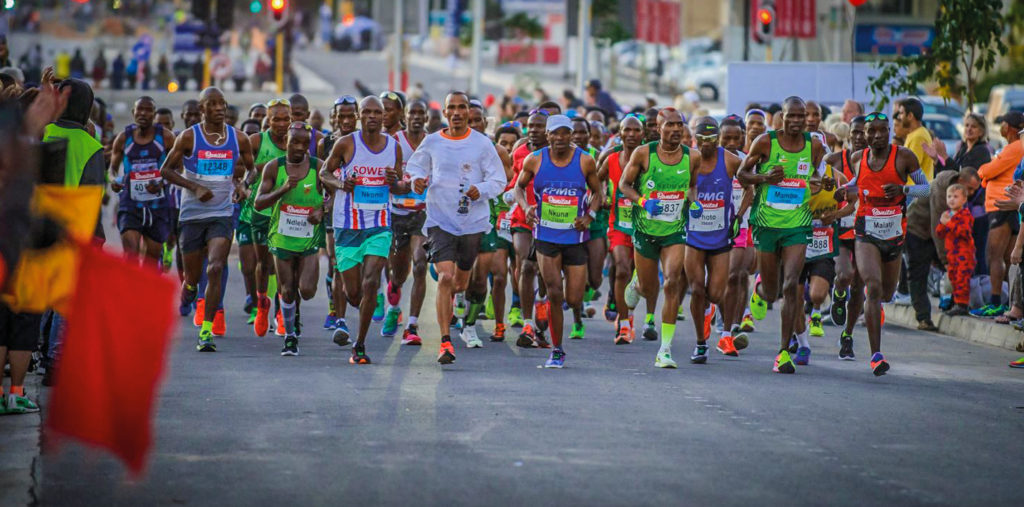 For starters, ignore the name. It's not a marathon. With the distance varying between 87 and 89K, it's a point-to-point road race swapping direction each year between Durban and Pietermaritzburg. This means it alternates between being an uphill and downhill race with a net elevation difference of over 2,500ft and plenty of bumps in-between.
What makes Comrades really special is the size of the field, with 20,000 people each year taking on the challenge. Significantly more than your average ultramarathon!
This year was the "up run" and it would be my target race for the first half of the year. In the world of road ultras, Comrades is the most competitive out there and with a solid gold medal being awarded to the top 10 finishers, I had a clear goal.
A bout of man flu
As with any build-up, my training had its ups and downs and although I'd managed to maintain some consistency – averaging over 100 miles per week for the five-month period – I had been hindered by a serious amount of man flu in the first few months.
I live up to the stereotype of men with colds very well and they really do seem to impact my training and fitness a lot. On a more positive note, after a 2:26 at the London Marathon in April I was able to get straight back into training and had my best four-week block of mileage, before tapering for the big day.
I don't think I've ever been so nervous lining up on a start line. The atmosphere and intensity of 20,000 people waiting to go in the pre-dawn darkness was part of it. But it was mostly because I had done my research and I knew what lay ahead in terms of the many hills and stifling heat.
The first 20 miles of the up run is pretty much a continuous hill and although I had tried to simulate this with some hot up-hill treadmill runs (in my conservatory), I still wasn't sure how my body would handle it.
Running on heart
Unlike most races I do, I decided I would take a cautious approach and run purely to heart rate, at an effort level I knew I could maintain for six hours. This would ensure I didn't push too hard up the hills. To encourage this tactic I set my Garmin to only show my heart rate and nothing else.
My cautious start meant at the first checkpoint, 18K into the race, I was in 114th place. But having watched a number of previous Comrades I didn't panic, knowing that a large number of the elites don't pace their runs very well.
I felt great all the way through the race and was pleased to see that even when it started to get really hot my heart rate was staying stable. This meant I was able to work my way through the field and, just before the final big hill (Polly Shortts), I had been told by spectators I was in the top 20.
Patience rewarded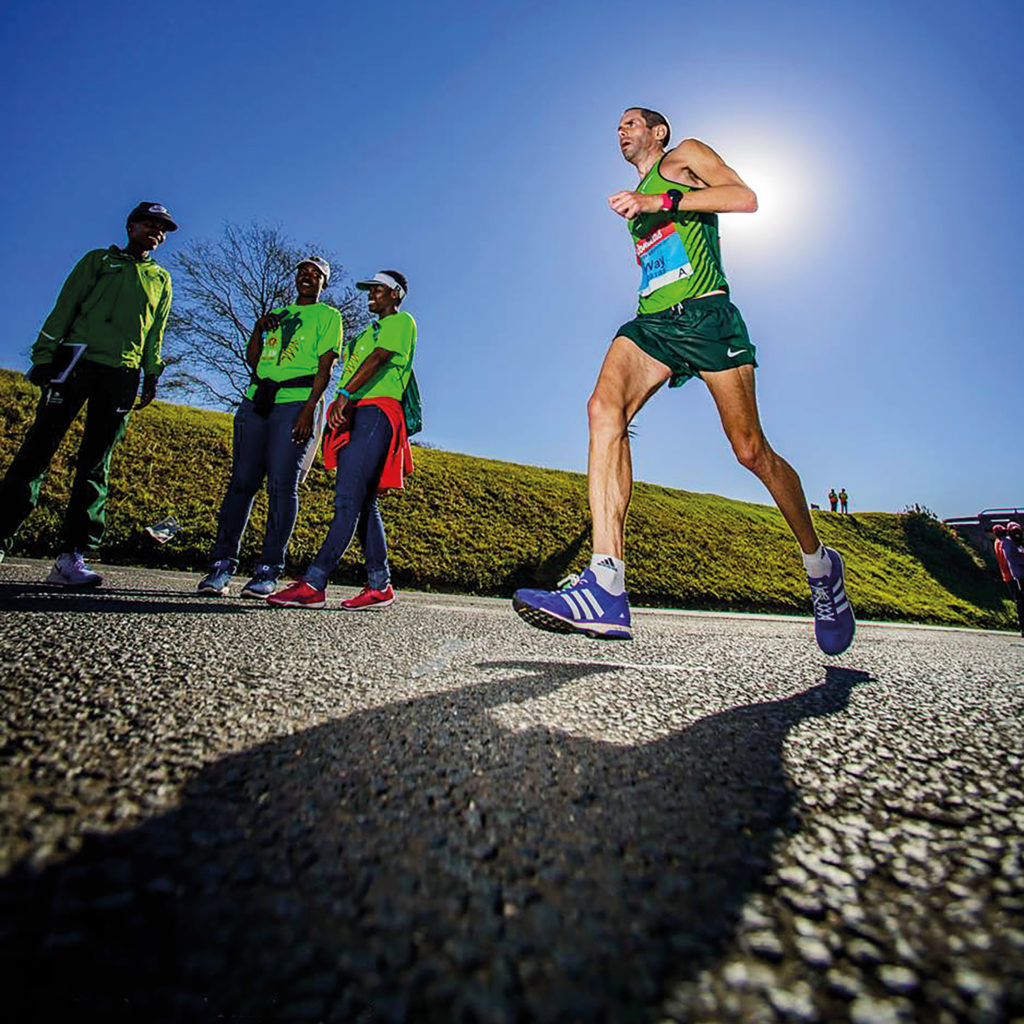 With a number of runners fading fast ahead of me I was able to pull them in up the hill and by the time I got to the top I was in ninth. All I then had to do was hold on for the last 6K and that gold medal was mine.
My final finish time for the 87K was 5:49:40 for ninth place and first European. It was one of my best ever runs, which led to some emotional scenes after crossing the finishing line.
If you are considering running a road ultra at any point in the future then I can't recommend Comrades enough. It's an experience not to be missed.
And don't forget, just like with all marathons and ultra races, a cautious start and pacing your race well throughout, rarely fails.