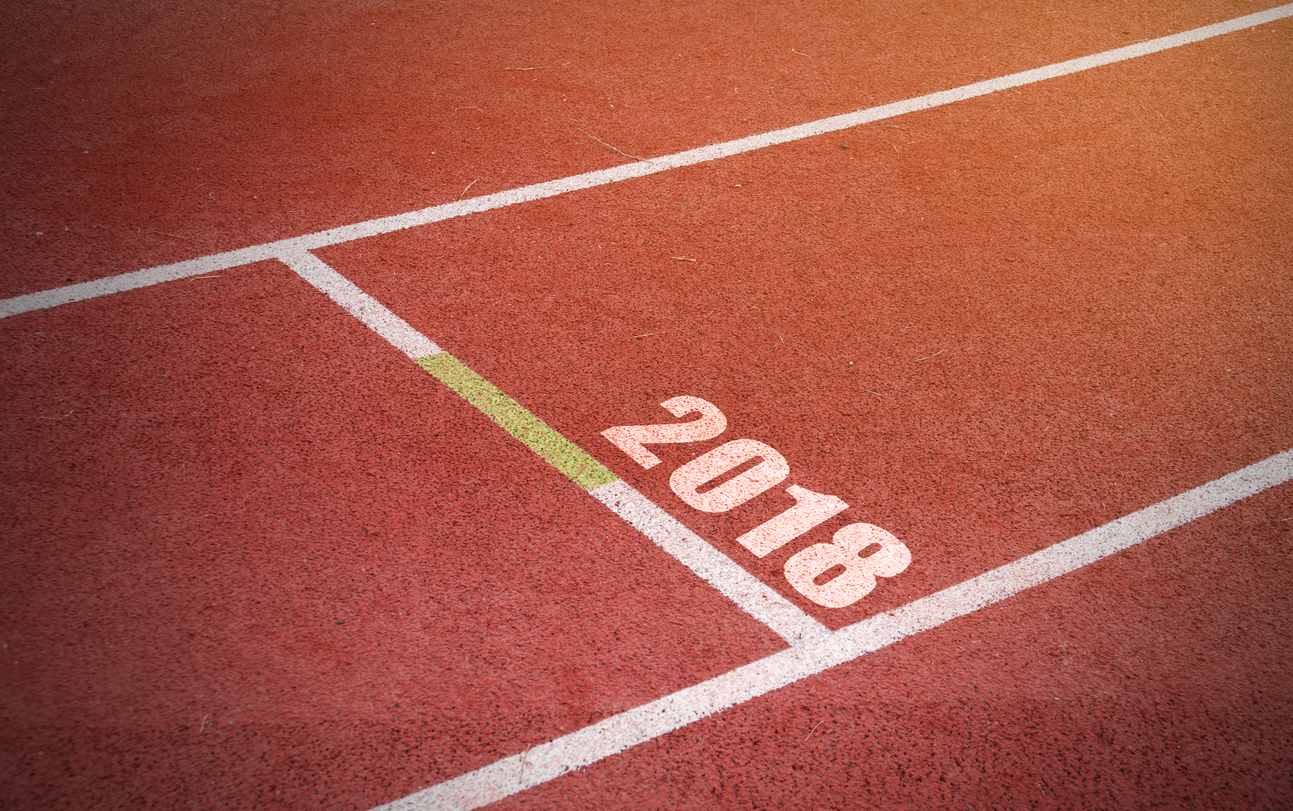 Perseverance. To many it looks like Rocky Balboa repeatedly bounding up the steps to the Philadelphia Museum of Art. But the real hard work that turns goals into reality isn't always so glamourous. Here's some problems encountered in keeping those New Year's running intentions alive. The answers should keep you fist pumping to the end of 2018.
"I'm not running regularly like I'd hoped"
You are not alone. Jan 12th is the day Brits are most likely to give up their New Year's exercise resolutions, according to analysis by fitness App Strava. If you have run since Jan 12th (or even just have some motivation remaining) there's still hope.
Goal setting is key – both for individual runs, as well as deciding on a long-term objective.
10K might be the distance that friends or work colleagues pound out every outing. But creating regular routine and enjoyment is far more important than the numbers you clock when actually out there. Regularly just jogging a mile will keep your running feeling fresh, your body loose, and your goals intact.
Pin down a long term running goal. 92% of Strava users who set goals remain active on the App ten months later. Whether setting sights on a 10K race, or a mountain to run up-and over – having a clear focus will get you lacing up frequently.
"I just can't find the time"
Regular runners have Jedi time management skills. Commuting to work on foot is a way of stopping the clock. Time spent running or showering at work, is time you'd have otherwise spent in traffic or washing your hair at home.
Commuting benefits don't stop there. Active commuters do 43% more exercise at weekends as well. Commuting on foot makes running an ingrained part of your morning routine. Early-bird runners are 43% more consistent in completing workouts according to Strava. No wonder Rocky always ran those steps at sunrise!
"My pace is so slow!"
What? Like slower than a car, or a bicycle or that annoying bloke from work? Comparisons aren't always healthy; and perspective is needed when browsing activity feeds on Apps like Strava.
Trying to run too quick is a fast track to injury, and a long-term seat on the sidelines. Instead, a strong base of steady paced runs, will actually train your body to run faster. When you do test the throttle, this base of running will ensure you run faster for longer.
Steadier running is also more enjoyable. Rushing to finish the run as quickly as possible builds negative energy (see annoying bloke at work). Instead, try to enjoy the process. Seeking out new routes, interesting terrain and positive energy are the hallmarks of a lifelong runner.
"But I'm not losing weight"
Weight loss will happen only when there is "an energy deficit between what is being consumed, and what is being utilised" as dietician Rene McGregor explains for MR.
The extra calories you eat to fuel exercise, shouldn't exceed the amount you have actually burned whilst running. Even more simply: starting a new running regime is not an excuse to stuff your face.
Reward your new commitment to running by splurging on a wide-variety of high-quality fruit and veg. Healthy, balanced meals at regular times should keep your belly satisfied, your muscles recharged and your paw out of the biscuit tin.
"It's just so painful / sweaty / exhausting!"
So is squash, or a class at the gym. But at least with outdoor running it's just your own sweat you have to endure.
Your body needs several weeks to to adjust to any new exercise. If you've been running every 2-3 days since the New Year, you'll already notice how muscles ache less after each run. If you've missed a few sessions – dig in. Easy street is around the corner.
And it's not just fitness that will increase. Running efficiency can be improved with a little analytical thought. But it will also come on leaps and bounds by just getting out there and doing it.
The more you run, the easier it will feel. With a little Rocky-like perseverance, you'll soon be Going the Distance.