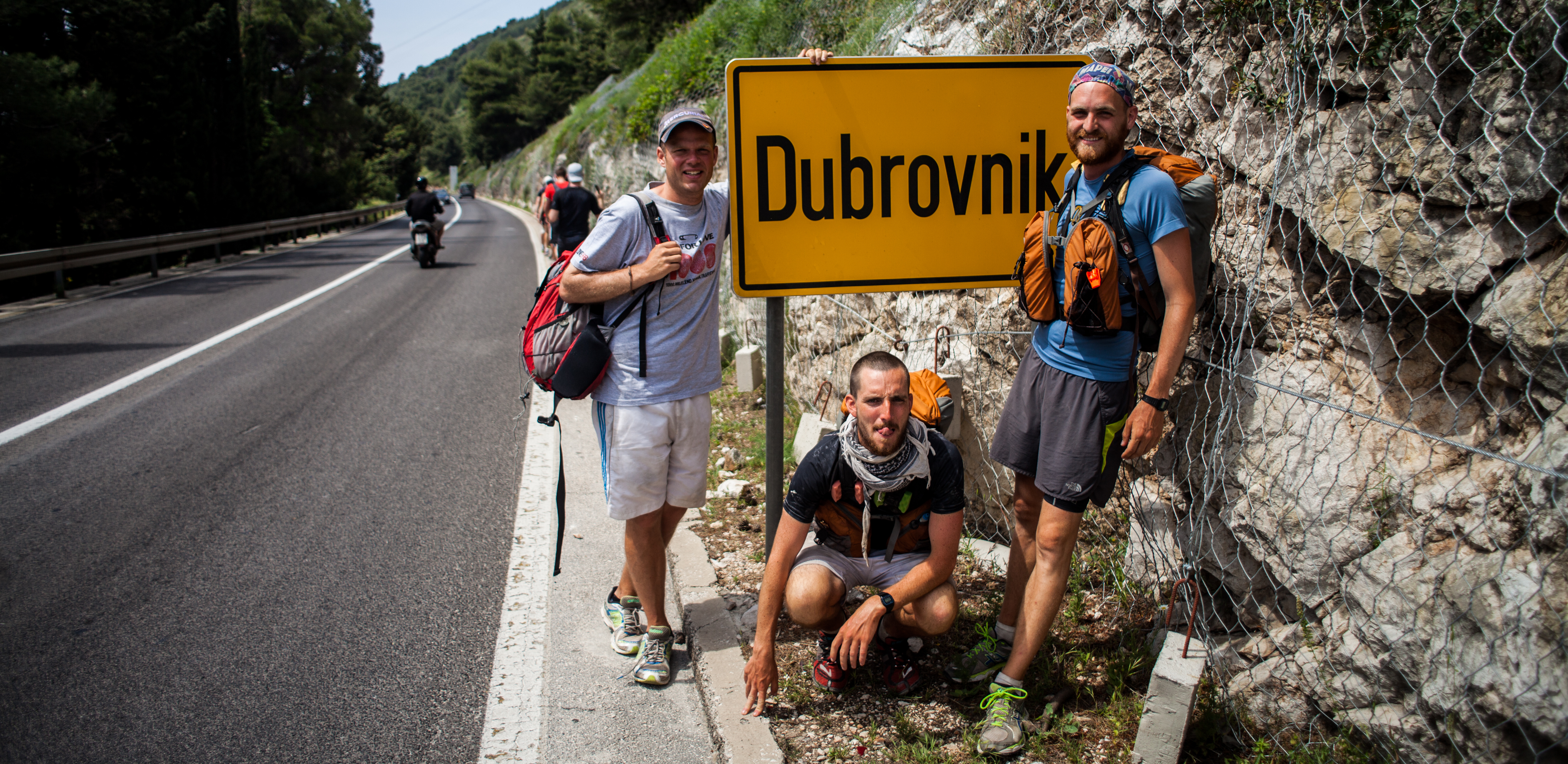 This Friday, the three co-founders of Tribe Nutrition embark on a charity 2,000km duathlon across Eastern Europe. The incredible effort will see each of the guys cover nine countries in 16 days, averaging a whopping 35 miles a day by foot and 125 miles a day by bike.
Guy Hacking, Rob Martineau and Tom Stancliffe previously raised £300,000 for human trafficking charity Love146 with a similar challenge, but 'Run for Love II' is a tricker feat. And that's saying something, by the way, as a 1000 mile run in 30 days can't have been easy.
So in a bid to find out more about the duathlon, and to better understand just how hard something like this is to train for, I asked the guys a few questions…
The idea
How did the idea originally come about?
Rob: It was inspired by the last Run for Love [the previous challenge]. It became a Forrest Gump type running trip as more and more people joined. We loved that – it was the journey that inspired Tribe – and wanted to do something similar again, this time with the crew of Tribe runners and cyclists who train and fuel with us week in, week out.
Tom: After the last Run for Love, we always wanted to go back and do more. In a way since then there's always been a sense of unfinished business. That something so wrong as human trafficking is taking place in the modern world is unacceptable. Run for Love – and the Tribe Freedom Foundation – is our small way of trying to make a difference.
Guy: We love adventures – whether it is Marathon des Sables, biking across continents, running ultras in the Lakes… The first Run for Love was about creating the most amazing adventure for ourselves. Other people then joined and it grew into this amazing thing. This Run for Love is about the Tribe community: inspiring them to have an experience like we had on Run for Love, and coming together to be take on an amazing challenge.
Was it difficult sorting out the technicalities?
Guy: We looked at lots of potential routes – one was Denmark down through Europe to the UK; another Budapest to Berlin; one more UK based. Ultimately though we knew people wanted an adventure, and we wanted to establish a thread with the last Run for Love. Starting in Bosnia and coming back to the UK was like handing the baton onto the next crew of runners.
Rob: There are so many unexpected challenges when route planning – especially in places more off the beaten track, like rural Bosnia. Finding accommodation for 50 runners each night, or working through more serious safety issues, like emergency plans, is a challenge.
On the last Run for Love we plotted the route using remote mapping software – for 3 days it took us over the mountains in Montenegro, but on paths that were only open in summer. Midway through the first day we came out on the top of a black ski run. We spent the next two days in knee deep snow. At each turn we left piles of sticks and sweets to show the runners behind the way. It was a great adventure and we all made it off the mountain, but we're hoping we have planned the route better this time!
Training
How have you trained for such an event?
Tom: For this type of event it's all about endurance, preparing your body for 14 days of incredibly tough conditions. There's no substitute for time on your feet. I've been building up 100 mile weeks, doing half marathons most days after work and ultras most weekends. The trick with multi-day runs like this is approaching each day with the goal of making it to the start of the next day strong.
Guy: For me it's been about building strength so I keep injury free. Working up these distances is always a challenge. Our weekly Tribe tempo speed and strength session has been key!
Is the running element harder than last time?
Rob: Distance wise the days are similar, but the heat and elevation make it tougher. We're climbing the equivalent of Kilimanjaro over 6 days, and it's forecast to be in the mid 30s heat-wise. The combination of these conditions, self-navigation and an average coverage of 35 miles a day make it extremely tough. But the runners are well prepped and most of all it will come down to stubbornness and determination. Hopefully we all have what it takes to complete it.
End goal
What is the overall target?
Tom: First to get everyone safe and across the line; Second to raise £250,000 for the Tribe Freedom Foundation, which is supporting amazing charities doing frontline work in the fight against human trafficking. Finally to enjoy it. Run for Love isn't a race, it's about coming together as a community to do something incredibly tough, but to do it together, and to make a positive impact through it.