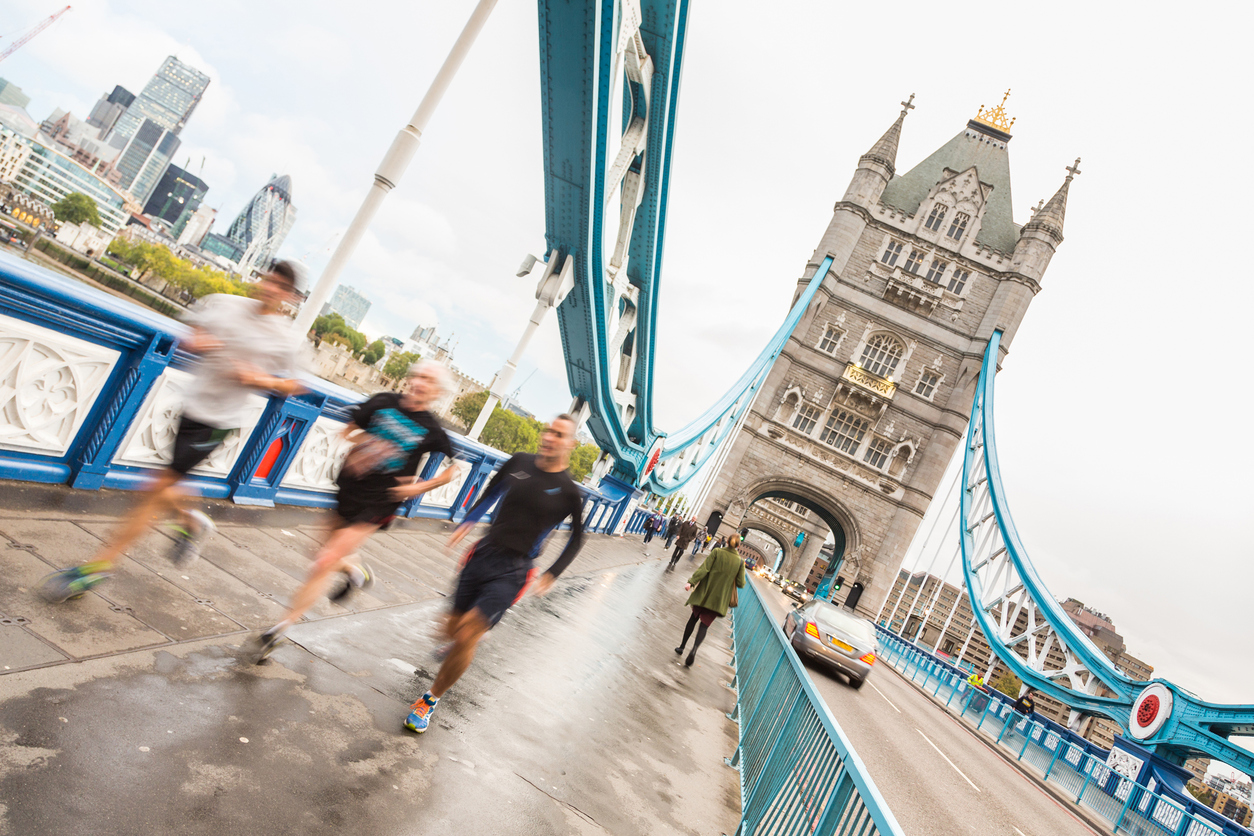 Strava – the social networking site for athletes – has released its running statistics for the whole of 2017, and it's fair to say it makes for some interesting reading.
Runners around the world uploaded 136 million runs to the platform, logged 627,239 completed marathons and clocked up a total distance of 1.1 billion km, equivalent to just over 1,400 return trips to the moon.
The study also revealed that runners looked to the tail end of the season in order to stretch their legs, and marked Sunday 17th September as the most active day for running.
UK running
For the first time in Strava's history, there are now more runners than cyclists. The UK contributed 24.7 million runs and 192 million km to the global figures, and 83,248 completed marathons alone were logged in the UK in 2017.
Men recorded an average pace of 5:09/km (up from 5:14/km in 2017) for their average run distance of 8.2 km, while women recorded an average pace of 5:57 (up from 6:07 in 2016) over their 7 km average run distance.
London (with 2,889,403 runs) and West Yorkshire (909,101) once again took the top two spots for most active location, with Manchester (849,048) rounding off the podium places.
The top running segments in the UK were all found to be at local athletics tracks. A home Athletics World Championships in 2017, combined with other grassroots events, all clearly had an impact on the reinvigoration of track and field in the UK.
Top of the pile, though, was Mile End Stadium with 155,715 attempts, followed by Parliament Hill track (142,834) and Southampton Sports Centre athletics track (98,665).
Run commuting – UK leads the way
The overall number of run commutes in 2017 grew by 51%, and London topped the world's list of cities with the most active run commuters. Amsterdam came in second, with Paris, New York, Sydney and San Francisco making up the top 6.
There were a total of 2,356,432 commutes, with UK run commuters covering a total distance of 16.7 million km – offsetting a potential 1.1 billion litres of CO2, and the equivalent of keeping more than 1300 cars off the road.
More UK running statistics 
An analysis of Strava activities shows that there's definitely a focus on just reward for all the hard work everyone has been putting in over the last twelve months.
The below breakdown shows exactly what the UK are talking about when they mention food and drink, followed by the fastest and most active areas for running in the UK:
Favourite snacks and drinks
Coffee: 40,724 (mentions)
Cake: 37,882
Beer: 33,581
Wine: 10,870
Pizza: 5,684
Chocolate: 5,338
Eggs: 5,065
Bacon: 4,842
Sandwich: 4,159
Burgers: 3,254
Most active areas for running
London
West Yorkshire
Manchester
Hampshire
Surrey
South Yorkshire
West Midlands
Kent
Lancashire
Devon
Fastest areas for running
Monmouthshire
Westminster
Locks Heath
Omagh
Hammersmith and Fulham
Croydon
Richmond Upon Thames
Cheshire
Gwynedd
Cambridgeshire