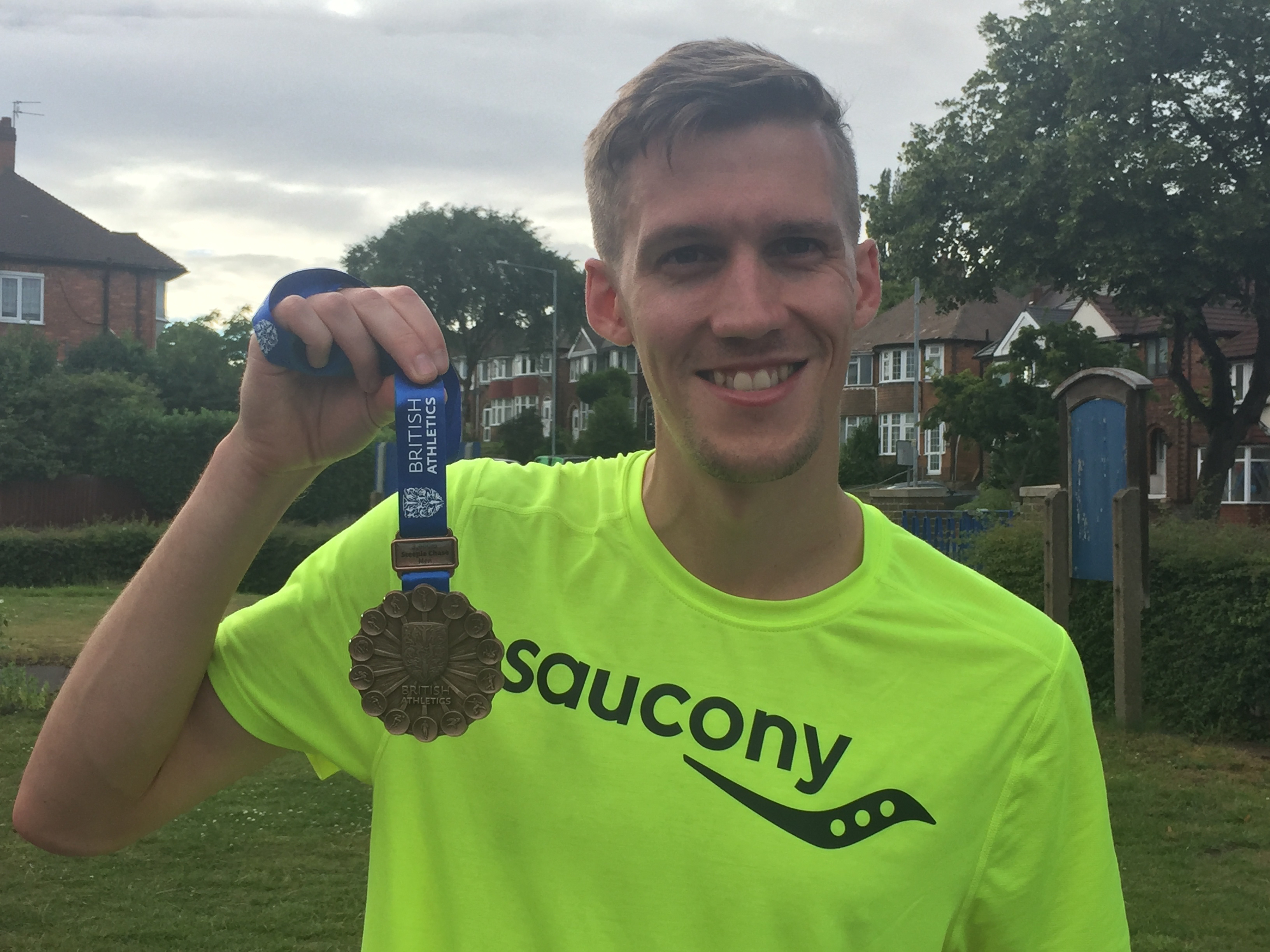 The call up
How are you feeling ahead the World Championships?
Excited! What a time to finally get that Great Britain call-up, at a World Championships in front of a home crowd. That's going to be pretty special. I'm certainly not wishing away the days as I want to be in the best possible condition come Sunday morning, but I'm definitely eager to get down to London and join the rest of the team.
Were you expecting to receive the IAAF invitation?
Once the qualifying period ended and I could review the final rankings I knew there was a chance. The word was that the IAAF were going to invite the top 45 – three per country – and I was sat in 47th, so there was definitely a chance that it could happen. The fact that it was out of my control whether the invite came or not actually helped me look at things empirically and be much more relaxed about the whole situation.
Of course I still checked rankings and other federations' twitter pages daily to see if teams had been announced, holding onto that small chance that the call might come. As the days went by I'd almost resigned myself to and accepted that I was probably going to just miss out, and that's when the call came, which made it a real surprise and even more exciting.
Representing Great Britain
Will it feel strange representing GB for the first time?
It's hard to say, I don't think so. Representing Great Britain is something that I have strived and worked for my entire athletics career and being given the opportunity feels like a great honour, but I also feel like I deserve to be in the team. I've been running for a long time and ran hundreds of races, but nothing quite like this, so it's impossible to predict how I'll feel come race day.
I'm trying to keep things as normal as possible in terms of my physical and mental preparation. My focus remains constant and it feels like another race and another opportunity to improve myself. The part that I'm not used to will be the crowd, who I hope will back myself and all of the other British Athletics athletes 100%.
In front of a home crowd, how well do you think you can do?
You cannot underestimate the value of  a home field advantage in athletics. When I broke four minutes for the mile indoors earlier this year, the crowd carried me through that last lap. When your lungs and legs are burning the noise and the will of the crowd help you find that last bit of energy you need, and that could be the difference between a place in the final or not.
In championship racing anything can happen. There's plenty of guys in the field who would be able to run fast than my PB and feel quite comfortable doing so, but I have every intention of making the final. There is no-one in these Championships who isn't there to compete, so I intend to go out on Sunday and run myself into the group if I need to.
The steeplechase
What makes the steeplechase so unique as an event?
I think it's just the variance that you get within the event. There are so many variables during a steeplechase race – the speed you run, the hurdling, the water jump. And then you add in 10-15 other guys trying to do the same thing at the same time and it creates a race where your speed or technical ability are not enough.
As a steeeplchaser you need a blend of athletics traits, and even then things can happen that are out of your control. Of course the danger element of the water jump and other barriers makes it quite exciting for the crowd, but the barriers also help to break up the race and reduce some of the monotony of running lap after lap.
Can other types of runners can benefit from trying it? 
If someone is serious about giving it a go then I believe there are plenty of athletes out there who could be fantastic steeplechasers. Of course you'll never know until you try, and often this comes down to trying a few hurdle sessions and seeing how you get on. The main thing is that if you want to try it, training is probably the best place to test first. Those barriers don't move if you hit them – I should know! So there is definitely an element of safety that needs to be considered.
I don't think it's an event that necessarily lends itself to benefiting any other specialties due to the technical aspects and the training involved, but steeplechase training could benefit other runners with the strength and flexibility work that we do. The demands of the race mean that we need to be able to handle huge forces on landing, so we spend a lot of time in the gym enabling us to do this.
Ieuan Thomas is a Saucony UK ambassador. He will be competing for Great Britain at the IAAF World Championships. You can follow Ieuan's adventures on Twitter.