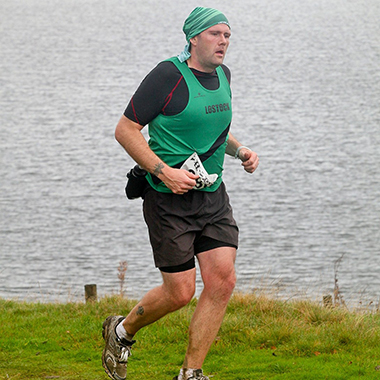 MR reader Paul O'Brien reports on his 'local', the Rivington Half Marathon
Not to be one who shies away from local races, I certainly couldn't miss out on the opportunity to share my local stomping ground with a few hundred like-minded souls.
The Rivington Half Marathon route sends runners over various standards of trail paths, and due to the weather, various degrees of mud. There are a few hills to conquer, but these are certainly manageable heights, not to put off hardy road runners who wish to venture into a more challenging half marathon attempt. Due to the terrain and weather, I personally added 11 minutes on to my usual standard half marathon time to finish in just under 2 hours.
Some sections of the route take you along narrow paths, which certainly limit the opportunity to overtake, but with the biggest climb of the day being at the start, this thins out the packs, so doesn't seem to make any major issues of what paths lay ahead. I ran with the same group from mile two to the finish – anyone would have thought we'd trained with the Kenyans as we ran huddled together in formation. The course sees you trying to restrain yourself from making up ground on the downhill and flatter sections, as the short undulations work quickly to drain you of any momentum that you may have. I personally approached the race with caution aiming for a steady effort throughout.
For anyone looking to run in the great outdoors without getting swallowed up by miles of concrete, then this race is the nearest thing us road runners get to fell running, without needing to be swamped down carrying FRA regulation kit. I like to run round my local trails, and I'm trying to build up to the half marathon distance being my new event. So I found the Rivington Trail Half Marathon to be the perfect race for me.
Water stations were well situated, and the marshals were well stocked with words of encouragement to keep our spirits up, which the rain tried to dampen. All in all, the race held by 2:09 Events was really well put together, and I can't wait for next year to give it another go.