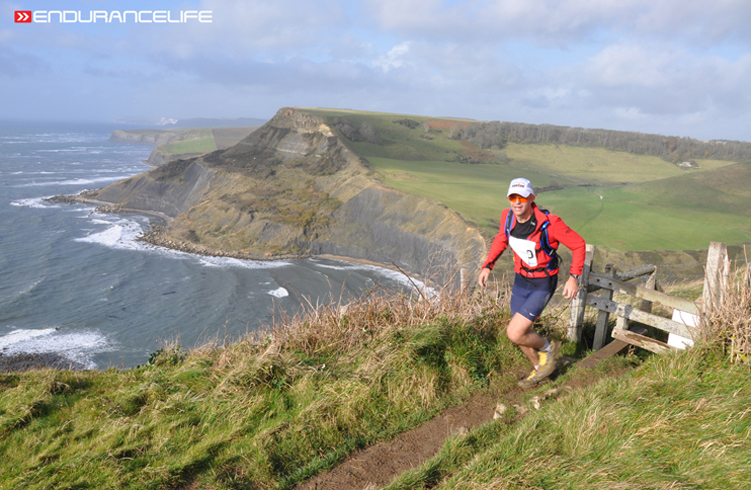 Renowned for its sandy beaches, arresting cliffs and unspoilt countryside, South Devon makes for the perfect weekend away. Equally, for those of us who can't sit still, the idyllic coastline is a trail-runner's haven.
Now in its 10th year, the South Devon stage of the acclaimed Coastal Trail Series (CTS) has become, as the organisers rightly claim, 'a cult classic.'
Starting in Beesands, a timeless, quaint little fishing village close to the town of Kingsbridge, the 10K, half marathon, marathon, and ultra events take in some of the most beautiful trails the UK has to offer. The average marathon time of 04hrs, 59mins, however, alludes to a sting in the tale.
The metaphorical sting, in this instance, being the infamous Devon Hills. While the shorter routes don't amass more than 2,000 ft in elevation; the marathon and 34.9-mile ultra events are an accumulative 3,526ft and 4,809ft, respectively. In short, bring your best pair of legs!
Having said that, if the rolling hills and ocean views can't inspire you to terrain-conquering glory – nothing will.
Unmercifully, all the routes begin with three miles of short, steep climbs, before settling in to a fairly regular, undulating alternation between ground level, beachfront running and the rather more perilous art of sheer cliff face avoidance.
Miles 20-27 are an inland test of mental fortitude and mud-resistance, as the course winds through fields and country lanes. Less scenic, but comparatively, wonderfully, flat.
The final stage heads through a pain-distracting nature reserve, before finishing with a welcome return of coastal views, and the even more welcome "FINISH" sign.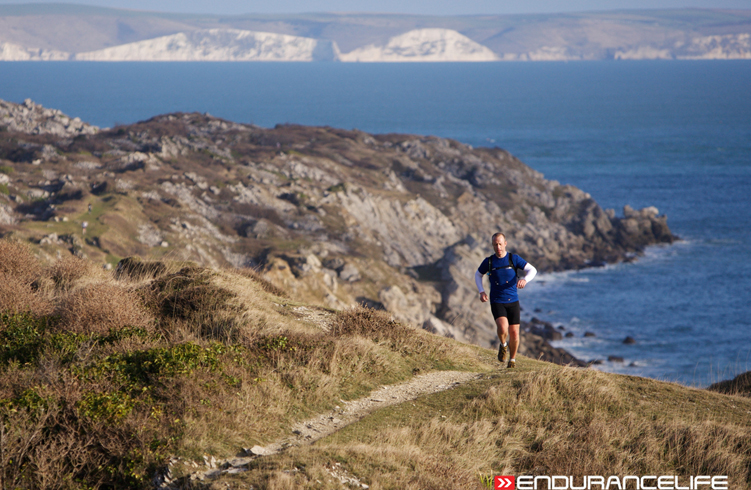 Terry Conway, ultra marathon trail runner and course record holder (with a time of 04hrs, 43mins, 23secs) lauds the idyllic coastal trails:
"I loved running along the British coastal paths. I've been very lucky to have raced in some beautiful places like the Alps, Andorra and the Pyrenees but there is something unique and special about the South West Coastal path. I also loved the hills, because for me, the more climbing the better. I found the hardest part was the section along Slapton Sands. Although beautiful, it is very flat and felt like it went on for ever!"
This year's event took place on 7 February. The respective winners were as follows:
10K – Niall Urquhart (53mins 26secs)
Half Marathon – Lee Turner (1hr 32mins 58secs)
Marathon – Peter Baksh (3hrs 46mins 54secs)
Ultra – Keith Macintosh (4hrs 55secs)