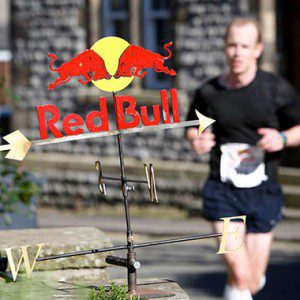 What?
The Red Bull Steeplechase is a backbreaking 21-mile knockout race through the heart of the Peak District. This unique format sees 500 brave competitors start the four-stage event in Castleton before the slowest racers are eliminated at the end of each stage to leave just 40 battling for glory on the final leg.
When?
Sunday 5 October, 2014
Where?
Starting in Castleton, Derbyshire, the 500 runners embark on an 8-mile course to Bamford, before beginning the second stage to Hope (4 miles). The third-stage sees competitors climb 6 miles to Edale before the final 40 take on the last stage, a 3-mile finish back to Castleton.
Why?
Back for the third year, this event tests each runner to the maximum, both physically and mentally. Covering just over 20 miles, this race will have competitors' legs quaking through fields, woodlands, trails and over some fantastic views of the beautiful Peak District. Do not underestimate this challenge – serious hill training is required!
How much?
Race entry: £25. Train from London Paddington to Hope (Derbyshire): £60. One night in a hotel: £70. Post-race beverage: £3.50. Total cost: £158.50.
How tough?
It's right up there. Any race with cut-off points is going to get the pulses racing. The field gradually gets whittled down; fighting for survival on the last stage is a real lung-buster. It's survival of the fittest, literally.
What's the record?
2hrs 35mins 59secs – Andi Jones (2013)
How do I enter?
Unfortunately places for the 2014 race are SOLD OUT. But for more information, training tips, a trailer, race results and details for next year's competition, visit: http://steeplechase.redbull.co.uk.