Born to Run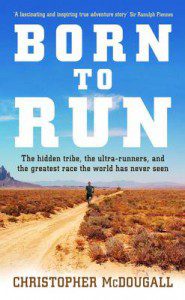 Author: Christopher McDougall
Christopher McDougall's international bestseller reads less like a running book and more like a Hollywood blockbuster. There's death, intrigue, a secret running tribe and the greatest ultramarathon the world has never seen. It's the book that launched a thousand barefoot runners, made Scott Jurek a worldwide star and quadrupled the sales of chia. At its heart, though, is McDougall's relentless desire to rediscover the art of injury-free running. An absolute must-read.
Best line:"If you don't think you were born to run you're not only denying history. You're denying who you are."
Feet in the Clouds
Author: Richard Askwith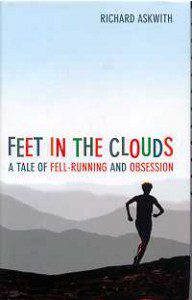 Richard Askwith's homage to the noble art of fell running is sports literature at it lyrical best. If there's anyone who can express the ecstasy and agony of long-distance running quite as well as Askwith, we're yet to read them. The author interviews all the fell running greats, from Josh Naylor to Billy Bland, but it's his own challenge, to complete the gruelling Bob Graham Round, that really captures the imagination.
Best line: "I had conquered the mountains. Or, rather, I had conquered myself."
Eat & Run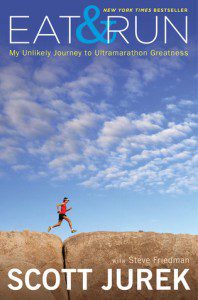 Author: Scott Jurek
Legendary ultrarunner and dedicated vegan Scott Jurek combines his two great loves in this much-loved sports book. Part memoir, part cookery book, it tracks some of Jurek's finest achievements, from becoming a seven-time winner of the Western States to winning the notorious Badwater Ultramarathon. If you're not chomping a superfood salad by the end,  there's no hope for you.
Best line: "The longer and farther I ran, the more I realized that what I was often chasing was a state of mind – a place where worries melted away."
Running & Being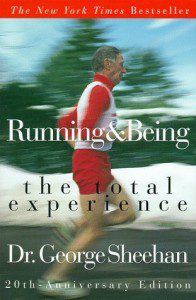 Author: Dr George Sheehan
This 1978 offering from Dr George Sheehan became a philosophical bible for runners around the world. It tells of the author's mid-life return to the world of sport, competition and play. It's the ultimate reminder of the mental benefits of aerobic exercise, and how through running we can set ourselves free.
Best line: "Every mile I run is my first. Every hour on the roads a new beginning. Every day I put on my running clothes, I am born again."
The Cool Impossible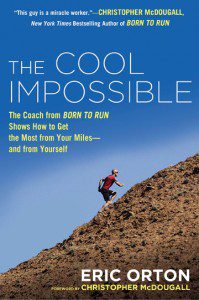 Author: Eric Orton
Running coach Eric Orton is the man many turn to when they can't shake an injury. His assertion, that we're all born to run, makes this book a very empowering read. Orton isn't as good a writer as he is a running coach, so the real joy of this book is to be found in his discussions on running form and strength exercises. These alone make the book worth buying.
Best line: "Athleticism is awareness."
What I Talk About When I Talk About Running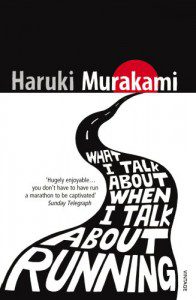 Author: Haruki Marukami
Japanese novelist Haruki Marukami took a break from the surrealist fiction to pen this love letter to long-distance running. It discusses Marukami's transformation from a 40-a-day smoker to a marathon runner and beyond. If it's an elegant, intellectual investigation into running that you're after, this is the book for you.
Best line: "Pain is inevitable. Suffering is optional."
What's your favourite running book? Let us know in the comment box below