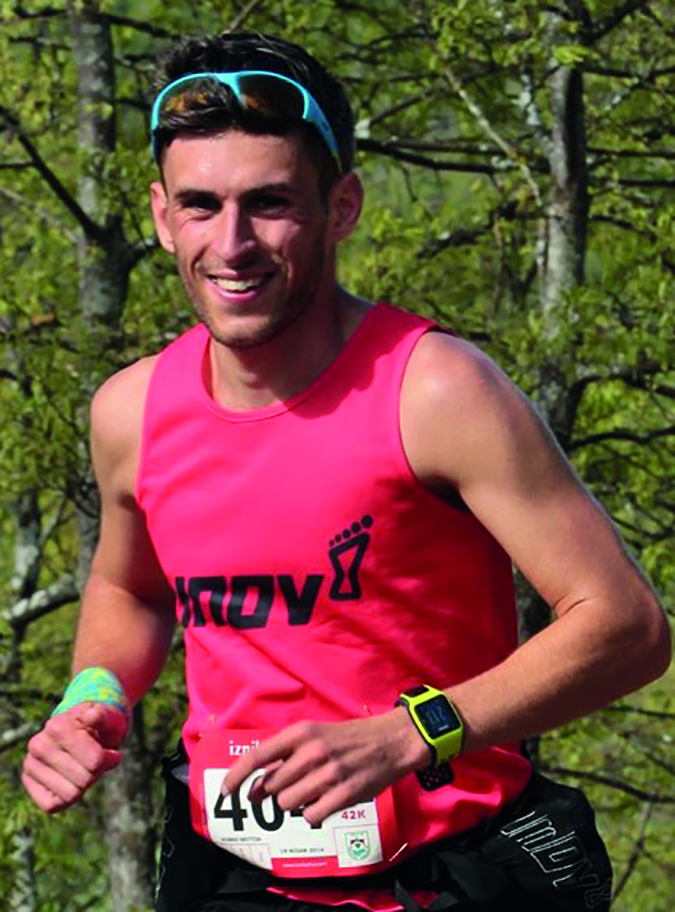 Everyone knows that the most important part of ultrarunning isn't the training and hard work; it's the kit you have. Remember: the more expensive your bike, the better the athlete you are… Oh, my bad. Wrong sport.
Mandatory kit is a big part of trail and ultrarunning, plus what you have on your feet and head can really affect several parts of your racing, your efficiency, comfort, pace and, most importantly, how good you look. No one wants to look like a wally on the trail.
In the first of a series of articles over the next two weeks leading up to the epic that is the 170km of Ultra Trail du Mont Blanc (UTMB), we will look at some of the critical gear, such as shoes, packs, head torches, shorts and, importantly, sunnies. Look after your eyes and feet chaps, they can take you places.
As UTMB starts at 6pm on a Friday night, much like any good weekend, the first thing I will address is the beam of ligh emitted from your forehead that stops you losing teeth, getting more cool scars and teetering downhill while numerous Europeans stream past with their gnarly downhill skills.
The vital stats of a headtorch, for me, are brightness, battery life, comfort and weight. Being able to run to your best is well worth any sacrifice of the weight of a torch, but we want to find the lightest torch that ticks the boxes.
Last year I wore the Petzl Tikka RXP and had a Petzl e+LITE as my back-up, lasting me through the whole night with only one fall on my face, which was most likely due to the European runner who was nailing it along about six millimetres from my heels on a rocky descent. I passed her shortly afterwards, when her torch battery light ran out, and that was the end of it.
The back-up torch is something I'm not going to change – the Petzl e+LITE, weighing in at 26g, bright enough to see everything in your vicinity to replace the main torch battery and, having used it as my primary light source at TransVulcania 2014, something that I'll carry with me on any hill trip. If you don't own one, it is worth just getting one to chuck in your day pack.
The candidates
This year we are testing the LED Lenser H14, Black Diamond Sprinter, Silva Trail Runner 2, Petzl Nao and Hope R4. This involved running around in them in the dark, shining them in my eyes inadvertently, weighing them on scales, racing with them and talking to other top chaps about racing in them.
Black Diamond Sprinter

Straight away I have to disqualify the Black Diamond Sprinter, probably a great lightweight torch (104g) for using on the trails or country lanes after work, but without a replaceable battery it cannot be used for UTMB, as well as the battery life being a bit limited at a useable brightness. It is nice and comfy, though.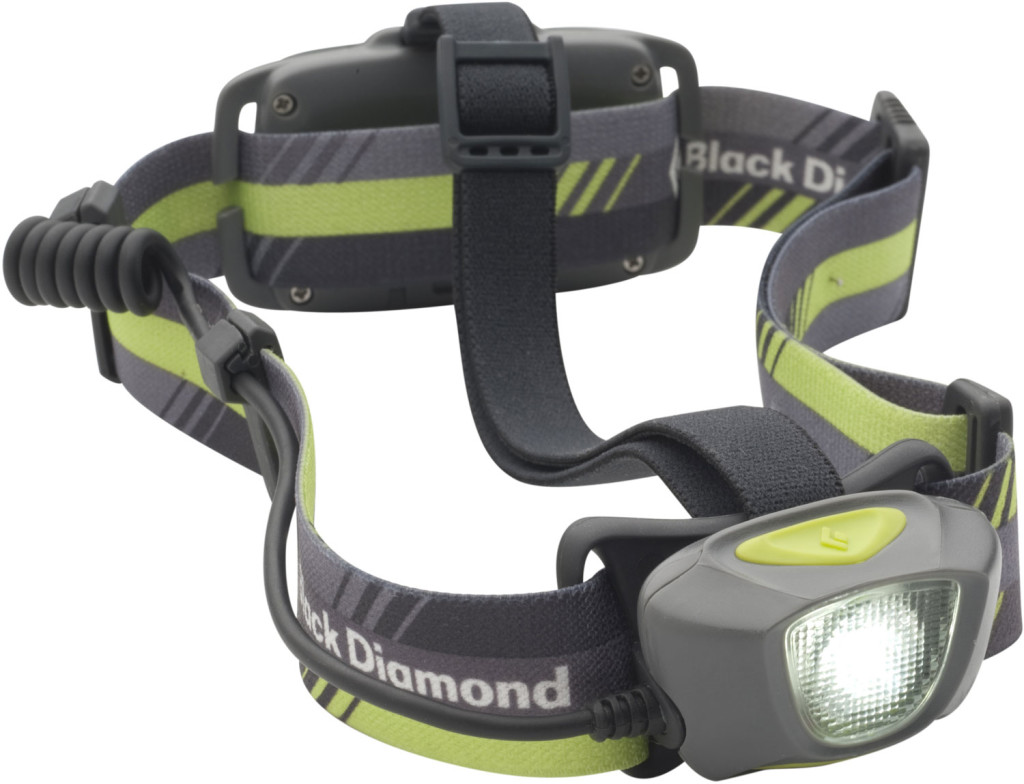 Hope R4
The next one to go out in the qualifying stages is the Hope R4, an extremely bright head torch (1400 lumens) that feels like you have a car driving behind you to light the way, which is excellent if nailing it downhill. Unfortunately at 338g, and with a very limited battery life, you would need to be carrying a lot to make it worthwhile. If it were lighter, it would be the best for the job at hand. As it is, it's more suited to mountain biking, for which it is mainly intended.
LED Lenser H14
Similar to the R4, the LED Lenser H14 is another heavier head torch with a bright output (350 lumens) although it weighs in at 340g to make it a heavy weight option. I used this at the 2012 UTMB, cut short because of atrocious weather, and had a few issues with comfort in the wet and the weight upon my head. Battery life and brightness are excellent though. with eight hours on maximum power, enough to see you through the UTMB night. A possible contender.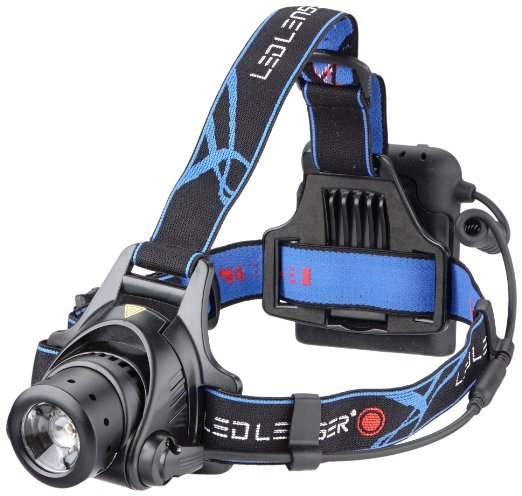 Sila Trail Runner 2
Silva's Trail Runner 2 was the torch that surprised me the most out of the test. I was expecting a trickle of light to come forth, mainly due to it only weighing 130g and having a battery life of 30 hours at maximum, but it still beams out 130 lumens, an excellent amount for night-time running. With only three AAA batteries to carry as spare, it is a comfortable option, although how does it fare on technical downhill in the dark?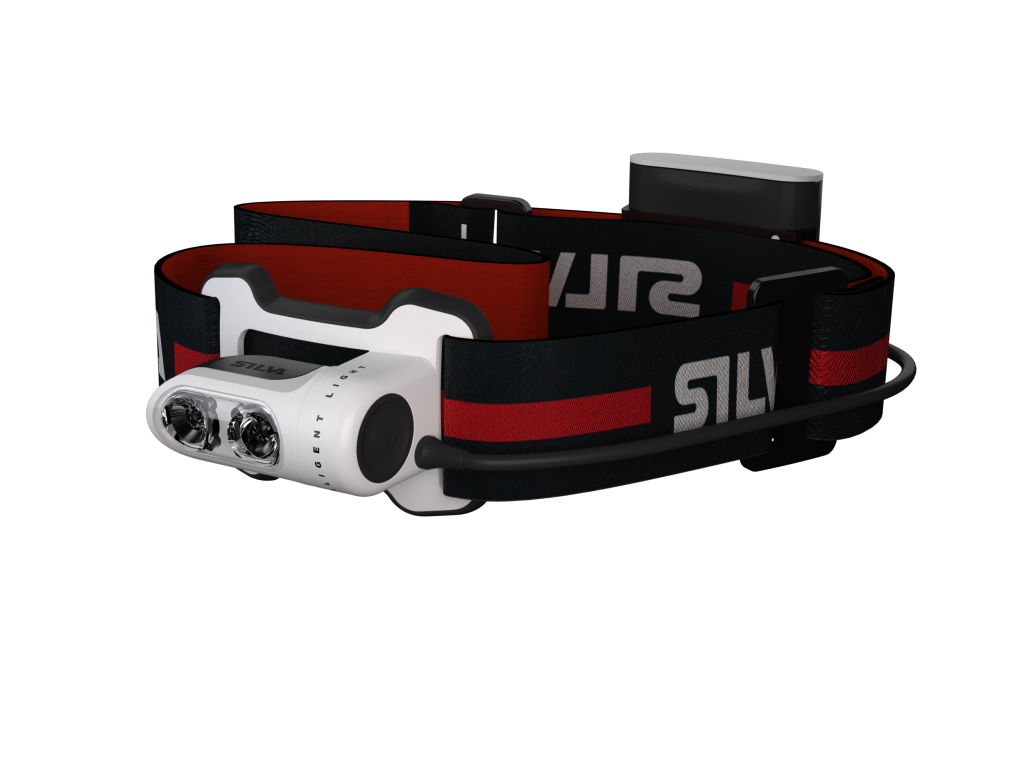 Petzl Nao
The Petzl Nao is the next model up from the Tikka RXP, which I used last year, with a greater weight of 187g but the ability to blast out up to 575 lumens when needed. One of the features that served me well last year, with a mix of running through Alpine towns, moonlit trail and the dark, downhill switchbacks into Courmayeur was Petzl's reactive lighting. It does take spare AA batteries but you are better off with one of their battery packs at hand to replace if necessary for the second night. Hopefully I won't need that this year…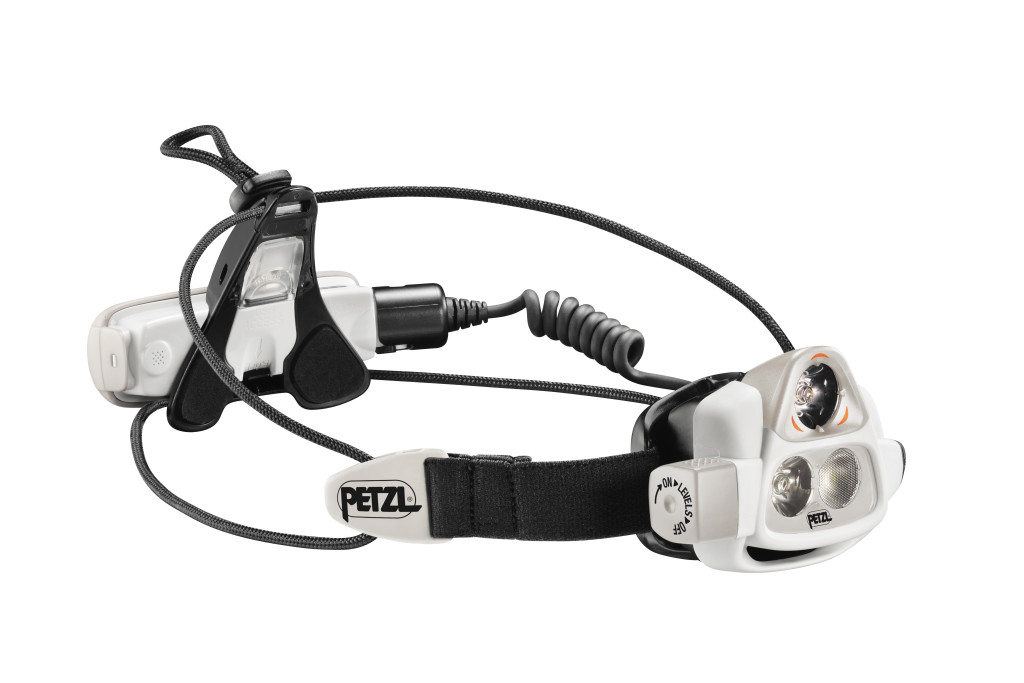 So the three that came out top in the test were the H14, the Trail Runner 2 and the Nao, three excellent head torches that would all suffice for the UTMB in my eyes. But which is the best?
As with ultra-running, it is not always the fastest runner that wins on the day, but those who best manage a combination factors that stop them grinding to a halt. The H14 cannot contend with the Petzl Nao, as it is lighter, more comfortable and brighter than it's contemporary so I was left with a choice between two.
And the winner is…
Whilst the battery life and weight of the Silva is excellent, its brightness is not in the same league as the Nao, which is only slightly heavier and will allow complete confidence in my foot placings when nipping along the trail and using the downhill parts of the race to their full extent.
Thus my noggin will be sporting the Petzl Nao for the UTMB this year, mainly due to the brightness, reactive lighting and comfortable fitting. But the Silva Trail Runner 2 was a close second, great on a tighter budget and comfortable enough that I wore it while writing this whole article, just to get into the right mood.