"I'm a sponsored runner." Deep down, whether we're a six hour marathoner or a park run fan, that's what we'd all like to say when the subject of running comes up. Now, we can't all be Killian Jornet or Mo Farah, but with a few simple tips, some creative stretching of the truth and an almost complete lack of interest from your bored audience, you too can claim to be a sponsored runner at the dinner parties of your friends. And today I'm going to give you my top tips for getting free stuff from your favourite brands.
So, let's start with the simplest but also, rather confusingly, the most difficult.
Be good: it seems obvious, but it's both the easiest and toughest way to get free stuff. Be good at running. Or jumping. In fact, whatever your chosen sport is. Mo Farah certainly didn't have to return to his back-office job in Matalan after the London Olympics and if you're good enough neither should you. Just ignore the fact that most British athletes need to take second and third jobs to make ends meet and believe in the dream that you too can be one of the dozen or so British runners who can actually make a living from the sport without having to stack shelves at Asda. But even if you're not good enough to make a living out of sport, there's no reason you can't promote a brand. Instead of world beaters, companies are coming alive to the use of ordinary athletes that other ordinary athletes can relate to.
Be pretty: it's an unfortunate fact of life that attractive people often have greater opportunities in life that the less genetically blessed do not. That's just the way of the world; there's no point crying over spilt face cream. Make the most of what you have. All brands are aspirational for different demographics, whether it's Salomon or Karrimor, every company wants to project itself as an object of desire and the easiest way they can do that is by using young, attractive and fit athletes to use their kit. As loved as he is, Jonny Vegas will not shift much compression gear no matter how much it promises to lessen muscle fatigue, but there will be people out there who would buy magic fairy dust if Killian tweeted it made him 11.2% faster up Mont Blanc.
Be Popular: brands need an audience. No one is going to give Billy No Mates free kit, because giving Billy No Mates kit doesn't help the brand. Giving a blogger with thousands of subscribers or a twitter personality with legions of followers free kit gives a brand a huge reach for a tiny outlay. Brands are coming more and more alive to the power of the ordinary runner and social media has given ordinary athletes an extraordinary opportunity to connect with other ordinary athletes. We all know that Mo loves Quorn, but personally I find it far more relevant that the guy I'm stalking on Strava, who keeps nicking my course records, has changed his shoe supplier and really rates them. If you are lucky enough to become a brand ambassador then bear in mind your audience. Treat them with respect and don't bombard them with promotional tweets every hour. Mention the brands but do it honestly. You will come across as trustworthy rather than just another brand puppet.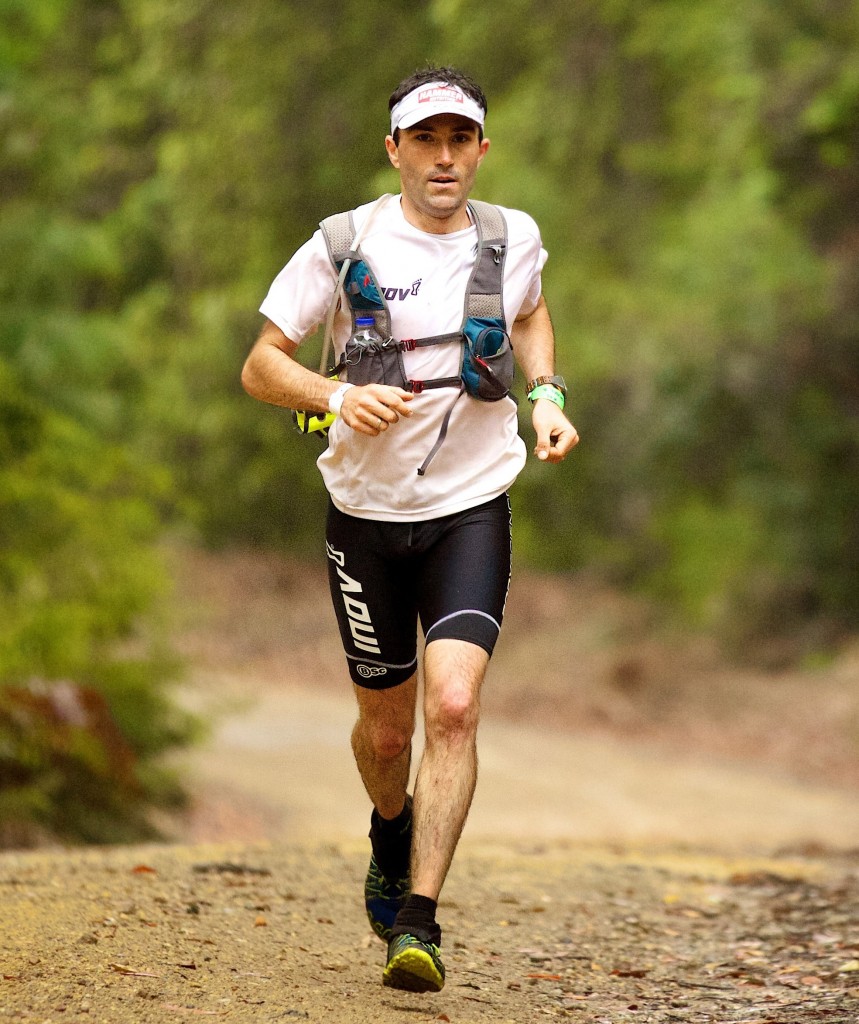 Ask: you'd be surprised by how many people forget to just ask. There seems to be an expectation these days that we're living in an Oprah society: everyone's a winner and deserving of a prize. It's wonderful you won your local parkrun, it really is, but Salomon aren't going to come to you begging you to take free kit. Ask, and when you do, tell the brand what you can do for them, not the other way around. Tell them about your social media outreach. Your blog/Instagram/Pinterest accounts. Programmes like Tweetdeck and Tweetreach will tell you exactly how far your message is getting, use that to promote yourself to brands. Remember they have dozens of people like you asking them for kit every day, make yourself attractive to them.
Be loyal: We all know athletes who seem to change their loyalties with every passing paycheck. Now, personally speaking, I find it hard to trust someone telling me X brand is the best ever when last week they were telling me Y brand was – and two months before that Z brand. Believe in what you're promoting, it'll come across in your message and people will trust it. I'm a brand ambassador for two companies called Profeet and Gearpest simply because I love what they do, I genuinely think they're incredible companies who are amongst the best in their field and I made myself such a pest to them asking questions about stuff they thought they might as well give me some stuff to get me out of the way. I'm fiercely loyal to them and promote them every time I can to anyone who'll listen. Find a brand you're passionate about and ask to be their brand ambassador.
It's pretty simple really: every time you leave your house you're a walking advertisement for the brands you've chosen to buy and by being clever you might actually get them to invest in you. Who knows where it could lead? Good luck.