More than 600 runners from 28 countries took part on June 8th in the fourth stage of the Vertical World Circuit in Manila at the Kerry Sports Manila Vertical Run. The reigning VWC world champion, Piotr Lobodzinski pulled off a hat trick, winning the event for the third time running.
While the challenge in racing up the 59 floors and 1,353 steps to the summit of the Shangri-la at the Fort tower remained the same as the past two years, there was a slight course change. Poland's Lobodzinski closed in 6'56", just over the previous records.
"I'm really happy with my race today," said Lobodzinski. "Third win in a row! It was maybe a bit slower because of changes to the staircase and flat parts. I'm still below seven minutes so I'm happy with this. I'd like to come back next year to improve my time. My next race will be Beijing so see you there!"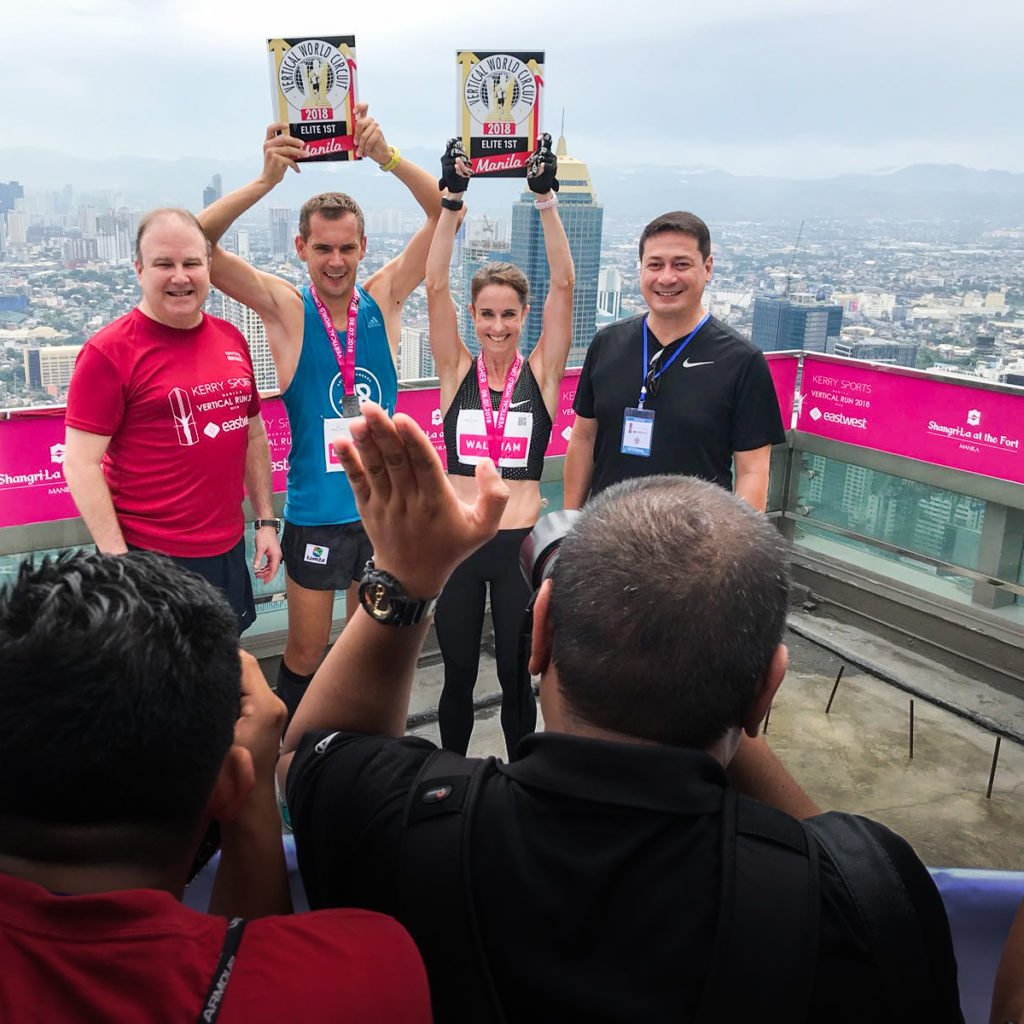 Ryoji Watanabe from Japan clinched an excellent 7'09" and, closing the men's podium, was Wai Ching Soh from Malaysia in 7'23".
John Rice, General Manager of Shangri-la at the Fort, was pleased with the outcome. "Another great year, our third year with the race. This year we had EastWest Bank as our title sponsor so all kudos to them. It's just been a great event!
The nine-race circuit kicked off in Seoul in May, then on to Paris, New York and Manila. From Beijing, the circuit remains in Asia with races in Shanghai and Osaka before stopping over in London and closing with the Grand Finale in Hong Kong on December 2 where the world champion titles and end of season prizes will be awarded to the top ranked athletes.
Interested in running up a skyscraper near you? Check out the Vertical World Circuit calendar, including The Broadgate Tower Run Up this November 24 in London.