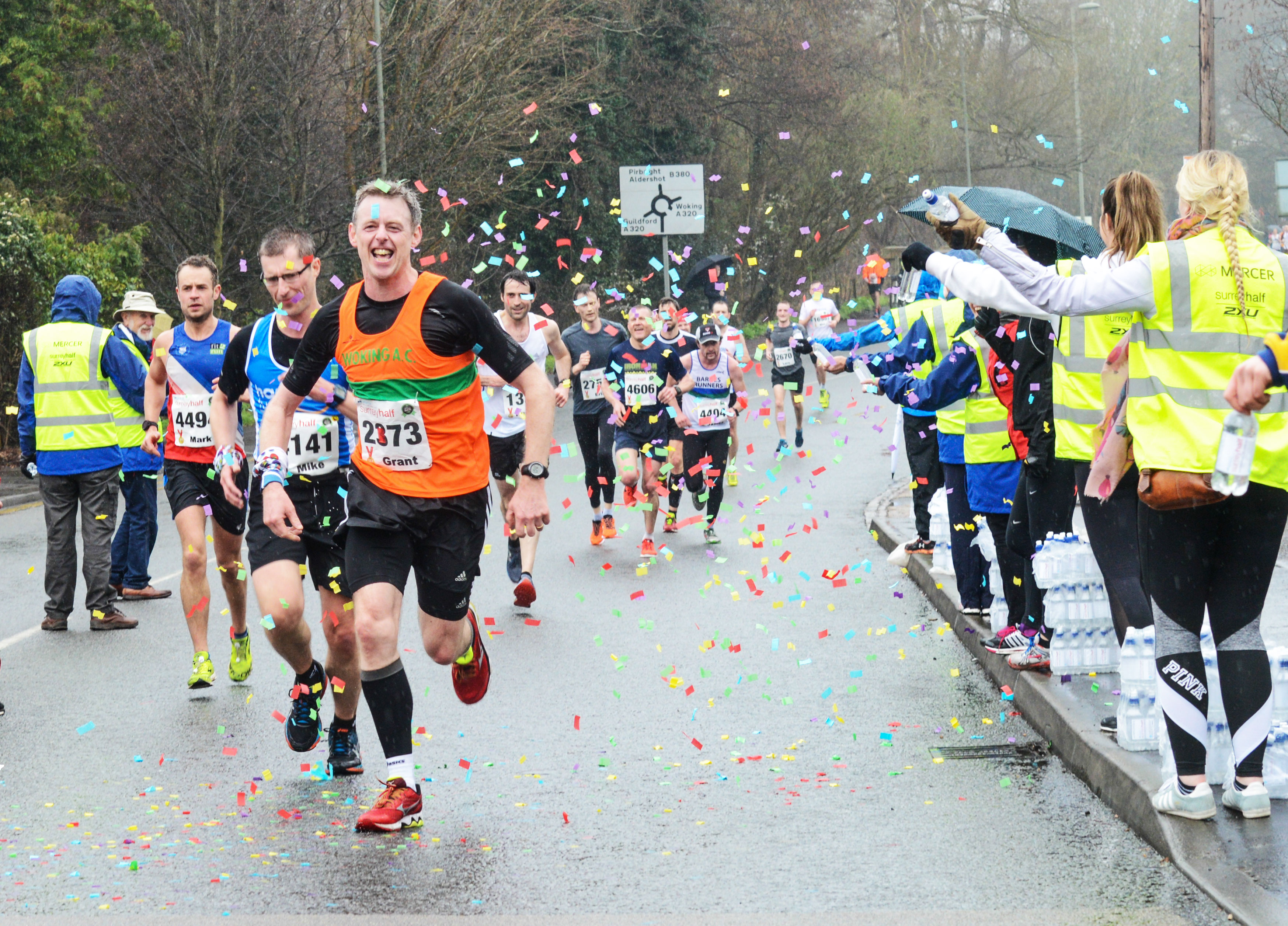 The award-winning Mercer Surrey Half Marathon, labelled by Racecheck as "The UK's Best Road Run", is to return with a bang in 2018.
An estimated 6000 runners will be tackling this fun and exciting community event, which will take place on 11th March next year.
Runners of all abilities are welcome to take part and make the most of the pop up event village on the race's fifth anniversary.
Race day event village
Video streaming, live music, dance performances, shops and charity stalls are all likely to make for a lively atmosphere on race-day.
The picturesque race starts at 8.30, and runners can expect a professionally marked out course with water stations and crowd support.
If you're keen on clocking a PB, you'll be pleased to know the course is fast and flat and suits the quicker racers just as much as the joggers.
Charity running friendly
The Mercer Surrey Half Marathon makes for a good charity race too, with an estimated £0.4 million being raised each year.
If you fancy giving this a go then be sure to make the most of the free training plans, all courtesy of their events partners Synergy Physiotherapy.