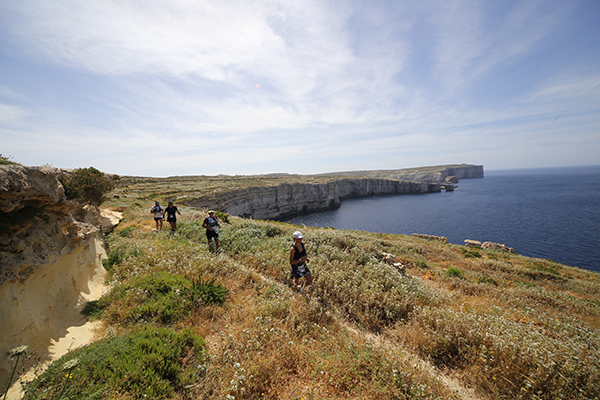 A number of exhilarating marathons are hosted on the Maltese archipelago, the jewel of the Mediterranean Sea. Located 60 miles south of Italy and only three hour flight far from UK, this unique destination offers scenic, challenging routes for all runners which are designed to make each leg of the journey a memorable one.
28th of February – The Vodafone Malta Marathon is an established annual event in the Maltese sports calendar. Both the full marathon (42.195km) and the half marathon ((21.097km) commence outside the bastions of the stunning medieval city of Mdina and end in the vibrant seaside town of Sliema. Both routes include a drop of 200 meters from start to finish.
30th of April – The Gozo Ultra Trail is at the same time Gozo's toughest race and one of the Mediterranean's most scenic races. It is made up of the 55km run or bike route as well as a 21km trail running over the last part of the course. The course has a total elevation of around D1, 400m with two steep parts. The full trail running distance is worth 1 UTMB point.
Malta's annual competitive races offer runners ideal weather, stunning landscapes, dynamic routes and varied distances to suit all levels of abilities. Participating in a marathon in Malta will definitely leave a lasting impression!