It's fair to say this half marathon has always had a special place in my heart. Toeing the line at races in my hometown has always provided an extra buzz, and this particular race has drawn me back to Liverpool time and time again.
Many runners feel an emotional connection with certain events and I'm one of them. The race has been been a big part of my running 'journey' and I completed my first ever half here in 2014 before going on to achieve PBs at later events.
But putting emotions and happy memories to one side, the race has always had other appealing ingredients: a great vibe fuelled by a diverse mix of runners, a terrific course and fuss-free organisation.
This year was the 25th anniversary of the event, which also includes a 10-mile race, and it's become a fixture on the North West road-race calendar.
Both the half marathon and 10-miler now start and finish on the iconic Liverpool waterfront, where the Three Graces and River Mersey provide a spectacular backdrop.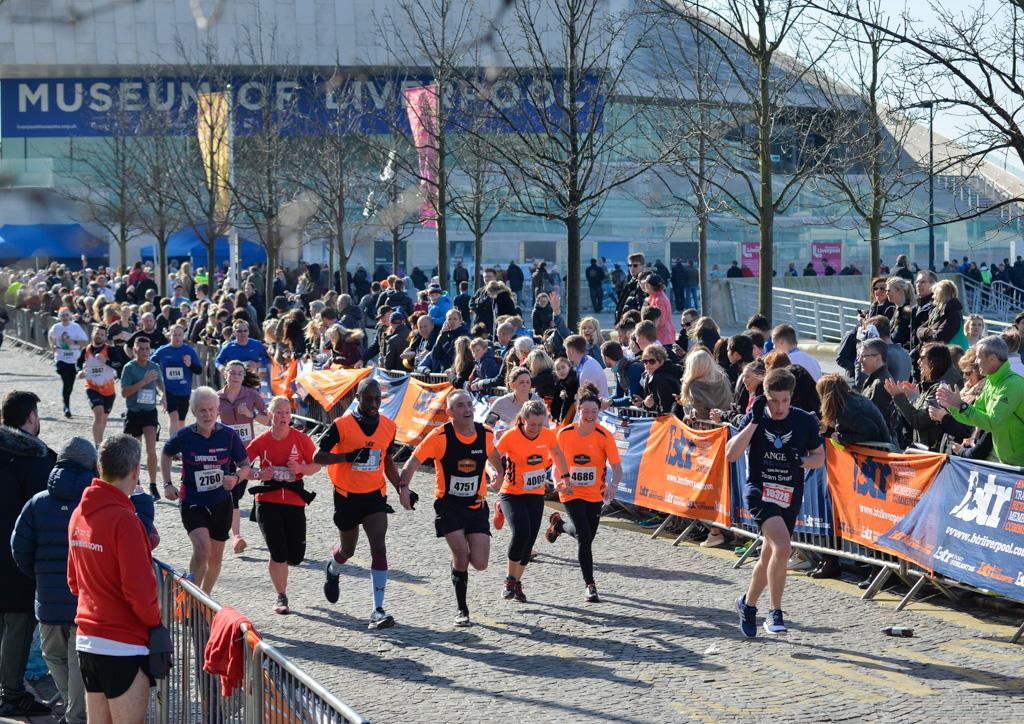 Plan of attack
I'd decided to treat the race as a marathon training run, which meant I could act as pacemaker for my mate, Sam, before logging a few faster miles later on. So, as the 4,500-strong field set off under sunny skies and the famous Liver Birds statues atop the Royal Liver Building, I felt more relaxed than usual.
The trickier parts of the course come early on. From the gun, runners have to climb a couple of hills as the route winds towards the south of the city and past one of many famous landmarks en route – Liverpool's Anglican Cathedral.
Runners then make their way along two wide roads and the field quickly became well spaced out here, and it was relatively easy to get into a decent rhythm and avoid too much annoying zig-zagging.
The magnificent Sefton Park provides the setting for the middle section of the race, with runners passing the park's huge lake and Victorian Palm House (10-mile runners follow a shorter route). But it was shortly after entering the park that Sam and I noticed something was amiss.
Strange splits
The mile splits on our GPS watches weren't matching up with the mile markers on the course.  Every time we passed a mile marker it would then take around 400m for our Garmins to tick over to the equivalent mile. We'd taken a few bends quite tightly, but I was puzzled why this was happening.
"Have we cut a corner somewhere?" I asked. Sam seemed just as confused as I was.
Feeling a little guilty, I left Sam at mile eight as the course made its way up towards Otterspool Promenade for the long stretch home along the waterfront. I did feel slightly smug as I upped the pace and weaved my way through slower runners with the wind, mercifully, not blowing too strong off the Mersey.
The final miles, which include views across the river towards Wirral, Liverpool Marina and Albert Dock, provided plenty to savour. The only negative was the cobbled sections in the last mile, which can be tricky and uncomfortable to negotiate. But the sights and sounds at the finish were thrilling, with the crowds seemingly clapping and cheering every runner home.
Afterwards, once I'd met up with Sam, doubts about the accuracy of the course still lingered; both of our watches showed we'd run less than 13.1 miles and other runners said the same. Nevertheless, Sam was still happy to bask in the glory of a new PB.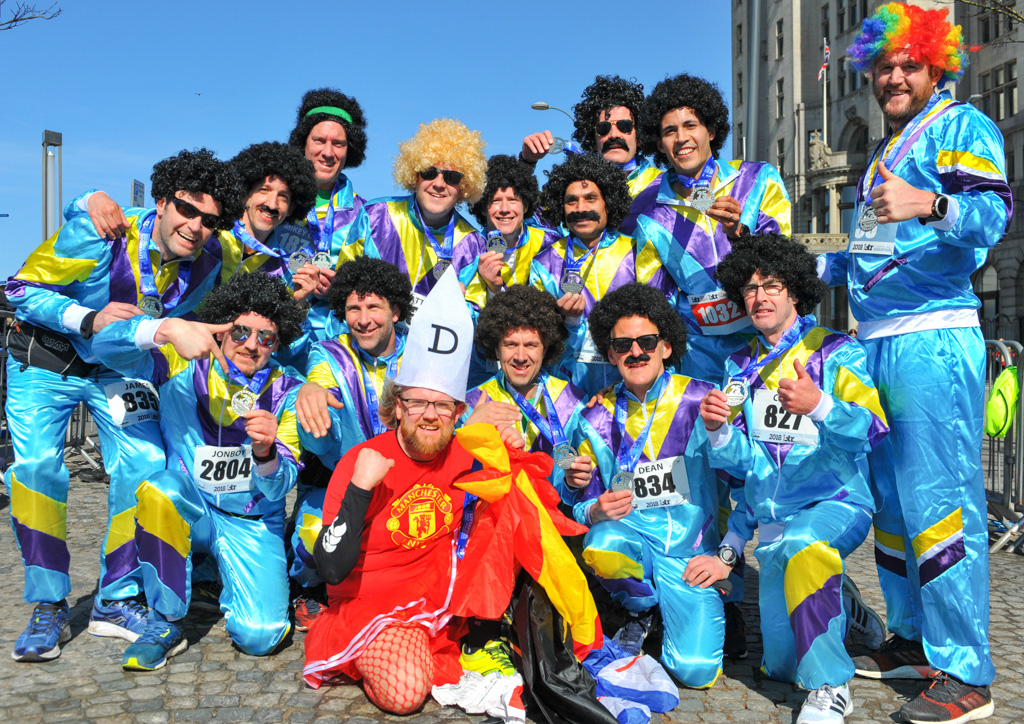 Sadly for him and others, it later transpired that the course had indeed been approximately 400 yards (365m) too short. This prompted anger and shoulder shrugging among some participants on social media. Those most annoyed included runners who'd achieved PBs that were no longer valid.
Race director Alan Rothwell took it on the chin, blaming "human error" – or, more precisely, his error – for the blunder. He explained that he'd been forced to change the original course, which had been certified accurate by UK Athletics (UKA), two weeks before the race due to ongoing roadworks in the first mile.
Needless to say, he's promised to put things right in 2019. Other races have survived such controversies and hopefully the BTR Liverpool Half Marathon can do the same and continue for another 25 years and beyond. I'll certainly be coming back.
By the numbers
3,985 finishers
13 countries outside the UK represented
10 Liverpool landmarks on the route
1 ever-present runner, the 52 year-old Stephen Symons has taken part in every Liverpool Half Marathon