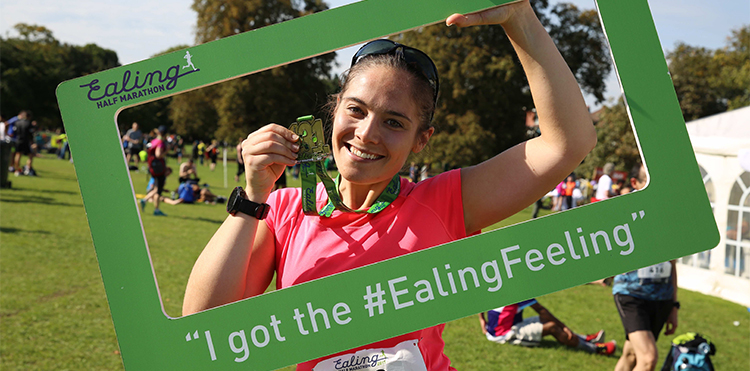 It's just under four months to Ealing Half Marathon and now's the time to sign up to this superb multi-award-winning race around leafy West London on Sunday 30th September 2018!
If you're looking for a friendly event with incredible community support, a great atmosphere and a beautiful closed-road route, then this is the race for you. Ealing Half Marathon attracts runners from all over the UK and abroad wanting to experience the #EalingFeeling, and you could be on the start line too!
Whether you're new to half marathons or a seasoned long distance runner, 4 months is the ideal amount of time to put your half marathon training plan in place.
Ealing Half is also a fantastic platform for charity fundraising, making this the perfect race to run for a cause close to your heart or one of the official race charities, Alzheimer's Society or Cancer Research UK.
Don't forget there's plenty of fun for the kids, too, with the Ealing Mini Mile on Saturday 29th September. This year there's a Mini Mile for young runners aged 6-16 and a Family Mile for the under 5s – perfect to get the whole family involved in this inspiring weekend of sport!
For anyone wanting to be a part of this amazing day but unable to run, there are some great volunteer opportunities available – for which you get a bespoke volunteer medal, breakfast roll, drink and a FREE place at the 2019 event!
ENTRIES ARE OPEN NOW, so don't delay in securing your place and having one of the UK's favourite half marathons to look forward to this autumn! We'll see you there.