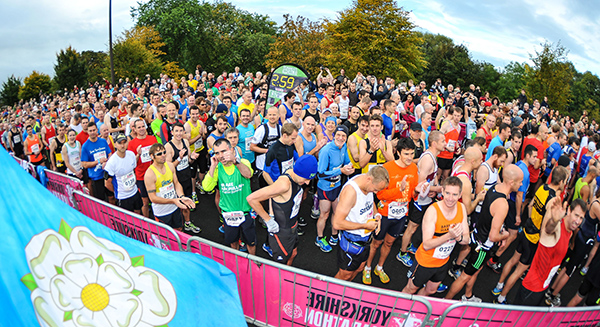 Take your marks, get set… Places for the hugely-popular Plusnet Yorkshire Marathon go on sale at 9am on Wednesday 6th January.
But you'll have to move fast if you want to be on the start line on Sunday October 9th.
The event has sold each year since its launch in 2013 and this year's race is on track to be just as popular.
Dubbed 'The No 1 Alternative to London' by The Mirror, it's easy to see why it has captured so many people's imagination. Starting and finishing in the beautiful city of York, the event is a true destination marathon, offering a great weekend away for both runners and supporters alike.
Starting and finishing at the University of York, the route takes in many of this ancient city's historic landmarks, including the magnificent medieval minster and Roman walls, before heading out into the picturesque villages and charming country lanes surrounding the city. 
Don't miss out. Set your alarm and save your place. Click here to find out more.