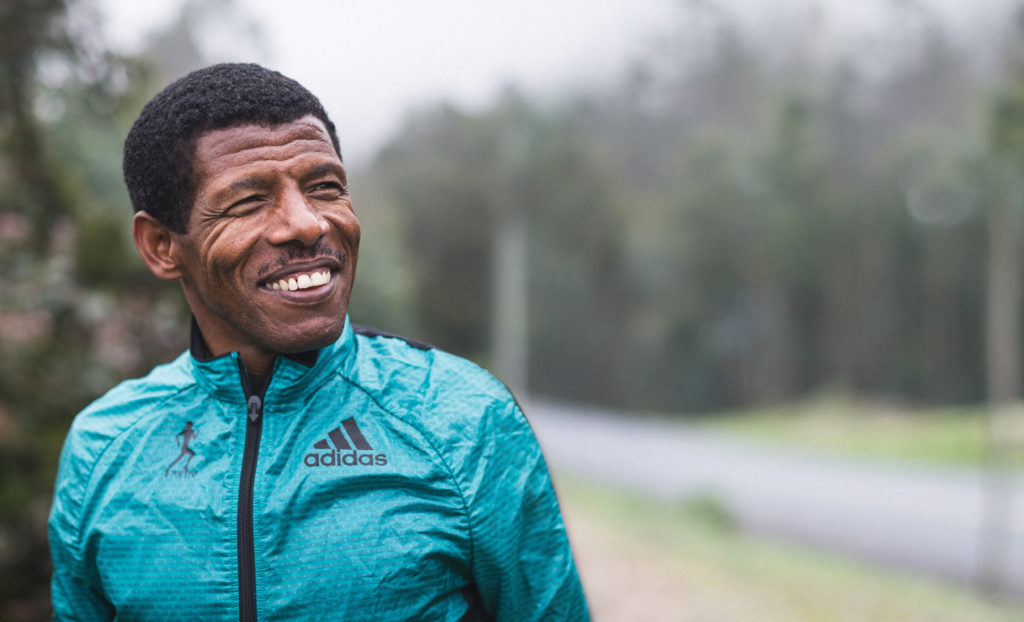 You're widely considered to be one of the greatest runners of all time, but what does running mean to you now that you're retired?
Running means everything. I need to run, it's like having to eat every day. I run every morning before I go to my office (my alarm clock is set for 5.30am), to clear my head. My mind needs sweating. It keeps me healthy in my mind and in my body.
You ran 10K to and from school as a kid – did that help you become the runner you are today?
Yes that is one of the reasons. You can still see the way I carried my books to school under my left arm. But also because I come from a poor family and I learned to work hard and disciplined. The secret of my success is the same: hard work and discipline.
What was the highlight of your career?
I consider my best achievement winning the gold medal in the 10,000m at the Sydney Olympics. It was so close between me and Paul Tergat; just 0.09 seconds difference, which was closer than the winning margin in the men's 100m final that year.
Who is your running hero?
In my childhood I would listen to the radio commentary of my favourite runners in secret, because my father did not want me wasting time or batteries on such things. My running hero was Ethiopian Miruts Yifter, who won the gold medal in the 5000m and 10,000m at the 1980 Moscow Olympics. I was seven years old and I wanted to be like him.
Where is your favourite place to run?
Entoto, outside Addis Ababa, is a place where I ran innumerable miles. It's my favourite training place.
What's the greatest lesson running has taught you?
Never give up, work hard, stay focused, be prepared.
Will anyone ever run a marathon in under two hours?
Yes, for sure. It is just a matter of time
Would you like to see Mo Farah have another go at the marathon?
Of course it is always exciting to see great athletes try to attack the marathon. Marathon is marathon, anything can happen, and that makes it so exciting.
What would be your one piece of advice to someone just starting out running?
Just start and go step by step. Enjoy that you can run. Don't do it for anyone else, but for yourself. In the beginning it might be because you think you are too fat or to get more energy, but if you just carry on running, you will see that you do it for yourself, for just the running. You can look for other people to run with. But very important when you start, that you find a trainer or coach who can help you.
Finally, describe yourself as a runner in one word.
Dedicated.
Fitmo – a mobile coaching platform – has launched an innovative new coaching service, created by running legend Haile Gebrselassie. Each programme contains exclusive videos of Haile, filmed at his home in Addis Ababa, Ethiopia. Haile is just the first in line as a celebrity coach for Fitmo, to go along with the world-class coaches already using the app.