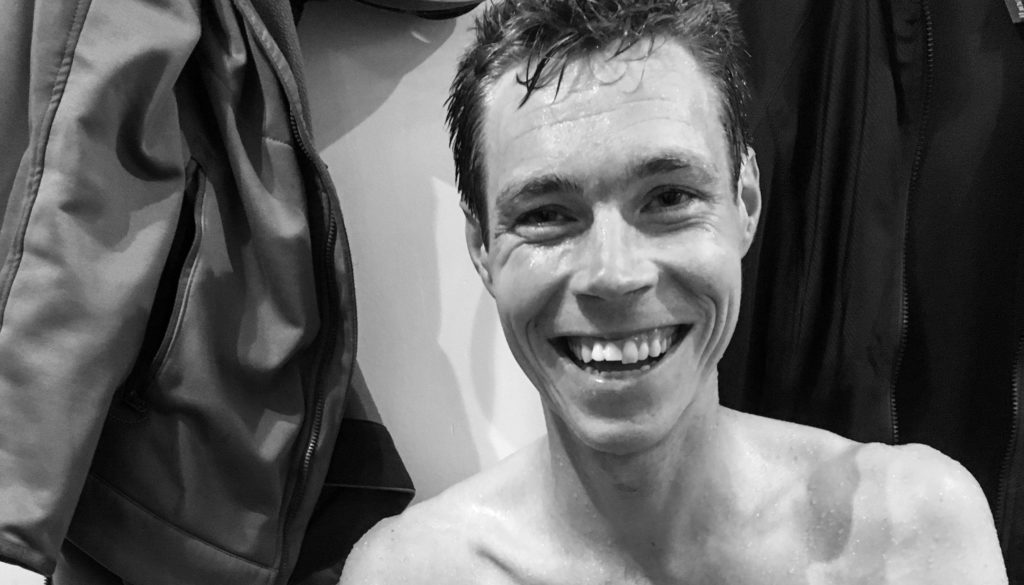 Bikram yoga helped Tom Owens achieve his dream of excelling at the World Trail Running Championship in Spain on May 12, where he placed 25th amongst the world's elite. The BodyMind Studio in Finnieston supported the Glasgow-based runner with yoga to acclimatise his body for exercising in the heat.
Tom undertook daily, 90-minute intense sessions of Bikram at 40 degrees to prepare him for the 85km course. Intense exercise in this environment through Bikram yoga helped accelerate Tom's adaptation to the heat.
The road to the Trail World Championship 
Tom was running for Team GB in the Championship in Penygolsa, Valencia, Spain. It's an 85km point-to-point trail race with over 5000m climb on a famous pilgrim route from the town of Castellón to Sant Joan de Penyagolosa monastery.
He was one of four Scottish-based athletes in the super strong GB team of 6 men and 6 women. Team mates Tom Evans and Jon Albon placed an incredible 3rd and 4th, with Tom Owen's result helping bring home team silver!
About the event Tom said: "We were expecting it to be super hot – with temperatures mid to high twenties degrees. It's really challenging for UK based runners coming from colder climes. I've found my body can go into shock when thrown into high temperatures and cramp up due to the unaccustomed heat.
"I'm a member of Shettleston Harriers, Glasgow running club and also lucky enough to be sponsored by Salomon for the last 10 years. I work as an ecologist for Scottish Water but spend a lot of the year racing up and down mountains all around the world."
Tom was in top form coming into the Champs, having won the UK's most prestigious trail event, the Three Peaks Race, just the week before.
Bikram's benefits for runners
"Classes are seriously tough, but really help with that all-important acclimatisation. The studio is really hot and humid with a FAR infrared heating system, which has a range of healing properties including boosting circulation and healing injuries. It's great for recovery too.
"Yoga has kept me running well and reduced injury risk. It keeps the mobility of joints – essential for stride length and makes you very aware of your body and any tight spots / imbalances that need working on. It improves leg strength, pro-prioreception, breathing and mental focus.
Lou Prendergast, BodyMind Studio owner, said: "all the yogis at the studio were excited to be supporting Tom. We knew how much Bikram helped Andy Murray and now the discipline helped get Tom in shape. We were so proud of him for being selected to represent our country in this fantastic race."
Bikram at thebodymindstudio.com