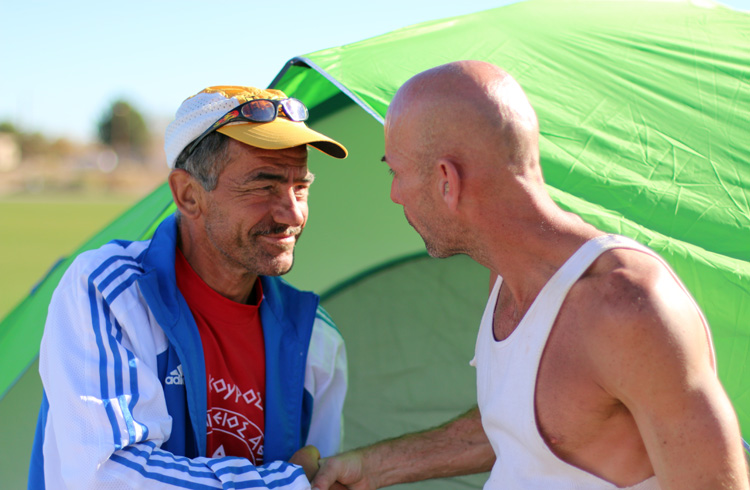 Blame it on Pheidippides. In 490BC, the Athenian messenger is rumoured to have run from Athens to Sparta to ask for help in fighting the invading Persians. The Spartans, celebrating a religious festival at the time, could not offer help until after the Athenians had beaten the Persians at the Battle of Marathon, sending poor Pheidippides back to Athens.
What Pheidippides wouldn't have known is that his historical heroics would give birth to one of the world's great races. Spartathlon is a 153-mile footrace that follows Pheidippides' perceived route from Athens to Sparta. It's hilly, hot and the cut-off times are ruthless: the distance must be covered in 36 hours, with all those not on schedule being scooped up by the lovingly titled "death bus".
The race began unofficially in 1982, when British RAF Wing Commander John Foden and four other RAF officers travelled to Greece to test whether it was physically possible to cover 153-miles in a day and a half. Turns out, it was: Foden and two others ­– John Scholten and John McCarthy – completed the course in the allotted time.
So began an annual footrace from Athens to Sparta. Legendary Greek galloper Yiannis Kouros (picture above, left) won the first official Spartathlon and still holds the record for the fastest time: 20hrs 25mins. American ace Scott Jurek never threatened that time but he does hold three Spartathlon titles. Britain's Lizzy Hawker took home the women's title in 2012.
The race starts at 7am on the last Friday of September at the foot of the Acropolis. From Athens, the course snakes out to the coast as temperatures soar. The course, almost exclusive on road, heads up the 1,200-metre Mount Parthenio at around the 100-mile mark, much to the despair of the fatigued runners. Then it's along the highway to Sparta for an emotional finish at the statue of King Leonidas, leader of the 300 Spartans who died defending the pass of Thermopylae against another invading Persian army a decade after Pheidippides' mission to Sparta.
Finishing requires a mixture of extreme physical fitness and a never-say-die attitude. There's no prize money for the winners but, hey, it could be worse: poor old Pheidippides had to run back again.
 The Spartathlon begins on Friday 25 September. For more information, visit: spartathlon.gr/en.html