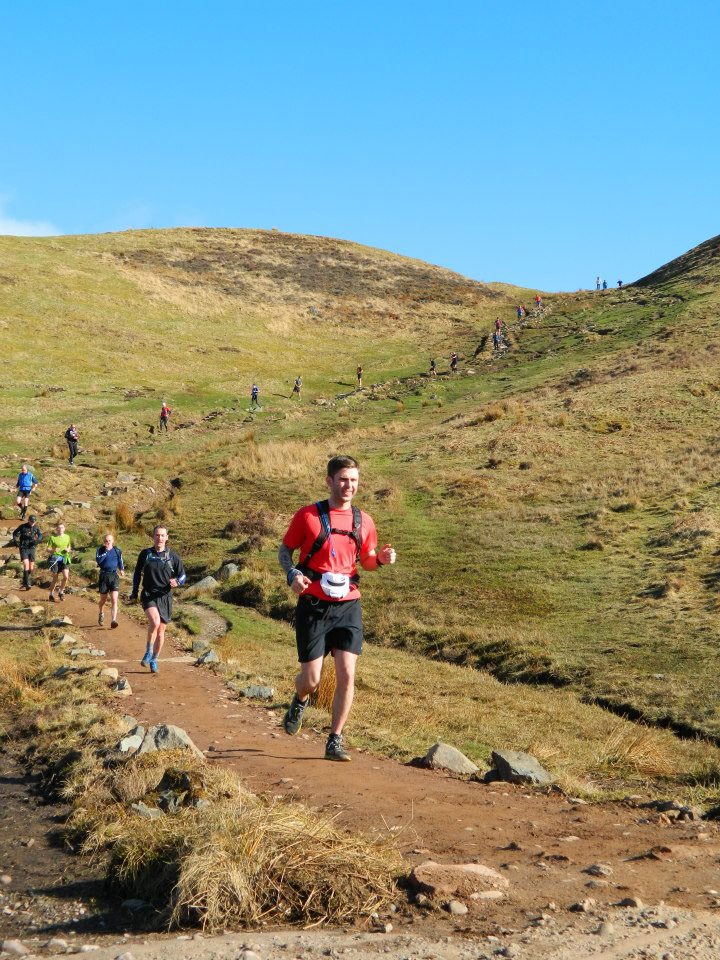 For many, April is a month on the running calendar synonymous with the London Marathon. However, at the same time every year, there is a stunning, brute of a race north of the border that is loved by all who know it.
What is it?
The Hoka Highland Fling is 53-mile ultramarathon along the rugged West Highland Way trail. Starting in the Dunbartonshire town of Milngavie, the route takes runners along the shores of Loch Lomond – the largest inland stretch of water in the UK – over the plentiful, yet stunning hills of Trossachs National Park and on to the sleepy Highland village of Tyndrum. Anyone familiar with the Scottish Highlands will be unsurprised to learn that this is a race of breathtaking beauty. Run almost entirely on trails, snow-capped mountains and vast expanses of water are just a couple of the reasons the Highland Fling has become such a popular event.
Finishers receive a well-deserved post-race beer, hot soup and a massage, as well as an impressive goody bag and a technical tee.
Where is it?
Milngavie, G62 8BX. Around six miles from Glasgow city center, Milngavie is just off of the A81 between Glasgow and Strathblane. Race HQ is on Fulton Road, which is a very short walk from Milngavie train station.
How tough is it?
Definitely one for the seasoned ultra runner. 53 miles is tough enough as it is, but with the addition of 2,300m of elevation, unpredictable terrain and the possibility of bad weather, the 'Fling' is a slightly misleading name. The Highland Long Turbulent Relationship may be a more accurate title.
How do I enter?
With race day on the 25 April, it is unfortunately too late to sign up for this year's event. For those considering a Fling in 2016, however, entries can be made online at highlandflingrace.org. The cost is a reasonable £38 for Scottish Athletic Club members and £40 for unaffiliated.