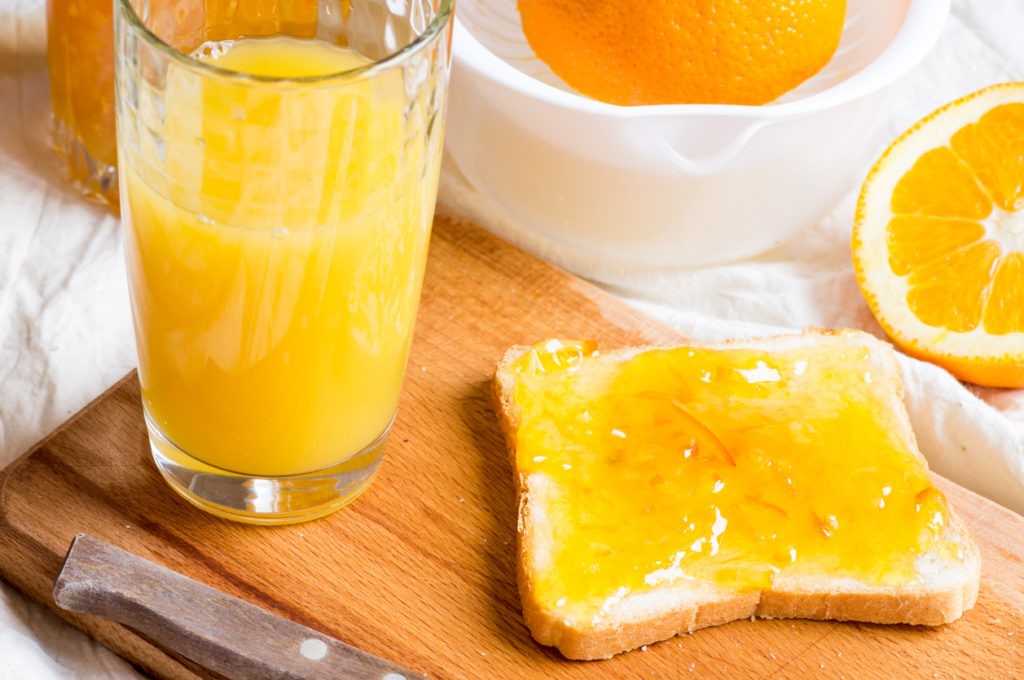 In an ode to everyone's favourite walking, talking, asylum-seeking teddy bear, Paddington, it's been claimed that the humble marmalade sandwich is the 'ultimate breakfast' for runners taking on the London Marathon – according to a Macmillan Cancer Support dietitian.
The simple recipe comprising two 50g slices of white bread, 15g of butter and 30g of the bittersweet conserve is the perfect pre-race fuel for the sell-out 26.2 mile event, explains the charity's nutrition expert Adele Hug.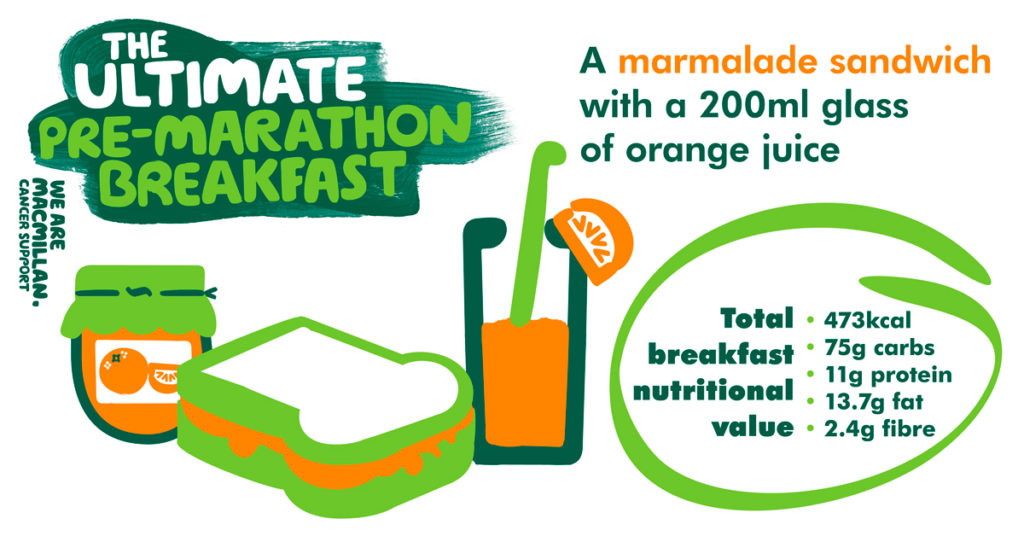 She is issuing the advice today as countless runners prepare to take to the streets of the capital for the Virgin Money London Marathon in April, to raise money for Macmillan Cancer Support.
And despite recent research finding sales of marmalade are falling, Ms Hug says the simple 380-calorie sandwich is a must for all long-distance runners as its quick-release carbohydrates (54g) are absorbed rapidly into the blood to supply the boost of energy they need. Its low levels of fat (13g) and fibre (2.4g) also reduce the risk of any stomach discomfort mid-race.
The Macmillan oncology dietitian at the Royal Surrey County Hospital in Guildford, Surrey, who helps manage the nutritional care for patients with cancer, recommends the sandwich is eaten two to four hours before running to avoid indigestion, and washed down with a 200ml glass of smooth orange juice for an extra lift.
Runners should also:
Load up on carbohydrates, including wholegrains and other complex carbohydrates such as rice and pasta, for a week in advance
Give the breakfast a try ahead of time on a trial run to prevent any nasty surprises
Eat little but often the day before to avoid feeling sluggish the morning of the race.
Fancy giving it a try? Visit macmillan.org.uk/running to sign up for a Macmillan running event and raise money to help thousands of people living with cancer.